Horror adventure game Subway Midnight coming to Switch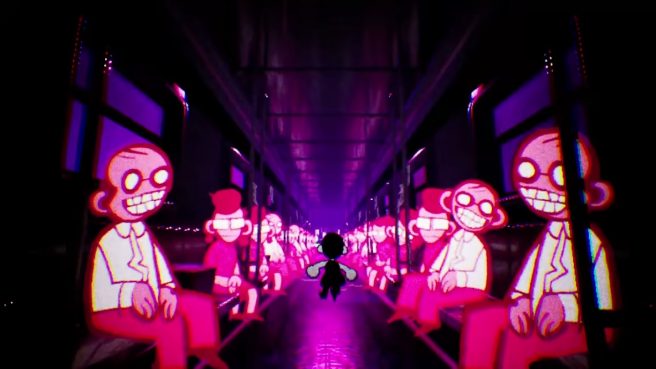 Subway Midnight, which first debuted in 2021, is now making the jump to Switch. Playism announced today that it picked up the title for publishing and will launch it for Nintendo's console this month. Look for it on March 16, 2023.
Subway Midnight is a horror adventure game made by Bubby Darkstar. More information can be found in the following overview:
A haunted-house style spookycute walking simulator set on a ghost-infested train.! You play as Lizzbeth, a weird girl on an even weirder train. There's a creep stalking you, the train isn't stopping anytime soon, and your only option is to keep moving forward (and not die)…

In this whimsical, colorful, and downright creepy indie horror game, the player slowly unravels the story in these uniquely hand-crafted train cars. Hang out with ghosts, run away from a weirdo, and try not to become a ghost yourself.
And here's a trailer for the game:
Subway Midnight will cost $10.99 on the Switch eShop. You can access the official website here.
Leave a Reply