Ikonei Island: An Earthlock Adventure announced for Switch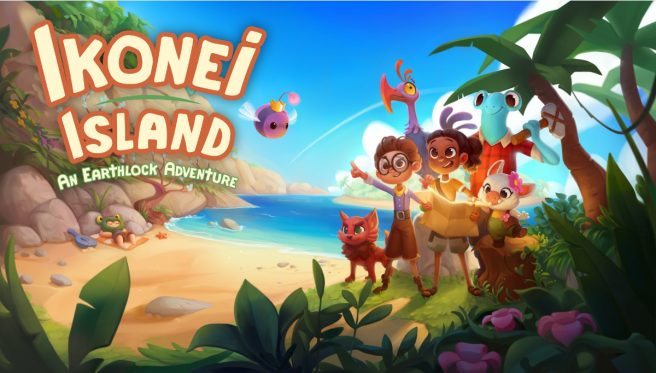 Snowcastle Games today announced Ikonei Island: An Earthlock Adventure, a new project that takes inspiration from a number of titles – including Animal Crossing and Stardew Valley.
The new project features "resource gathering and crafting systems with perilous pirate camps, the ability to enlist the unique talents of the island's wildlife to help you out, and many more exciting additions to be announced".
Below is some additional information:
Ikonei Island: An Earthlock Adventure builds on the success of the Earthlock RPGs, taking the rich world-building and magical setting of the franchise into new territory. Set on a deserted island, the game tasks players with exploring its diverse and intriguing landscape as they collect resources for crafting and befriend wildlife to employ their unique abilities to progress to new areas of the island. They will discover ancient ruins from a bygone civilization, deal with treasure-hungry pirates, and unlock a host of different biomes, ranging from icy mountains and parched deserts, to dense jungles and humid swamps, as they uncover the secrets the island has to offer.

Players will also have the opportunity to make the island their own. An upgradable hamlet serves as a base of operations and unique placeable items allow you to customize the island to your liking.
We also have the following trailer:
If the name of this project sounds familiar, that's because Wii U originally received the RPG Earthlock a few years back (as briefly touched on in the description above). Switch ended up getting an improved version of the game a bit later on. Snowcastle is also working on a true sequel, Earthlock 2, though it remains to be seen if it ends up on Nintendo's current console.
Source: Snowcastle Games PR, Source 2
Leave a Reply