Switch is getting a significantly improved version of Earthlock: Festival of Magic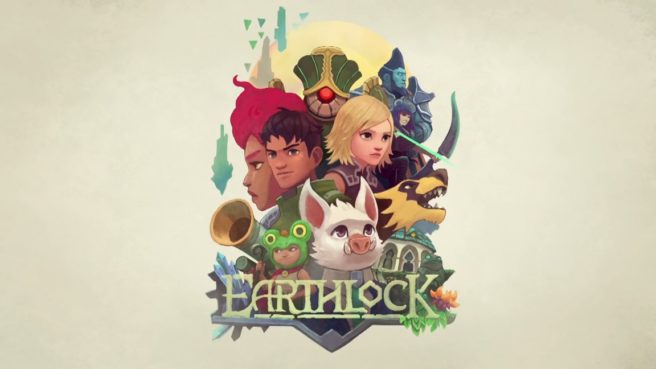 A few months ago, SnowCastle Games announced that Earthlock: Festival of Magic is planned for Switch. Although we still don't have a specific games, we now know that the console is getting a much improved version of the game.
SnowCastle said in a blog post that Earthlock will be relaunched with changes and additions across the board. The story has been "massively changed", side quests have been added, performance and cut-scenes have been improved, and more.
Earthlock will be released on Switch as the "Shouldhavebeen Edition". Unfortunately, the Wii U version will be left as is.
Here's the full news update from SnowCastle:
Earthlock SHB Edition

We are very happy to announce that we will be relaunching Earthlock in Q1 next year. In many ways this version feels like a new game!

In fact, the changes are so big that there was no way we could keep it compatible with existing save games. In order to avoid problems where a patch would void all save games, we have set up a new game in the e-stores: EARTHLOCK

After we completed the PS4 version in January 2017 we began pre-production of Earthlock 2. However, after a few weeks of getting super excited about our next game, we realised that we were not comfortable leaving Earthlock: Festival of Magic behind as it was. A lot of the criticism we had gotten on the game by then were things we agreed with. For the initial launch we had to make quite a few cuts during the development and some of those cuts really hurt the story.

Long story short; We decided to make what we ended up internally calling the Shouldhavebeenedition. That way we could leave Earthlock 1 behind us with pride and begin work on Earthlock 2.

The subtitle, Festival of Magic was an old remainder from our first kickstarter campaign and felt obsolete, so we decided to cut that, leaving us with: EARTHLOCK.

So what have we done in the last year?

Story: It's massively changed. Almost from the start. We have added more depth, humor and character to the story and things that did not make sense before now do
Crafting: At Plumpet Island, we are happy to report that all buildings on Plumpet now have some kind of functionality
Side Quests: Yes, there are now side quests – as initially intended
Mini Games: Like treasure hunting
New scenes and characters
New and better animation
Improved cut scenes
Highly performance optimised
And much, much more

Important to note: Anyone who owns Earthlock: Festival of Magic will get the new game for free (Steam/GOG/PS4/XboxOne). The game is now in final QA and localization and will be published in Q1 2018.

(This is also the version that we will be launching on Nintendo Switch. Unfortunately we won't be able to publish this version on Wii U.)
Leave a Reply