Image & Form teases special content unlock for reaching 100% completion in SteamWorld Dig 2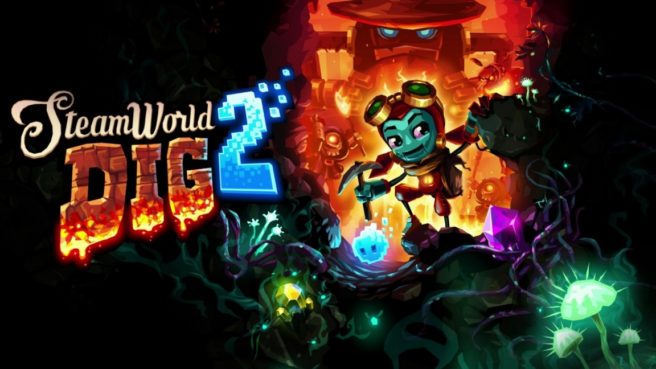 Switch owners picking up SteamWorld Dig 2 today may want to reach 100% completion. By doing so, you'll unlock some sort of special post-game content.
In a new message sent out to the media, Image & Form teased:
One of the things we promised ourselves when we set out to make SWD2 was to include a big reward at the very end of the game. A chunk of bonus gameplay that justified getting to the core of what SWD2 is all about: exploration.

We thought it was a fun to surprise completionists this way, but now we realize that players deserve to know that completing the game 100% unlocks post-game content. Of course we'll let players discover for themselves WHAT that is… suffice it to say that it is as surprising as it is challenging!
We wouldn't be surprised to see players reach 100% completion very soon. When we have more information about what's unlocked, we'll report back.
Source: Image & Form PR
Leave a Reply