Image & Form's Anthill coming to Switch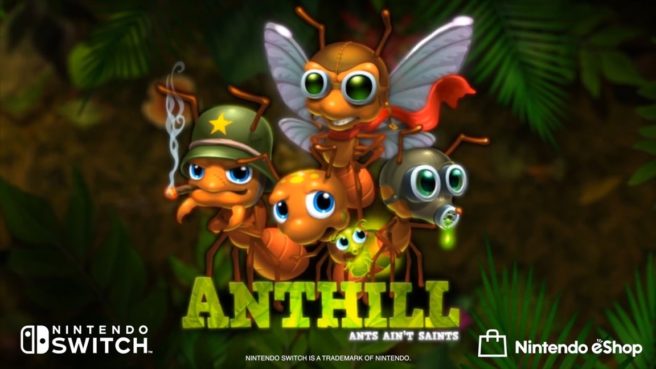 One of the very first games SteamWorld developer Image & Form created was Anthill. It's been regulated to mobile devices since 2011, but will now be appearing on consoles.
Revealed today, Anthill is coming to Switch. A release date for the strategy title was not announced.
Here's an overview plus a trailer:
Anthill is a gorgeous strategy game with an award-winning interface based on the real-world behavior of ants. By drawing pheromone trails, you direct your ground forces to different destinations, working with streams of units rather than individuals.

Similar to a tower defense game, your mission is to protect the hill as wave upon wave of enemy bugs are thrown at you.

Features
– Tactical trail-defense based on the real-world behavior of ants!
– Eat what you kill: Slay a bug with your soldiers, then direct your workers to bring back the carcass for dinner. Yum!
– Surgical strikes: Direct bomber ants to perform air raids through hordes of bugs. Satisfaction guaranteed!
– Upgrades: Buy permanent upgrades for your troops! Turn your bombers into carpet bombers, inspire courage in your workers, and make your soldiers more brutal. Boo-ya!
Leave a Reply