Indie Pogo dev now looking into a Switch version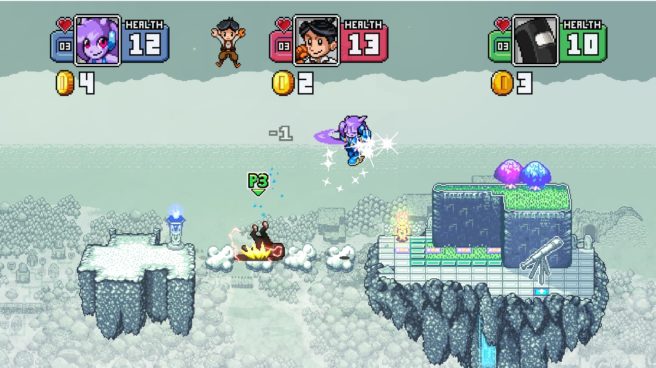 The recent announcement of GameMaker Studio 2 support on Switch has been a very big deal. After the news was made known, a number of developers have come forth expressing interest in bringing their games to the console.
Indie Pogo, a fighter featuring a mashup of indie characters, is another title that may end up on Switch. After hearing about the compatibility between the engine and Switch, Lowe Bros. Studios is looking into the possibility. That doesn't mean a Switch port is officially happening, but it's a very encouraging first step.
Thanks to awesomeparadise3 for the tip.
Leave a Reply