Inked: A Tale of Love gameplay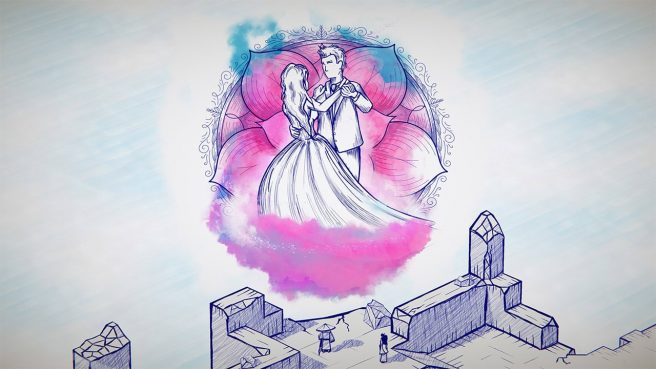 Inked: A Tale of Love, a narrative-driven puzzle title featuring "an epic tale of love and hope", has received a new batch of gameplay. Publisher Pixmain and developer Somnium Games just released it on Switch this past week.
Here's an introduction to Inked: A Tale of Love with further details about what to expect:
Inked is a wholesome narrative-driven puzzle game, a heart-warming story about loss and hope in a time where we all need some comfort.

Inked is a hand-drawn puzzle adventure set in a mythological world of beautiful ballpoint pen landscapes, inspired by Japanese folk tales. As the Nameless Hero, explore 10 different minimalistic worlds searching for your lost love Aiko, using your magical paintbrush to solve puzzles in a heartwarming story that will move and shake you to the core.
Have a look at the Inked: A Tale of Love gameplay footage in the video below.
Inked: A Tale of Love is currently live as a digital download on the Switch eShop. It offers support for English, Japanese, French, German, Italian, Spanish, Korean, Russian, Chinese, Portuguese, language options. The game first appeared on August 26.
Access the game's official website here. We also have the latest trailer here.
Leave a Reply