Introducing… the Wii U tripod accessory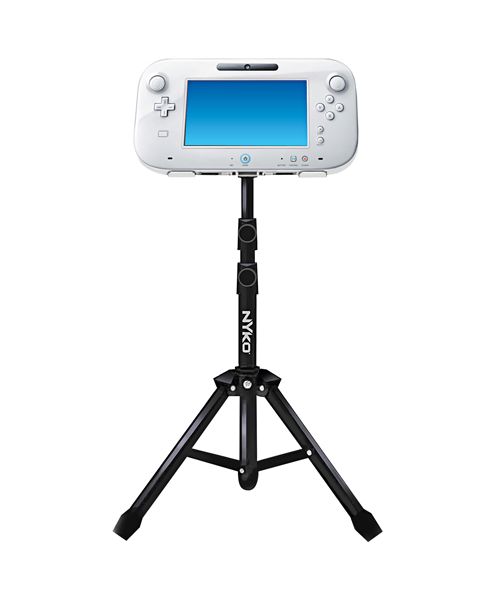 Nyko has a slew of Wii U accessories on the way. One of the upcoming products includes the "Wii U Playstand" – a tripod, essentially.
What's the point of this $40 peripheral, you ask? Let's take a look at the product description:
"Nyko's Play Stand for the Nintendo Wii U easily holds the Wii U GamePad for comfortable, easy viewing. The variable height and angle allows for use in any position, making it ideal for video chat, fitness, and music games. The 3 legged design provides a small but sturdy footprint, and it is collapsible so it folds away when not in use. Adjusts to fit other types of tablets."
I can't see the stand being a useful tool for most, but maybe a few of you out there have a bit of interest. You can check out the Wii U Playstand product listing at GameStop right here.
Leave a Reply