Invisigun Reloaded update out now (version 1.8.7)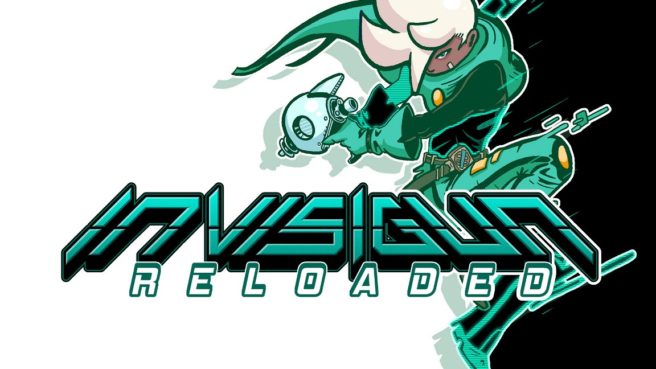 Invisigun Reloaded has been updated, and is now at version 1.8.7. There are some big improvements for performance here, plus bug fixes, Russian localization, and more.
Below are the full patch notes:
New

New localization: Russian

Updates

GAME: Performance optimizations
GAME: Faster startup
GAME: Framerate locked at 60fps to prevent timing drifts
GAME: Vsync disabled and setting removed due to sync timing issues
UI: Adjusted some button target visuals for clarity
UI: Much improved UI performance in online lobbies
UI: Warning when time-based modes are almost over is more clear
JOURNEY: Aether's boss shows shields on all body segments instead of just the head
JOURNEY: Regen shield time on Carmen stage 6 increased from 0.5s to 0.75s

Fixes

UI: Fixed letterboxing shadows in middle of screen
UI: Localization corrections
UI: Fixed some text labels' display in Japanese
UI: Fixed offset scrolling positions in options menus
UI: Possible fix for blank interface elements (sanity checks when data loading on startup)
INPUT: Fixed some instances where control would be lost
NET: Fix for some disconnection cases when returning to the lobby after a match
NET: Fixed degrading network performance as a match progresses
NET: Fixed online stuttering and hitches after the first round
NET: Fixed incorrect shot style being set on clients
NET: Fixed freezing that can occur in Zone Control and Carrier modes
NET: More accurate framerate-independent timers for online modes
GFX: Fixed Selene's jump shadow showing in the wrong location for 1 frame
GFX: Fixed Phoebe instantly showing at her teleport destination for 1 frame
IRIS: Fixed being able to dash over Djaan-Khe's traps
EPI: Fixed not triggering footstep effects if activating ability midway to the next tile
DJAAN-KHE: Fixed not triggering footstep effects if activating ability midway to the next tile
Invisigun is available for Switch via the eShop.
Leave a Reply