JackQuest: Tale of the Sword coming to Switch later this year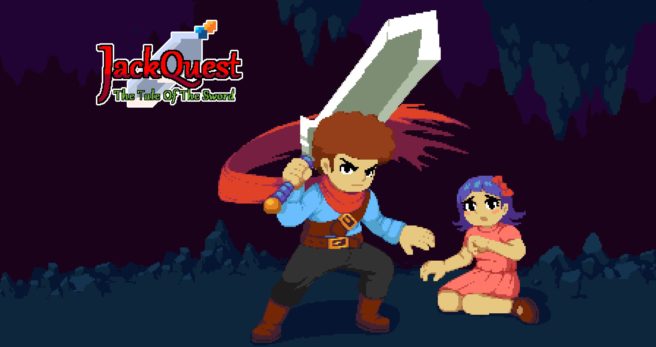 JackQuest: Tale of the Sword is in the works for Switch, Blowfish Studios and NX Games announced today. The fast-paced fantasy action platformer will arrive later this year.
We have the following overview and trailer:
One fateful night, when young Jack takes the beautiful Nara for a walk in the woods, his love is kidnapped by the villainous orc Korg. Forced to mount a rescue, Jack plunges into Korg's underground base, where he happens upon a strange blade that becomes an unlikely ally.

In JackQuest, players will explore the cavernous depths of Korg's slime-ridden, labyrinthine lair. There, they will solve environmental puzzles, discover power-ups, obtain new abilities, collect weapons, and challenge subterranean foes, including massive bosses.

A fast-paced affair, JackQuest wastes no time with its quick combat and steady progression, guiding players through a single-interconnected world full of secrets, collectable gems, and hidden challenges that are sure to keep completionists engaged for hours on end.
JackQuest: Tale of the Sword will be featured at PAX Aus 2018, along with other titles from Blowfish's catalogue.
Source: Blowfish Studios PR
Leave a Reply