JackQuest: Tale of the Sword launches January 24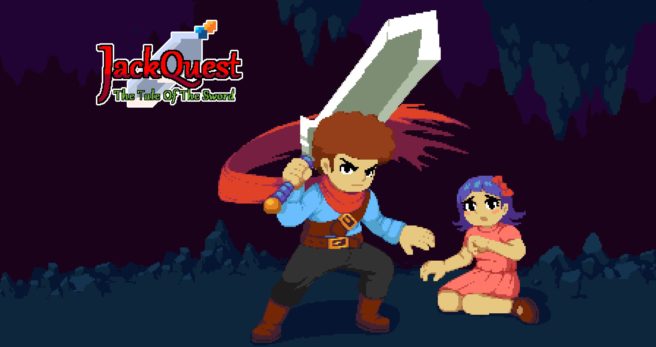 Publisher Blowfish Studios and developer NX Games announced a final release date for JackQuest: Tale of the Sword. The action platformer is set to arrive on January 24, the two sides have confirmed.
Here's some additional information plus a trailer:
Undertake a rescue mission to save Jack's beloved Nara from the revolting orc Korg, who captured the fair maiden and dragged her away to his subterranean lair. Journey into the caves and discover Kuro, a spirit imprisoned inside an enchanted blade. The unlikely duo of Jack and Kuro adventure into an underground labyrinth to liberate Nara, defeat her crazed captor, and perhaps even break the curse over Kuro.

Set in a massive interconnected world, JackQuest is teeming with environmental puzzles, invaluable power-ups, special abilities, and magnificent weapons to aide Jack in surviving Korg's hideout and the denizens therein. Alongside an army of minions standing in Jack's way are colossal bosses that will need to be felled before our heroes realize their goals.

JackQuest doesn't waste any time with its quick combat and steady progression. Completionists will want to explore every nook and cranny of the world to find the well-placed secrets and speedrunners will be encouraged to revisit JackQuest's dungeons to achieve faster times.
JackQuest: Tale of the Sword will be sold via the eShop for $9.99 / €9.99 / £8.99 / $14.99 AUD. English, French, Russian, German, Spanish, and Portuguese language options are supported.
Source: Blowfish Studios PR
Leave a Reply