Japan's Nintendo Switch Online lineup for February 2021 includes Shin Megami Tensei II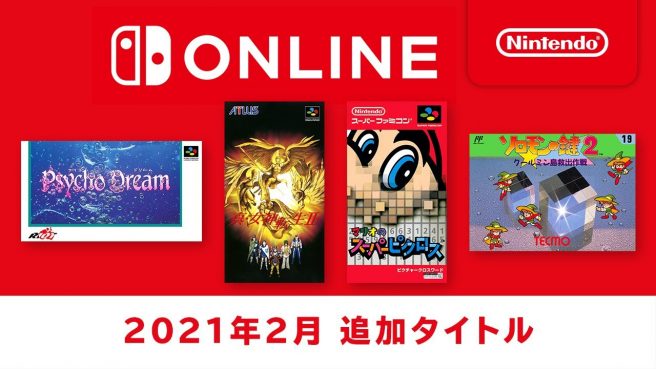 As we typically see with the Nintendo Switch Online NES and SNES releases, the latest updates will be different for the west and Japan.
All regions will be getting Pyscho Dream. But Japan's lineup includes Shin Megami Tensei II, in addition to Mario's Picross (already out overseas) and Solomon's Key 2.
Here's a trailer:
If you have a Nintendo Switch Online subscription and download the Super Famicom app from the Japanese eShop, you'll be able to play Shin Megami Tensei II regardless of your region. However, don't count on English support.
As a reminder, the western update for Nintendo Switch Online this month includes the SNES games Psycho Dream, Doomsday Warriors, and Prehistorik Man plus the NES title Fire 'n Ice. We have more information about each one here.
Leave a Reply