Jotun: Valhalla Edition heading to Switch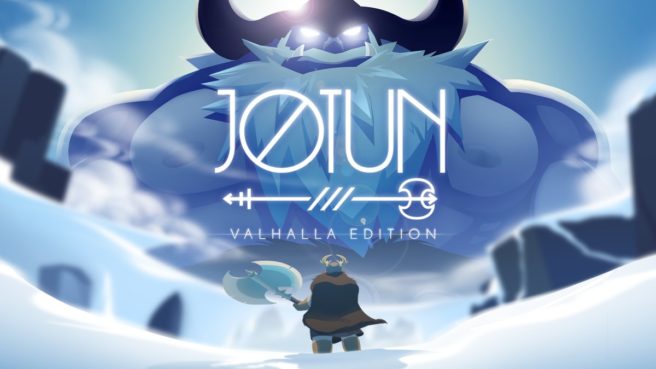 According to a listing on the European eShop, Jotun: Valhalla Edition is coming soon to Switch. The store has it down for April 27. The game should be available in North America around the same time, if not the same day.
Previously released on Wii U, Jotun: Valhalla Edition involves playing as a Thora, "a Viking warrior who died an inglorious death and must prove herself to the Gods to enter Valhalla." You'll be exploring and looking for runes to unleash the jotun.
Here's some additional information and a trailer:
Jotun is a hand-drawn action-exploration game set in Norse mythology. In Jotun, you play Thora, a Viking warrior who died an inglorious death and must prove herself to the Gods to enter Valhalla.

Explore vast regions of Norse Purgatory to find runes to unleash the jotun, giant Norse elementals. Fight them using only your massive two-handed axe, the blessings of the Gods and your skills!

Features
– Experience beautiful hand-drawn animation, remastered for the Nintendo Switch
– Fight five epic jotuns, giant Norse elementals
– Explore nine vast and mysterious levels filled with Viking mythology
– Summon powers bestowed upon you by the Viking Gods
– Test your skills in the boss rush Valhalla Mode, featuring fiercer versions of the mighty Jotun
Source: Switch eShop
Leave a Reply