Juicy Realm getting LAN cross-play update on Switch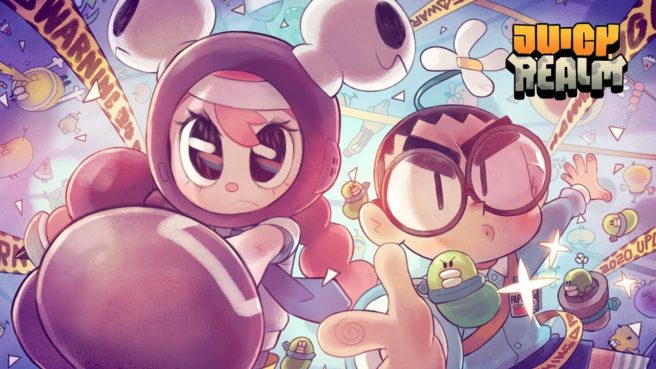 The roguelike game Juicy Realm is getting a major update on Switch. X.D. Network and SpaceCan have announced that a LAN cross-play patch is in the works, and new content will be made available as well.
Here are the full details, along with a trailer:
Now players will be able to play with friends on other platforms while in the same local network. With the same wifi, you can have PC+mobile, PC+Switch, Switch+mobile coop plays! The PC and mobile update is out now with the Switch update follows shortly afterward.

The PC and Nintendo Switch version will also be getting the time-limited exclusive content on mobile with the crossplay update. The content includes the weapon dual-wielding dragonkin girl– Lily, 20+ new weapons, backpack systems. The PC update is already out today, and the Switch update will follow shortly later.

The new character Lily can be unlocked by beating the game with 6 challenge mode modifiers on. Too much challenge? Bring in your friend and take on the challenge together. In coop play, players will be able to revive each other, make the roguelike experience more forgiving. Players can create even more interesting and powerful builds in coop mode. Synergize your builds with your friend to overcome the challenge!
To celebrate today's news, Juicy Realm is on sale starting today. The game is 50 percent off until July 1.
Source: X.D. Network PR
Leave a Reply