Katana Kami: A Way of the Samurai Story English announcement trailer and details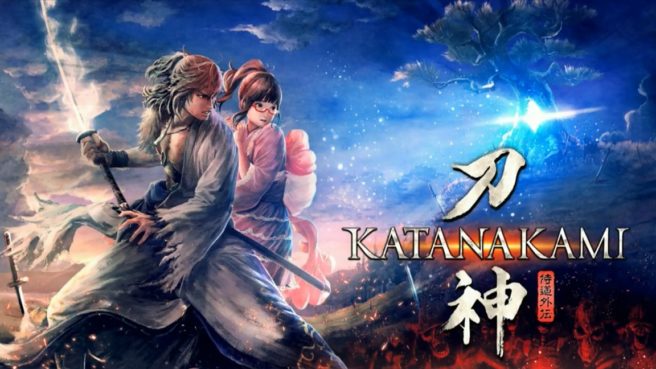 As we heard earlier in the week, Katana Kami: A Way of the Samurai Story will launch in the west next week. Spike Chunsoft will have the game ready on February 20.
Those who purchase Katana Kami during the first week of release will receive too free pieces of DLC. That's on top of a 10 percent discount as well.
Here's a bunch of information about Katana Kami, along with an English trailer:
The Way of the Samurai is forged in battle!
Play as a ronin during Japan's Meiji Restoration in the volatile Rokkotsu Pass. The swordsmith Dojima falls into debt and his beautiful daughter is taken as collateral. Help repay the debt by crafting swords by day and exploring the mysterious, twisting dungeons of the Ipponmatsu Cave for valuable materials at night.

Key Features

Hone Your Skills – Over 100 different weapons and 9 fighting styles means you can fight any way you please!
Mysterious Dungeons – An isometric hack and slash with randomly-generated dungeons to explore in a historical Japanese setting.
Two Swords are Better Than One – Explore dungeons with others
Balance of Power – Ally, betray, or maintain neutrality in dealing with the town's three factions. The fate of Rokkotsu Pass is balanced by the tip of a blade!
Familiar Faces – Featuring fan favorite characters from the Way of the Samurai series!

Protagonist
You play as this character.
He witnesses Dojima's daughter being taken away and offers to help him get her back.

Gunji Dojima
A hopeless blacksmith who is in deep debt.
His daughter Nanami is taken as collateral for his debts…

Nanami Dojima
Daughter of Gunji Dojima.

Be sure to download the KATANA KAMI DLC, available for free for the 1st week of release!

Five Famous Swords Set

Dojigiri Yasutsuna
Nagasone Kotetsu
Heshikiri
Bizen Osafune Nagamitsu
Fudo Masamune
Comes with the blueprint for each sword.

Wanderer Set

Wanderer Outfit
Wanderer Hat
Wanderer Cape
Wanderer Itachi
Kabra's Blade
Kabra Reborn
Comes with the blueprint for each sword.
Source: Spike Chunsoft PR
Leave a Reply