Kathy Rain: Director's Cut heading to Switch this month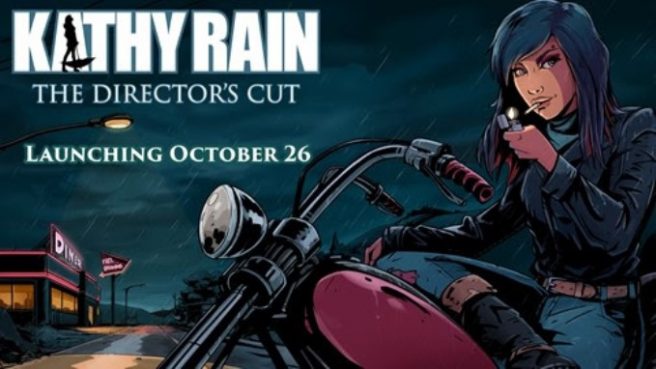 Kathy Rain, a point-and-click mystery adventure game from 2016, is now making its way to Switch as part of a new Director's Cut from Raw Fury and Clifftop Games. The title is slated for October 26.
Here's an introduction to the game:
Kathy Rain follows a burgeoning journalist as she investigates the mysterious death of her grandfather. Set during the age of laser discs and landlines in the 1990s, Kathy is armed only with her trusty motorcycle, a notepad, and her wits. Traveling all over her hometown of Conwell Springs, Kathy will uncover a local mystery that takes her on a tumultuous journey. What secrets are the people of this town hiding? Piece together the clues and follow the leads to discover the truth!
Kathy Rain: Director's Cut will contain an extended storyline with a fleshed out and more satisfying ending, multiple new areas to explore with additional gameplay and puzzles, over 700 new lines of dialogue performed by the original voice actors, widescreen 16:9 backgrounds, an expanded and remixed soundtrack, different motorcycle skins to personalize Kathy's motorcycle, full controller support, death sequences, and support for new languages like Brazilian Portuguese.
We've attached a trailer for the game below.
Kathy Rain: Director's Cut will be sold digitally for Switch via the eShop. You can access the official site here.
Source: Raw Fury PR
Leave a Reply