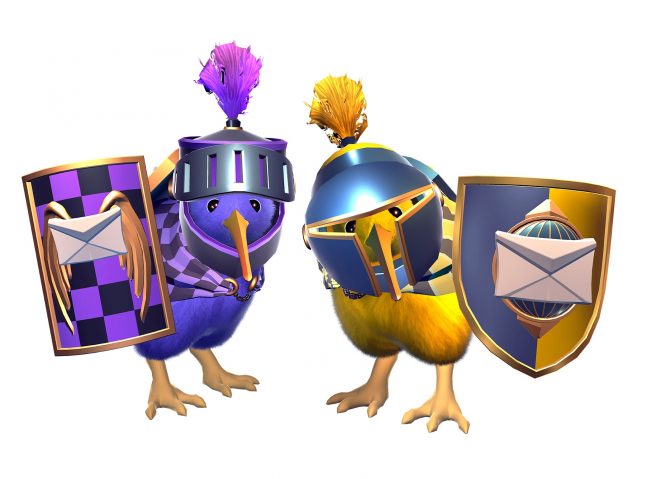 Sold Out and Stonewheat & Sons have shared an update on KeyWe, their chaotic postal puzzler. The game now has a confirmed release month of August – it was originally expected this spring.
Also announced today is a bonus for Switch players. There will be a Nintendo-exclusive outfit for the avian protagonists, Jeff and Debra – see the designs above.
Here's a recap on KeyWe:
From publisher Sold Out and developer Stonewheat & Sons, KeyWe is a chaotic postal puzzler starring Jeff and Debra, two small kiwi birds working in a fun and frantic mailroom. With no hands to help them, they must jump, flap, peck and butt-slam their way across an interactive landscape of levers, bells and buttons to get those messages delivered on time.

Key Features:

● Mailroom mayhem – Take on the role of a postal-working kiwi bird and partner up with a friend to type out telegrams, send urgent messages, ship packages and keep the mail flowing.

● Cute, chaotic co-op – Buddy up on the couch or flock online in chaotic co-op.

● Adorable single-player – Control both kiwi birds on a single controller to venture out on a solo mail service adventure.

● Perilous postal environments – Navigate mailroom desks and shipping rooms to become a master of the mail service.

● Seasonal silliness – Encounter hazards caused by wintery weather, autumnal thunderstorms and more on the way to becoming postal pros.

● Customizable kiwis – Change the color of your kiwi's feathers and unlock new accessories – because kiwi birds look cute in little hats!
Leave a Reply