Kimishima on stable 3DS sales, will continue "separately and in parallel" with Switch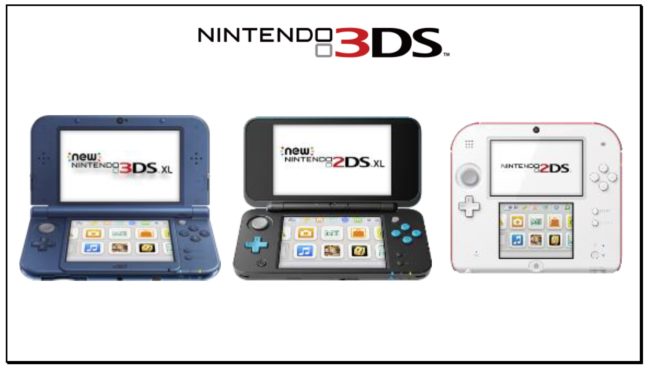 This information comes from Nintendo president Tatsumi Kimishima…
This graph shows changes in Nintendo 3DS hardware sell-through, as a total for the Japanese, US, and European markets combined. Although sales are trending lower than last year, the results from our seventh holiday season sales have maintained stable levels. As explained during the financial results briefing in October of last year, the Nintendo 3DS family of hardware has continued to sell steadily without significant fall-off, even after the release of Nintendo Switch.

This graph shows Nintendo 3DS software sellthrough figures for 2017 compared against the two previous years. Overall totals for 2017 were down compared to 2016 when Pokémon Sun and Pokémon Moon had globally intense sales levels, but exceeded 2015 in the US and European markets.

Let's turn to the future prospects for the Nintendo 3DS family business.

The Nintendo 3DS characteristics, price points, and play styles differ from Nintendo Switch, and we intend to continue the Nintendo 3DS business separately and in parallel. We will continue to use its installed base and rich software library in our business.

These figures represent the total number of units shipped worldwide for key Nintendo 3DS titles. The numbers in the red boxes represent the number of units shipped during the fiscal year ending March 2018 alone. Shipment volume has increased this year even for several titles that were released some time ago.

This graph shows the percentage of 2017 first-party software sell-through comprised by software released in or before 2016, broken out by region. It will give you a sense of how robust our current software lineup is.

A multitude of titles across a wide variety of genres have been released for Nintendo 3DS, creating one of the strongest lineups ever. We are, of course, continuing to develop new software, but we believe it is important to leverage the rich library of Nintendo 3DS series titles to drive sales with Nintendo 3DS owners, as well as consumers who recently purchased Nintendo 3DS hardware.

The affordability of the Nintendo 3DS family of systems places it in a critical position as the first dedicated video game platform for children who have no prior experience with dedicated video game systems. It is also positioned as an affordable product for budget-conscious consumers. We will continue working to promote Nintendo 3DS to these consumers.
Leave a Reply