Kingdom Hearts Integrum Masterpiece coming to Switch this February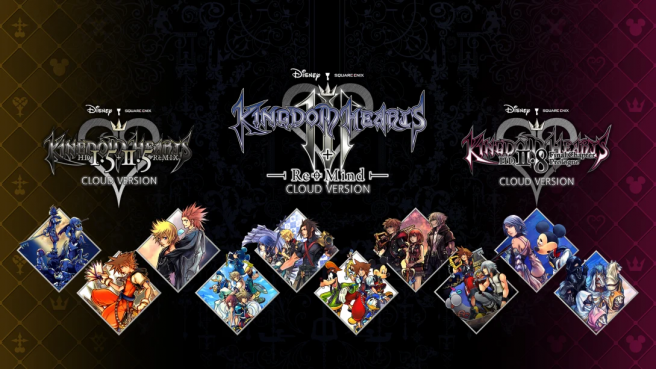 Square Enix has just announced that Kingdom Hearts Integrum is scheduled to arrive on Switch through on February 10. This is a collection of several games, being Kingdom Hearts HD 1.5 + 2.5 ReMix, Kingdom Hearts HD 2.8 Final Chapter Prologue, and Kingdom Hearts III + Re Mind, is currently planned to be Cloud-only. Check out the new trailer and more details below.
Journey through the exciting world of KINGDOM HEARTS and follow Sora as he and his friends embark on new adventures through Disney and Pixar Worlds.

Starting with KINGDOM HEARTS HD 1.5+2.5 ReMIX, the story of KINGDOM HEARTS unfolds as Sora , Donald, and Goofy battle the Heartless, making friends and having spectaular adventures along the way. The series culminates with KINGDOM HEARTS III + Re Mind, where our trio unite with iconic Disney-Pixar characters old and new to prevail against tremendous challenges and persevere against the darkness threatening their worlds.

KINGDOM HEARTS INTEGRUM MASTERPIECE includes:

• KINGDOM HEARTS HD 1.5 + 2.5 ReMIX

• KINGDOM HEARTS HD 2.8 Final Chapter Prologue

• KINGDOM HEARTS III + Re Mind (DLC)
The collection will be available to play on February 10, and is currently available at a discount on the Switch eShop from its full $89.99 price to $71.99. Additionally, Square Enix has released free demos for the games available via the Switch eShop.
Leave a Reply