Kingdom Hearts: Melody of Memory launches in November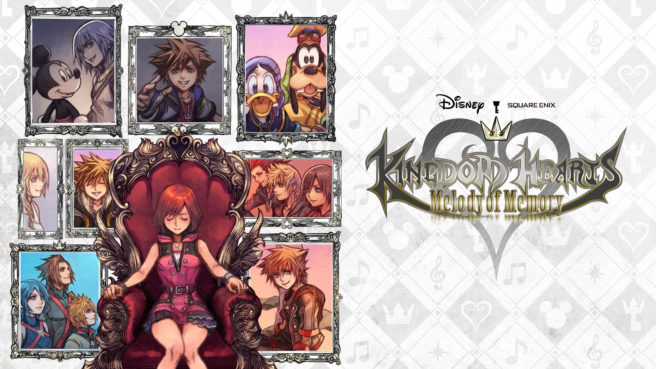 Kingdom Hearts: Melody of Memory will release for Switch on November 13, Square Enix has announced.
Here's an overview of the game:
In this musical experience from SQUARE ENIX set in the world of KINGDOM HEARTS, players will match the rhythm with good timing and cast powerful magic spells to attack enemies. A variety of modes are available in the game, including Memory Drive, which involves matching past scenes from memory, and Boss Battle, in which players square off against fearsome bosses with special attacks. Clearing stages rewards players with cinematics and musical scores so they can relive memorable scenes from their journey. In addition to local* and online** multiplayer battle modes, a new mode exclusive to the Nintendo Switch version of the game called Free-for-all features local multiplayer action for up to eight players. Plus, players can also experience a chapter of KINGDOM HEARTS from popular character Kairi's perspective. KINGDOM HEARTS Melody of Memory launches for Nintendo Switch later this year.
Leave a Reply