Kirby's Epic Yarn, Kirby Mass Attack coming to the Wii U eShop this week in North America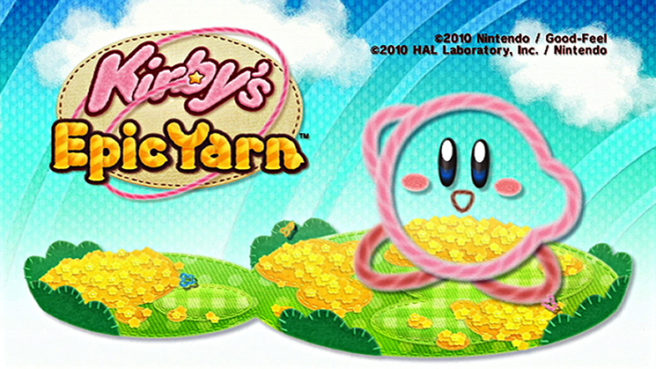 The Wii U eShop is being updated with re-releases of two Kirby games this week. First up is Kirby's Epic Yarn, which will be made available as a Wii download. Kirby Mass Attack is also launching on the Virtual Console.
Here's an overview of both:
Kirby's Epic Yarn
"When Kirby incurs the anger of a sorceror, he is transported to a world made completely of cloth and yarn! Guide Kirby through uniquely crafted levels in Patch Land, taking on a variety of forms in his common actions and transforming into powerful vehicles. Prince Fluff can also aid in the adventure with a 2nd player!"
Kirby Mass Attack
"Gather a mob of Kirby characters, and then lead them on a crazy adventure where nothing can stand in your way! You can send Kirbys swarming over your enemies, fling them into the air to hit flying floes, and even take on challenges of strength! Be sure to collect medals hidden throughout various stages to unlock minigames."
Pricing for Kirby's Epic Yarn is set at $19.99. Kirby Mass Attack will cost $9.99.
Leave a Reply