Kirk Scott departs from Nintendo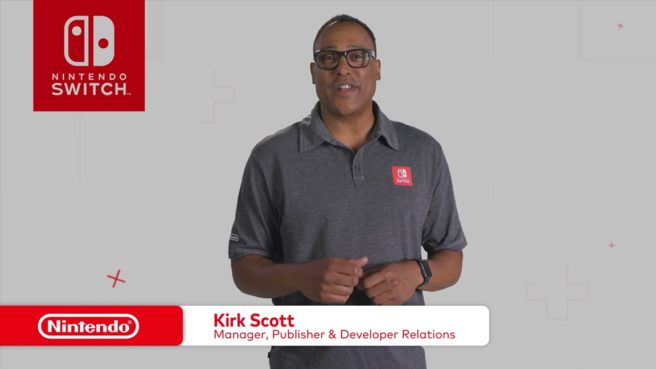 After Damon Baker left Nintendo at the end of 2018, Kirk Scott took over as the new face of the company's indie efforts. Scott has now decided to move on as well. He's moving on following a five-year stint with Nintendo.
On social media, Scott shared the following message:
"I am no longer working at Nintendo. The past 5 years have brought incredible joy from working with all of the amazing indies, and that work will continue! Since Feb. of this year the events we have all experienced have crystallized my thinking. I'm tired. Opening doors for minorities, being inclusive, and enabling success for EVERYONE in the indie space will be a priority for me. It brings me joy! I can't wait to continue this work with all of you. We all have an opportunity to make things better for others and educate while making great games. Stay tuned!"
While Scott is leaving, indies remain a key component of Nintendo's Switch plans. There's no doubt that fans will continue to see high-quality games from smaller developers moving forward.
Leave a Reply