Knights in the Nightmare Remaster gets new release date of April 7 in Japan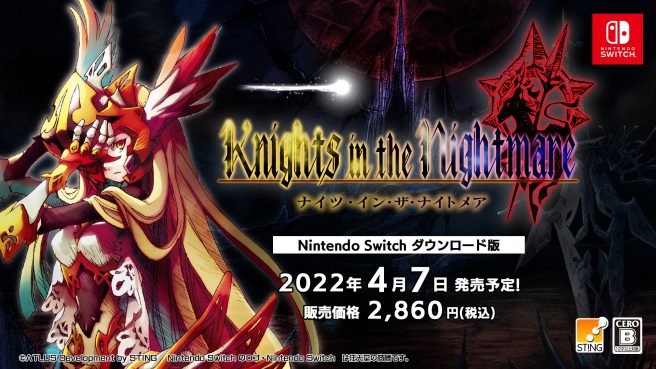 Knights in the Nightmare Remaster has received a new release date after its delay a few months ago. It is now launching on Switch on April 7, 2022 in Japan, and it will cost 2860 yen. This is all the information available about the game right now, but a teaser website has launched which means more details will be shared soon.
If you want to know more about this Switch remaster of the DS game Knights in the Nightmare, check out our previous coverage.
Leave a Reply