Konami lends license for Momotaro Dentetsu to Nintendo, due for release next year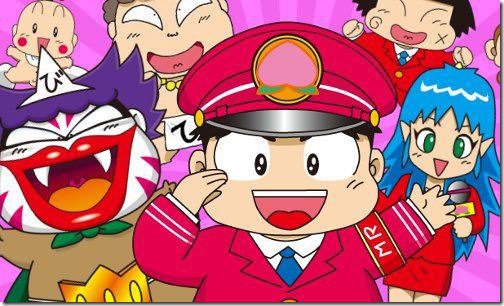 Nikkei recently put out a report discussing all the trials and tribulations going on internally with Konami. Lots of interesting tidbits are in there regarding drastic changes as well as a good look into why everything has shifted so much in the last couple of months, but one of the most notable points is to hear that Konami has lent the license for Momotaro Dentetsu to Nintendo to release on their platforms.
For those unfamiliar, there has been quite a bit of animosity between Konami and the series creator Akira Sakuma lately in regards to Momotaro Dentetsu – the extremely popular board-game style video game in Japan – due to creative issues, power struggles, financial disagreements and more. A couple of months ago, that all came to an end when Akira Sakuma had announced via Twitter that he was done with the Momotaro Dentetsu series due to repeated disagreements, stating in early June "Konami hasn't gotten in touch with me at all. This is how they've tossed me aside for a while now. I'm announcing here that Momotaro Dentetsu is officially done. Ishikawa at Konami squelched everything."
Fast-forward to now and it seems the series will continue even without its beloved creator with Konami lending the license to Nintendo for a planned 2016 release, only asking for the licensing fee in this partnership. Konami owns the IP as well as former developer Hudson Soft, so they have every right to continue developing and licensing Momotaro Dentetsu, even if fans and its creator say it's done.
It's certainly an interesting choice that Nintendo would scoop this particular title up and not some of their other well-known properties. Though this is certainly something that will only be released in Japan, what are some of Hudson Soft's IP that you'd like to see revived and on Nintendo platforms?
Leave a Reply