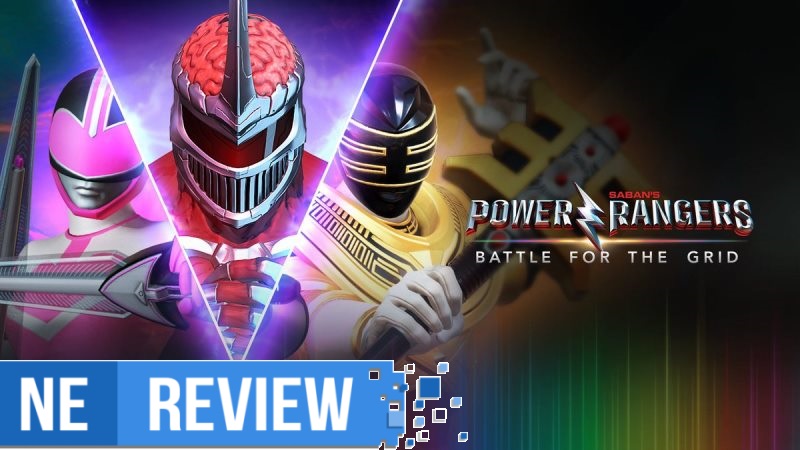 System: Switch
Release date: October 13, 2020 (Collector's Edition) / March 26, 2019 (original)
Developer: nWay
Publisher: nWay
---
There have been plenty of Power Ranger games since the SNES days, but the IP itself has never really seen a true title made with enthusiasm and passion from its development quite like Power Rangers: Battle for the Grid. While its traditional 2D fighter approach doesn't stray away much from previous games, it's the one that sticks out the most thanks to its continuous fun and being the first entry to support cross-play. Battle for the Grid reminds us why Power Rangers has been so globally recognized and beloved for decades as it is clearly made with love and appreciation for the series. Some may argue that the DLC and live-service approach can be a bit aggressive, but the game has come a long way now that the Collector's Edition is on the horizon, making it the best possible time to jump in.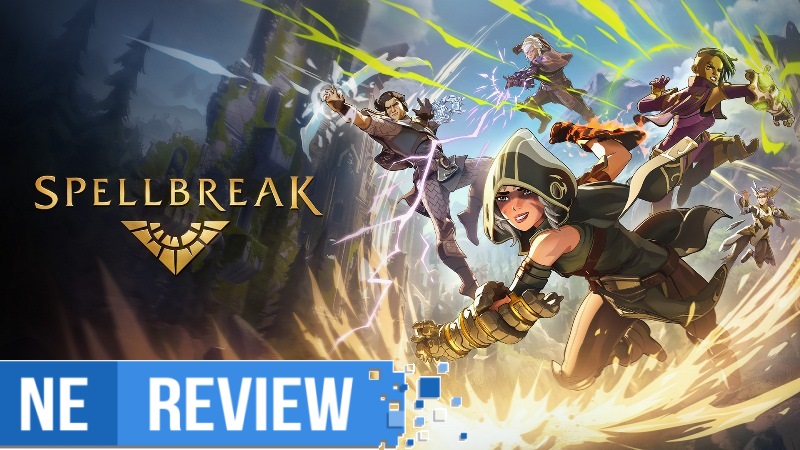 System: Switch (eShop)
Release date: September 3, 2020
Developer: Proletariat
Publisher: Proletariat
---
One could argue that the battle royale scene has become incredibly stale with a bunch of clones that have been looking to capitalize on the popularity of other titles in the genre. Since then, it has become a bit of a juggernaut with pros and cons on the industry. Spellbreak now adds itself to the long lineup of battle royale games, and while we've seen plenty come and go, it's nice that this one has come through and finally delivers an experience with seamless cross-play and cross-progression across all platforms, leads the way in consumer respect, and offers an appealing look with a magical take.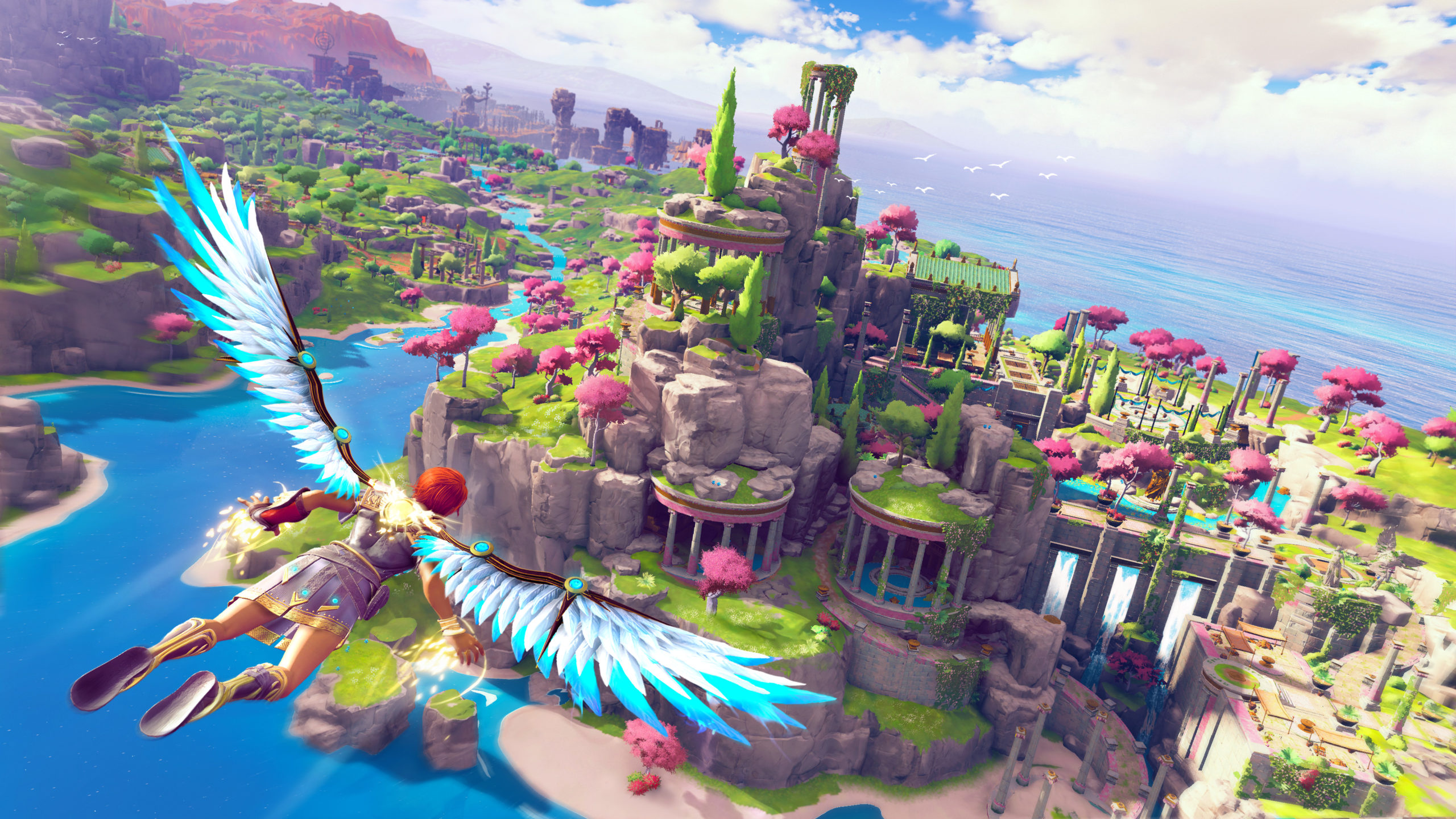 When Gods & Monsters was initially revealed in 2019 at Ubisoft's E3 event, it was a title I couldn't stop thinking about for the duration of the expo and well beyond. As the months passed by though, the radio silence would have me worried. As its initial release window of February 2020 started to approach, it became more apparent with the lack of information that this target wouldn't be hit, and sure enough we would eventually get confirmation of a delay. The game has now finally resurfaced, and after having spent two hours with it as part of a hands-on event, Gods & Monsters – now known as Immortals Fenyx Rising – has come far since its reveal and may prove to be one of Ubisoft's most beautiful, magical, and adventurous titles in a very long time.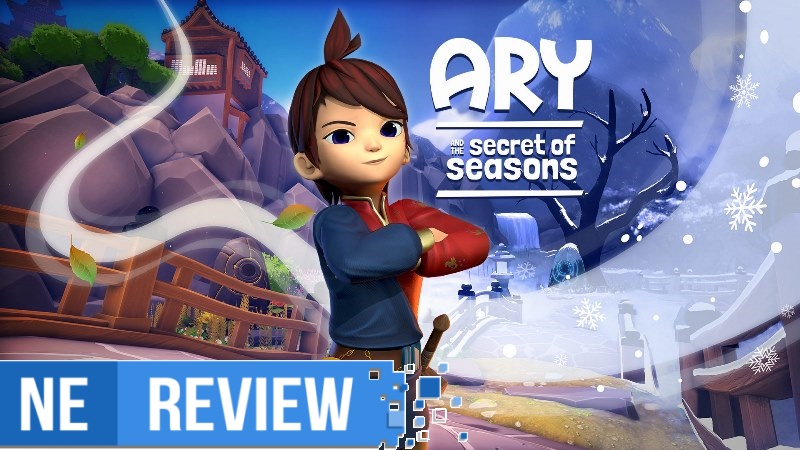 System: Switch
Release date: September 1, 2020
Developer: eXiin
Publisher: Modus Games
---
Despite games taking us to other worlds and giving us what can feel like the ultimate sense of escapism, it seems that there's less of an emphasis these days on genuinely having fun and instead wanting to make things as realistic as possible. Sometimes it feels like wonder and awe are lost, but then you come across something like Ary and the Secret of Seasons, which exudes a magical presence and a fantastical setting you'd want to explore and live in. It has that sense of adventure, a charming art style, and a heartwarming story that, while simple, remains effective in giving an overall feeling of positivity as you play throughout. It hits all the right notes when it comes to being a decent game that's accessible and for a wide demographic, but its biggest issues unfortunately come from an overall mess of an experience filled with graphical glitches, borderline unplayable performance in some cases, and bugs in just about every corner.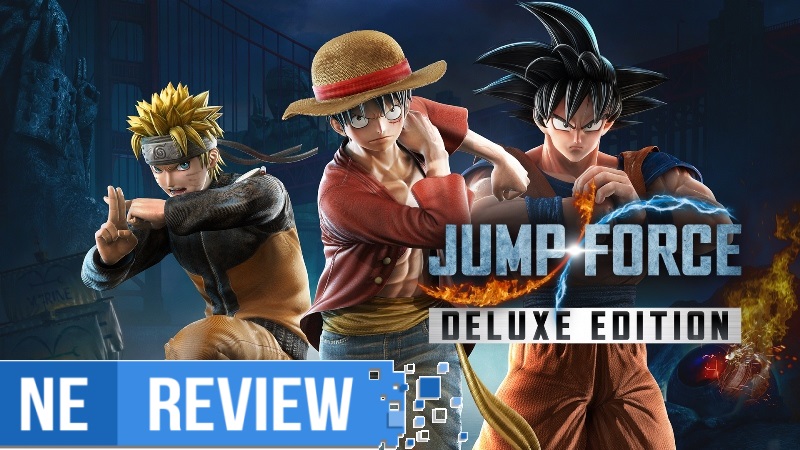 System: Switch
Release date: August 28, 2020
Developer: Spike Chunsoft
Publisher: Bandai Namco
---
Having initially released in 2019 on other platforms, Jump Force would have been one of Bandai Namco's last games that I figured would get ported to the Switch. Given its massive and almost realistic approach to anime characters that had conflicting art styles, when it was announced one had to wonder how a game with the graphics, intensity, and speed would even be able to properly run. Jump Force also initially felt like a step back from the previous celebration of iconic anime franchises in J-Stars Victory VS, as Jump Force not only had a smaller roster at launch, but from fewer franchises represented. Despite this, however, over a year and a half later, Jump Force Deluxe Edition on Switch brings with it the entire character roster including plenty of DLC for one unified package.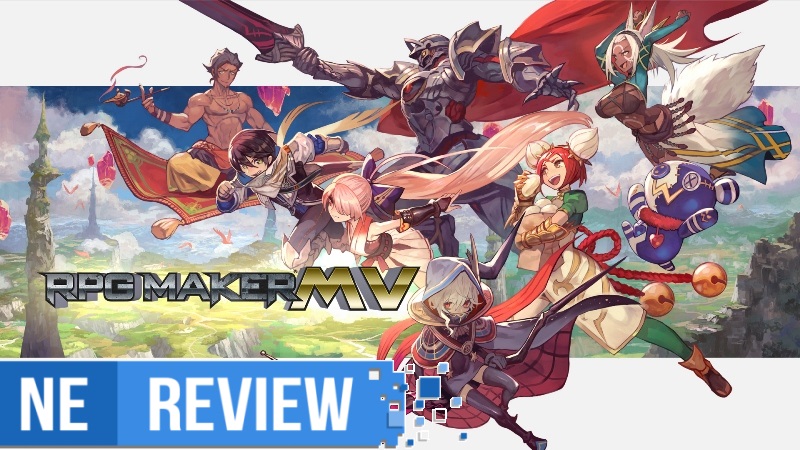 System: Switch
Release date: September 8, 2020
Developer: Kadokawa
Publisher: NIS America
---
When RPG Maker Fes came out on 3DS years ago and I had the pleasure of reviewing it, I spent countless hours creating short titles as I learned the basics of game development in an intuitive fashion. Being able to not only create, but share your work with others while having a seemingly endless supply of content made it a consistently great time for those that wanted to play simple experiences on-the-go. Even better, despite its name, RPG Maker lends itself nicely other sorts of genres as well. RPG Maker MV on Switch now sees the application migrate to Nintendo's newest platform. Despite having one less screen, the system lends itself well as a creative canvas to see video game ideas come to life with a retro aesthetic.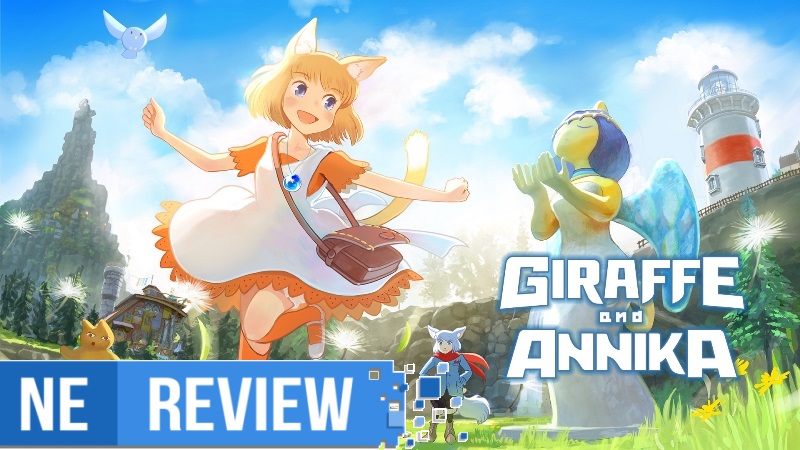 System: Switch
Release date: August 25, 2020
Developer: Atelier Mimina
Publisher: NIS America
---
With how things are in 2020, video games have become more popular than ever, and even more so the ones that can help us escape and relax, be free from trouble, and still illicit exploration filled with joy and wonder. These kinds of titles have become somewhat of a safe haven for me. Games like Animal Crossing can personally help cope with all that's been happening as of late, and now Giraffe and Annika adds itself to the list of releases made for escapism in the purest sense.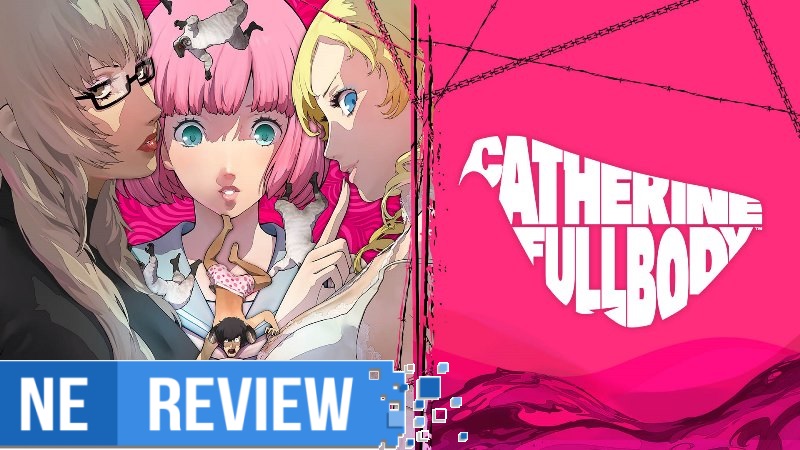 System: Switch
Release date: July 7, 2020
Developer: Atlus
Publisher: Atlus
---
Atlus is one of the most consistent developers and publishers when it comes to providing unique and quality content thanks to its RPGs that have some of the best storytelling in gaming. Interestingly, even though the company is well-known within the industry and avid RPG fans, it still has a fair share of niche titles that always felt like they deserved more attention such as Trauma Center, Growlanser, and Etrian Odyssey – just to name a few. Even though it's been re-released before, there's a surprising amount of people I've spoken to that have never heard of or played the game, but now Catherine: Full Body on Switch gives the game another spot in the limelight. Fortunately, Catherine looks and feels better than ever before on Nintendo's console in a way that feels like a perfect fit.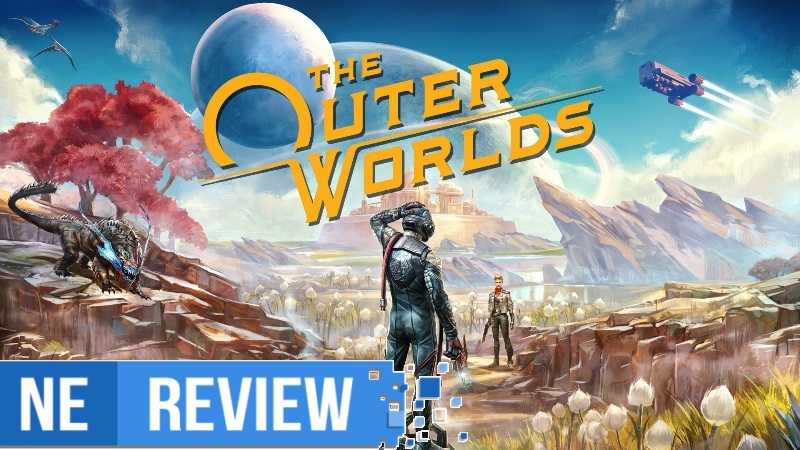 System: Switch
Release date: June 5, 2020
Developer: Obsidian / Virtuos
Publisher: Private Division
---
Almost eight months after its release on other platforms, The Outer Worlds finally makes its way to Switch, giving players the first real Fallout-esque experience on the hybrid console. The game provides a fantastic RPG experience that never feels too bloated and hits all the right notes with excellent pacing, but as for the new port, taking this ambitious game and bringing it to Nintendo's console seemed like it may have been a bit much. We've seen some technical marvels appear on the platform, but there have been just as many letdowns from games that were just too poorly optimized to make for an ideal experience, even with the luxury of portable play. The Outer Worlds provides an galactic sci-fi epic that's rich in content and immersion, and while it's easily a game that should be a must-play for anyone with the slightest interest in RPGs, the Switch conversion is an odd bag that sits on the fine line between acceptable and sacrificial. Quite simply, The Outer Worlds on Switch is playable, but not optimal.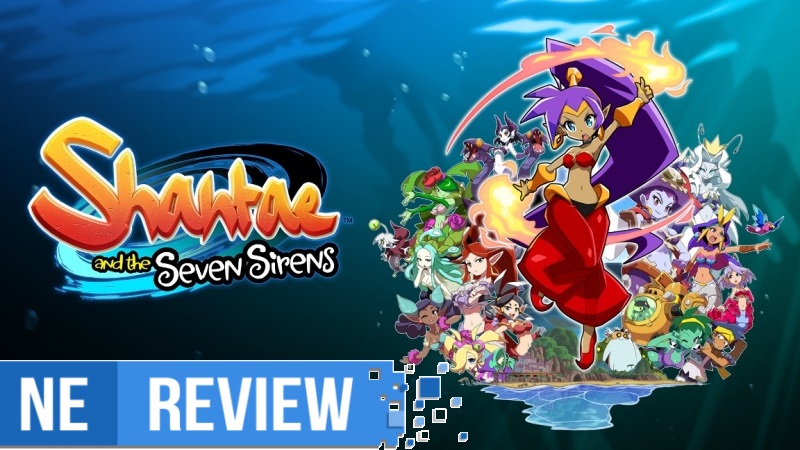 System: Switch
Release date: May 28, 2020
Developer: WayForward
Publisher: WayForward
---
It's crazy to think that it's been almost twenty years now since the half-genie hero, Shantae, was introduced to the gaming world way back on the Game Boy Color. The debut entry not only laid the foundation of what would become a long-running and incredible platforming franchise, but at the time pushed pixel art to the absolute limits of its associated hardware. The series laid dormant for quite some time before Risky's Revenge popped back up in 2010, and since then has seen a ton of success with a healthy schedule of releases. Now Shantae is back on an all new adventure that fine-tunes the HD art from Half-Genie Hero, and brings another incredible Metroidvania that sees new and old faces alike joining in to save the day.