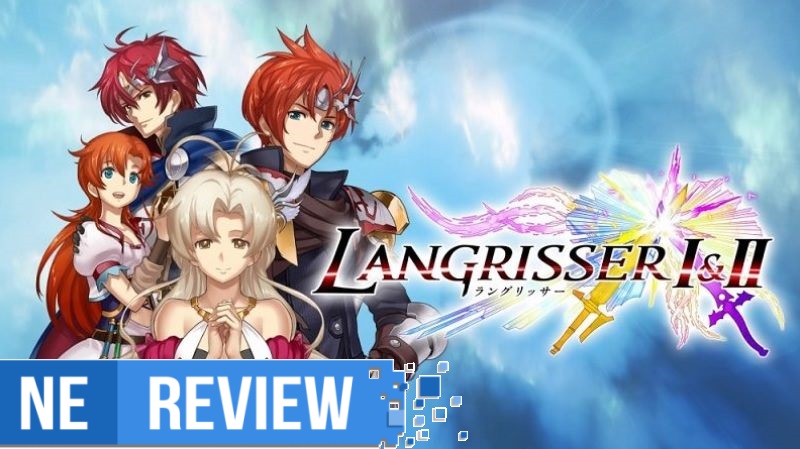 System: Switch
Release date: March 10, 2020
Developer: Chara-ani
Publisher: NIS America
---
Langrisser has always been a name familiar with the cultured strategy RPG player, but not one that may be globally known despite what it did for the genre way back in the 90s. When Langrisser debuted in 1991 as 'Warsong', it quickly became a juggernaut that gave the likes of Tactics Ogre and Fire Emblem serious competition, but with a lack of official localizations, it became an afterthought to those that didn't seek out the series further. After the franchise was dormant for nearly two decades – and having not received a release outside of Japan longer than that – Langrisser I & II sees the series officially make its return after the ill-received Re:Incarnation -TENSEI- in 2015. The complete package of Langrisser I & II is an absolute treat with a fresh makeover that both honors and respects the game's origins and tactile gameplay, providing fans and newcomers alike a reason to get familiar with Langrisser and why it should be on everyone's radar.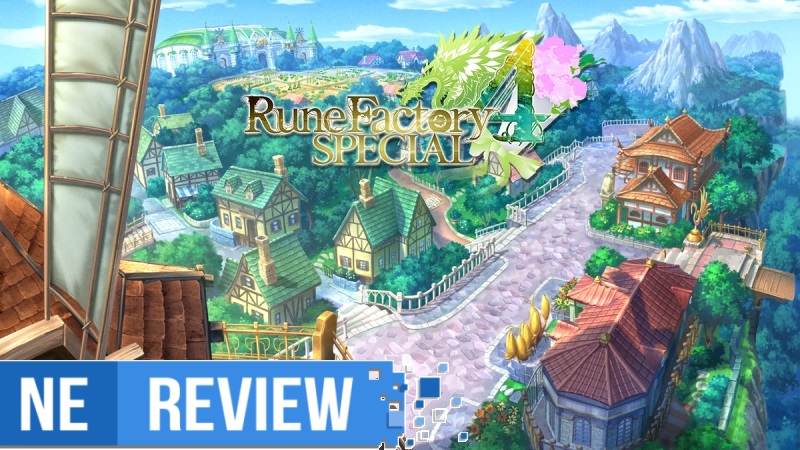 System: Switch
Release date: February 25, 2020
Developer: Marvelous
Publisher: XSEED Games
---
It's been nearly a decade and a half since Rune Factory made its debut as a more action RPG-focused spin-off of Harvest Moon, but the series has been dormant for quite some time. While we wait for Rune Factory 5, Rune Factory 4 Special brings the beloved franchise to Switch to ease people in. It's every bit of great as you remember it to be on the 3DS, and in fact, outside of having one less screen available, it essentially carries with it the same content and style from 2012. This keeps things nostalgic and familiar, but also shows off its age.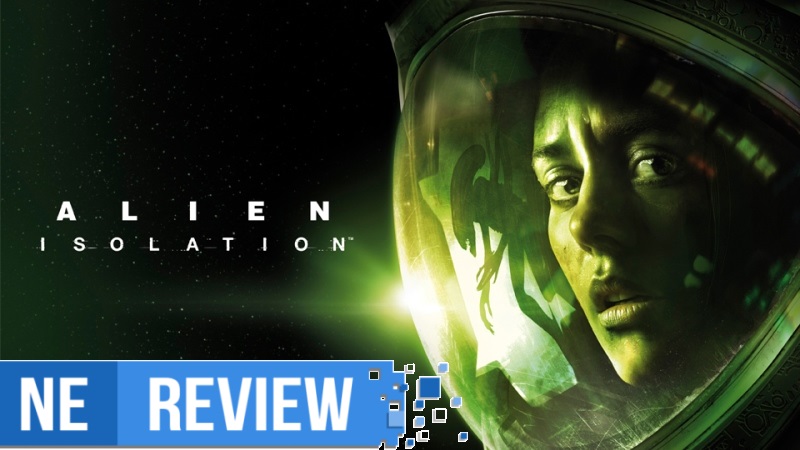 System: Switch (eShop)
Release date: December 5, 2019
Developer: Creative Assembly / Feral Interactive
Publisher: SEGA
---
The Alien franchise has had a long history that's inspired countless properties from a wide array of mediums since its release in 1979, and has remained a seminal work of science fiction within film, games, and books alike. This year marks its 40th anniversary, and with that sees the Switch debut of what is, to me, one of the finest horror experiences ever made. Between crafting items, defending yourself by using various components you find throughout your survival, and the deep progression with hidden areas and rewards, Alien: Isolation is without a doubt one of the most faithful adaptations of any property and is certainly a labor of love.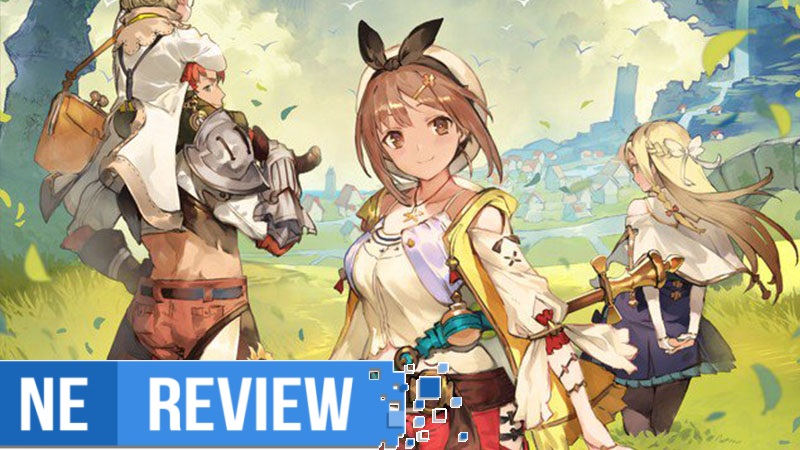 System: Switch
Release date: October 29, 2019
Developer: Gust
Publisher: Koei Tecmo
---
With yearly releases, certain franchises can sometimes grow complaisant and acquiescent when there's a formula that works and becomes a signature, almost symbolic, to an IP's legacy and name. In the case of Atelier, you know what you're getting into with its slice-of-life approach to story, turn-based gameplay, fantasy world, and magical recipes. It's what made Atelier what it is today with likeable protagonists, wholesome stories, and the chance to feel young and free. Each entry usually has a bunch of small tweaks that make up a larger whole that cause the games to feel distinct from each other despite the core approach effectively being the same, but when Atelier Ryza was shown earlier this year, you could tell right away that this was a big leap not only from Lulua, but from Atelier's general direction as a whole. It still looks like Atelier, and it still feels like Atelier, though time and effort has clearly been made here for a new chapter and life that brings with it a fresh coat of paint, a new battle system, more intuitive interfaces, and just an overhaul of gameplay features and quality-of-life tweaks. All of these elements make Atelier Ryza: Ever Darkness & the Secret Hideout not only the best looking Atelier to date, but one of the most refined and refreshing entries in its history of over two decades.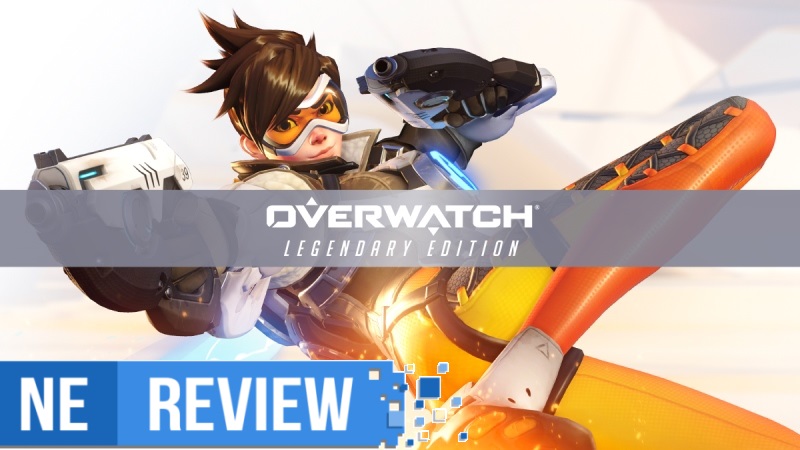 System: Switch
Release date: October 15, 2019
Developer: Blizzard / Iron Galaxy Studios
Publisher: Blizzard
---
Overwatch took the world by storm when it released in 2016, and even now years later it has grown into a property worth billions of dollars. The Switch version sees its release in 2019 three years after its launch on PC and consoles, sporting newly featured gyro controls and the ability to make the experience portable. But as great as Overwatch is, are the sacrifices made to run on what is essentially a tablet worth it at the end of the day? Parity is key here, but Switch finds itself in a situation of the age old saying, "Just because you could, doesn't necessarily mean you should."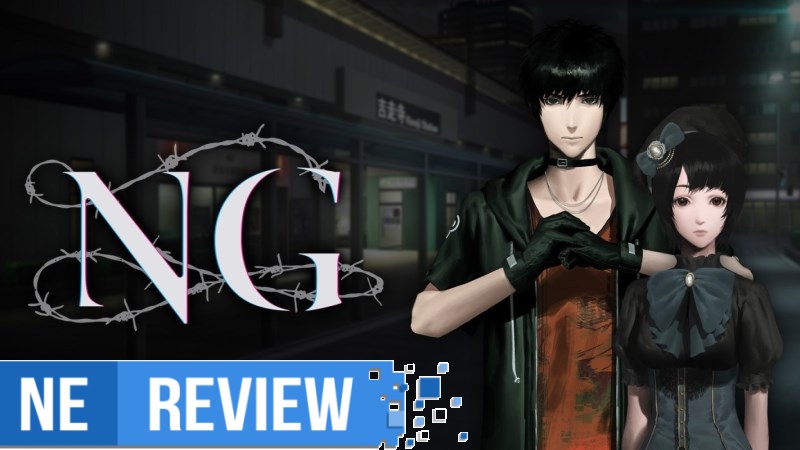 System: Switch
Release date: October 10, 2019
Developer: Experience
Publisher: Aksys Games
---
When Death Mark initially released in 2017 in Japan, I knew right away that there was something special about it. There have been a few horror visual novel games in the past, but this new IP by Aksys and Experience had a certain vibe and panache to it that was so out there compared to others in the medium that it stuck out and demanded attention. A year later the game would be localized to the rest of the world and confirm the feelings I had of there simply being nothing like it. The horror genre has this incredible way of keeping you at the edge of your seat when you find yourself captivated by the events of what's going on, and here we are a year later – in what's now coined as the Spirit Hunter series – as its follow-up, NG, excels, refines, and builds upon its predecessor to tell yet another somber story of the unknown and afterlife, presenting itself in a format with hidden object and adventure elements wrapped in a visual novel delight.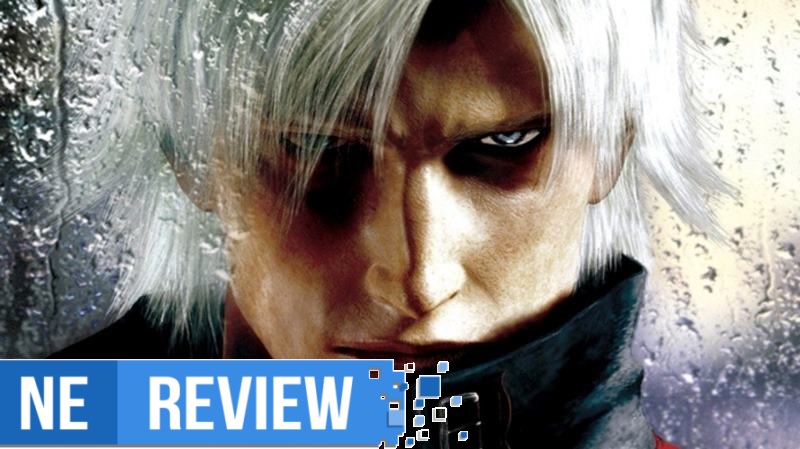 System: Switch (eShop)
Release date: September 19, 2019
Developer: Capcom
Publisher: Capcom
---
The second installment of the long-running Devil May Cry series makes its way to Switch in high-definition following Capcom's port of the first entry earlier this year and sees Dante return to eradicate demons on the land. Devil May Cry 2 has always been the controversial black sheep of the series because of how drastically different it was before becoming more true-to-form in its highly-praised sequel, Devil May Cry 3. While a lot of fans don't particularly look back fondly on the second installment, it's worth mentioning that despite its flaws it is still an important part to the overall legacy of Dante and what Devil May Cry as a whole would ultimately become today. Devil May Cry 2's impact is so fascinating to me because despite how it may be critically, everything surrounding its development and what ended up on our TVs back in 2003 paved a way for a series that was still evolving, and it was a learning experience that took sacrifices and risks – for better or for worse.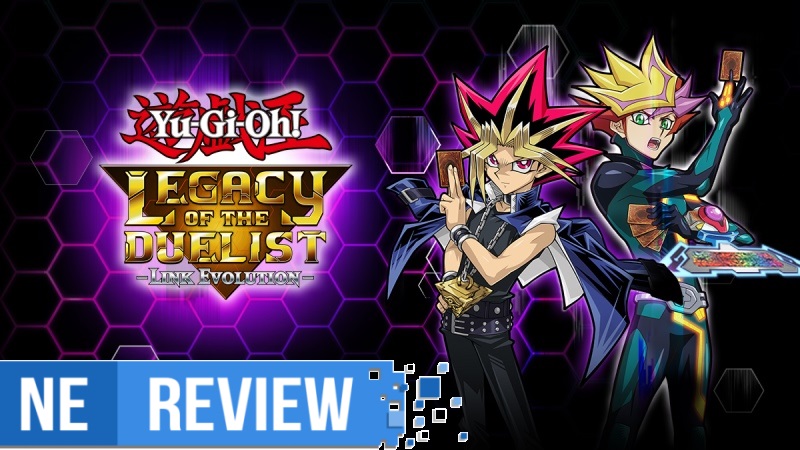 System: Switch
Release date: August 20, 2019
Developer: Other Ocean Interactive
Publisher: Konami
---
Yu-Gi-Oh! Legacy of the Duelist: Link Evolution gives fan of all ages and all eras a chance to have the experience of card gaming – from its collective nature, strategic building, and more – at home or on the go. While it doesn't have the grab it once did, the franchise is alive and well and now has an incredibly high amount of cards. Yu-Gi-Oh! has always held a special place in my heart having grown up with it, despite me having fallen off around the time 5Ds was in circulation, so jumping back and learning so much of the new elements like pendulum and XYZ cards had a sort of thrill behind it, allowing me to catch up on all that I've missed. With Legacy of the Duelist: Link Evolution, it is exactly what it sounds like – the legacy of Yu-Gi-Oh! as a property, and the adventures of Yugi Muto throughout the history of the illustrious series.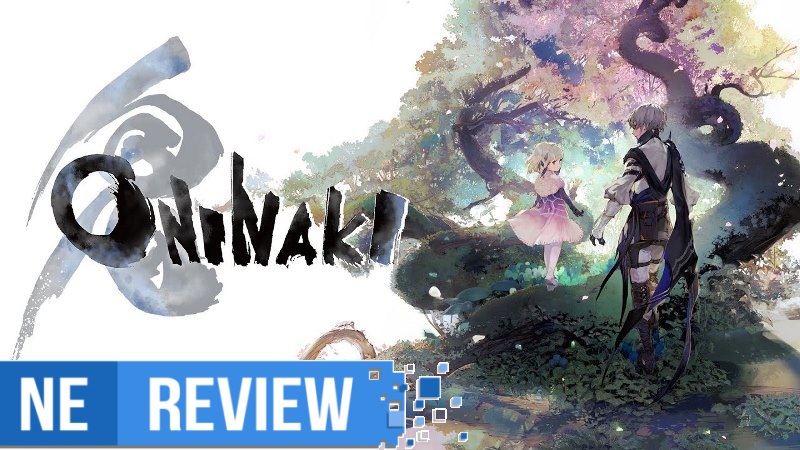 System: Switch
Release date: August 22, 2019
Developer: Tokyo RPG Factory
Publisher: Square Enix
---
Tokyo RPG Factory's offerings have been nothing short of fascinating, releasing the likes of I Am Setsuna as its debut title in 2016 and following it up with Lost Sphere in 2017. While those may have been hit or miss for a lot of people due to gameplay elements that didn't feel fully realized or mechanically sound, their stories intrigued and impacted those that played them, giving players a much more somber narrative that hit specific themes of family and sacrifice that connected with many around the world. Oninaki continues Tokyo RPG Factory's trend of melancholic storytelling by taking on much heavier topics surrounding life and death, making it easily one of the most depressing games I've played in years. However, the way it's all presented from the art direction, music score, lands, cities, characters, and gameplay is all done so tastefully and with such finesse, Oninaki serves to be a message of growth not only through grief, but for Tokyo RPG Factory as a development studio.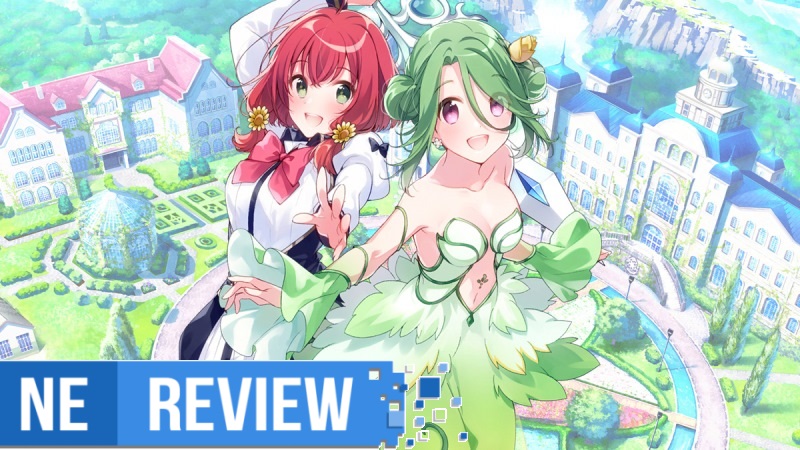 System: Switch (eShop)
Release date: August 1, 2019
Developer: Matrix Corporation
Publisher: D3Publisher
---
Dungeon crawlers have hit a variety of different styles, licenses, and worlds that typically take the player into the underbelly of terrain. These titles set a tone filled with monsters, corridors, and surprises. Some can be totally random with procedural generation techniques that make for a unique playthrough while others can be meticulously crafted to be experienced with an intended sequence of events. Omega Labyrinth Life is in a league of its own due to its relentless onslaught of difficult gameplay while simultaneously lowering the guard of the player through visual stimulation – almost overwhelmingly so. It's made known right away that Omega Labyrinth Life will be filled from top to bottom with plenty of skin, monsters, dungeons, cup sizes and the like. You'll have to balance out a healthy education throughout your time as an exchange student while dealing with a horrible evil causing the beautiful flora around to wither and die. Unfortunately, the experience withers along with it because of barebones progression and lack of polish.