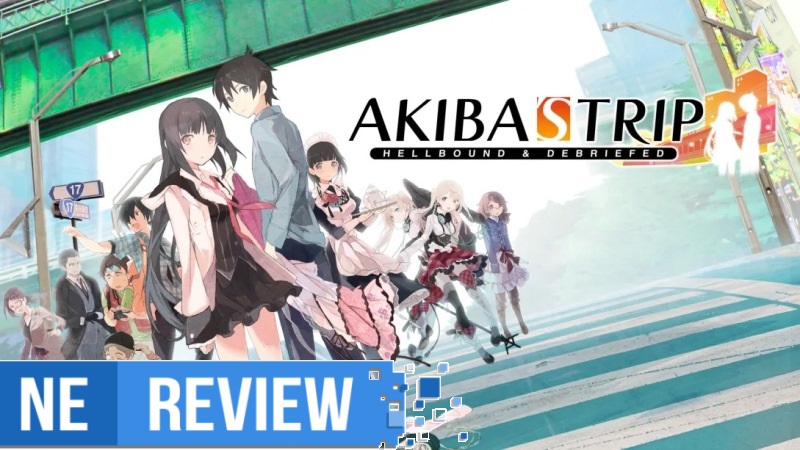 System: Switch
Release date: July 20, 2021
Developer: Acquire
Publisher: Marvelous (XSEED)
---
Akiba's Trip is one of those odd niche titles that has earned success thanks to its unique beat 'em up, strip 'em down gameplay. While it has sold over half a million copies since its debut many years ago, the game's formula has rarely been replicated. After it received a manga and even an anime alongside it, it's a wonder why it took so long to get a true sequel (not counting Akiba's Beat). Akiba's Trip: Hellbound & Debriefed isn't the follow-up to what some would consider a cult classic, but it is a remaster of the original PSP title that was never localized outside of Japan, marking the debut of the game in the west ten years later. It's both a blast from the past and simultaneously dated as its age undoubtedly shows and offers very little in terms of additions and changes.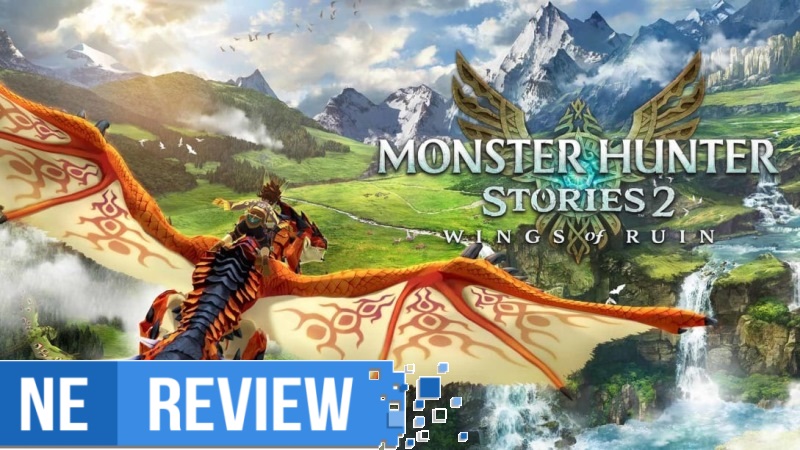 System: Switch
Release date: July 9, 2021
Developer: Capcom
Publisher: Capcom
---
The Monster Hunter franchise has spanned nearly two decades of behemoth slaying and protecting villages while you work your way up the food chain to the biggest and most vicious monster of them all. However, the series never really had a true spinoff that took the world but turned it on its head like Monster Hunter Stories did in 2016. The game spawned an amiibo as well as manga and anime, using the Monster Hunter world and formula, but giving it a monster-catching foundation. Monster Hunter Stories, despite its name, was arguably one of the lesser talked about RPGs on 3DS, so it was a pleasant surprise to see Capcom give the idea another chance on Switch. It's even more amazing to see that with Monster Hunter Stories 2: Wings of Ruin, Capcom has expanded upon and improved just about every facet of its predecessor, giving Monster Hunter a refreshing new look and feel.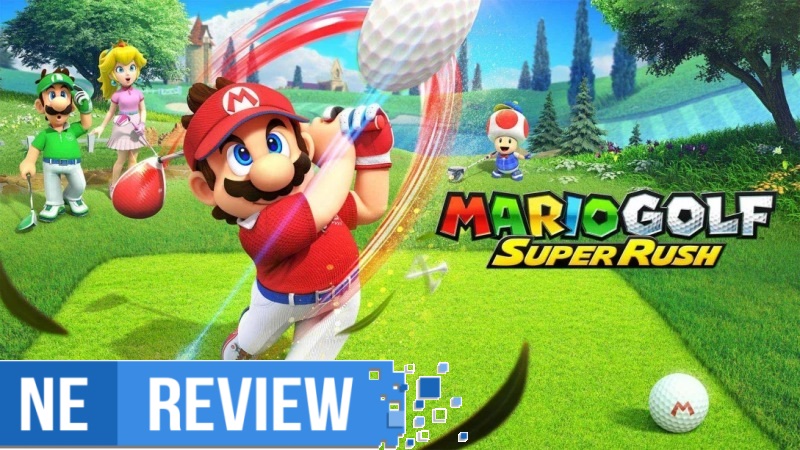 System: Switch
Release date: June 25, 2021
Developer: Camelot
Publisher: Nintendo
---
Mario and sports have had a symbiotic relationship since the early days of the NES, giving people at home arcade twists on the classic physical games of skill. Outings in the likes of golf, tennis, soccer/football, baseball, and all the way to the Olympics have seen Nintendo's all-star roster challenge each other in a variety of ways on virtually every platform. Mario Golf: Super Rush now sees Nintendo's first golf outing since World Tour on 3DS back in 2013 and brings with it a slew of new features that make it arguably one of the best entries in all of the Mario sports series. Super Rush features not only a return to form, but refreshing gameplay thanks to its multiple modes and new takes on golf between Speed Golf and Battle Golf.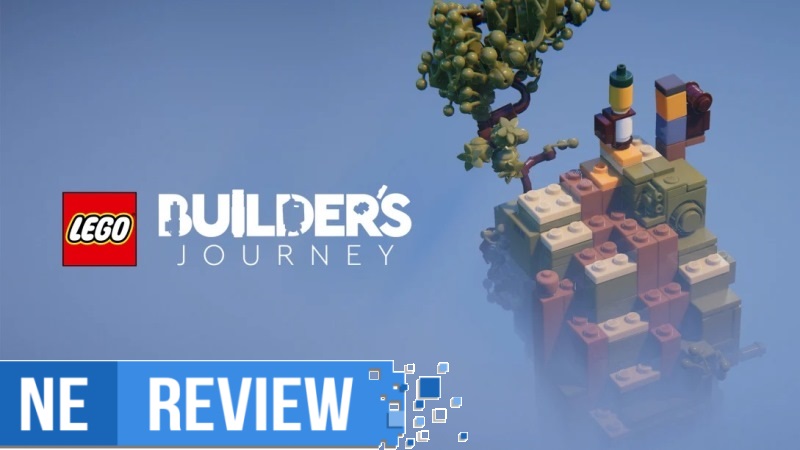 System: Switch
Release date: June 22, 2021
Developer: Light Brick Studio
Publisher: LEGO System
---
LEGO has had a long history of making games in which their mini figures take center stage and are adapted for different licenses across film, television, books, and more. One of the biggest challenges, however, is that the bricks themselves can sometimes feel neglected. Light Brick Studio's LEGO Builder's Journey is the first brand new IP not only from the studio, but from the brand in quite some time. It aims to finally have the plastic bricks be recognized as a star of their own, giving us not only a game that provides ingenuity, but – much like the blocks themselves – creative freedom on how you place and manipulate the blocks as you carve and build a journey for yourself through a sequence of beautifully poetic puzzles and masterful narration through environmental storytelling.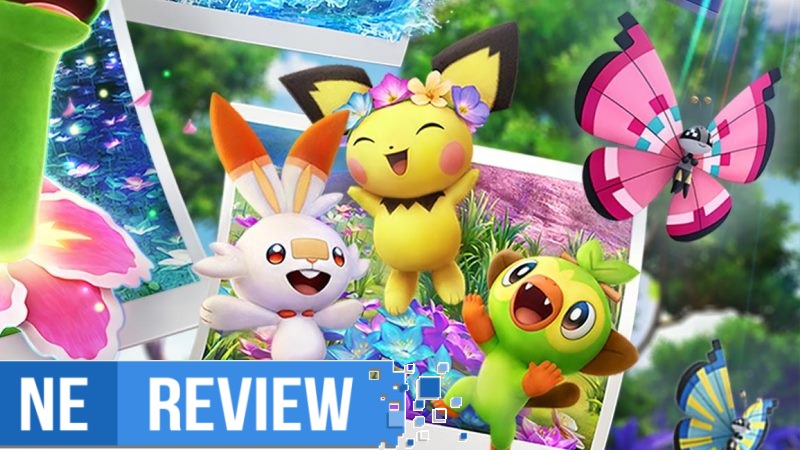 System: Switch
Release date: April 30, 2021
Developer: Bandai Namco
Publisher: Nintendo
---
It's been two decades after the original release of Pokemon Snap on Nintendo 64, and since then fans have been both nostalgic and petitioning for a worthy successor. Despite its failure, when the Wii U was Nintendo's current console on the market, many were certain that a new entry would materialize as the GamePad seemed like the perfect controller for a truly next generation Pokemon Snap experience. New Pokemon Snap now finally sees the long awaited and almost mythical release of a sequel on Switch, and brings a slew of new features, replayability, and stunning graphics that lets us look at Pokemon in a way we've never seen them before. It lets players get up close and personal with their trusty cameras once again to take wondrous shots, all in the comfort of their own home or on the go instead of a Blockbuster.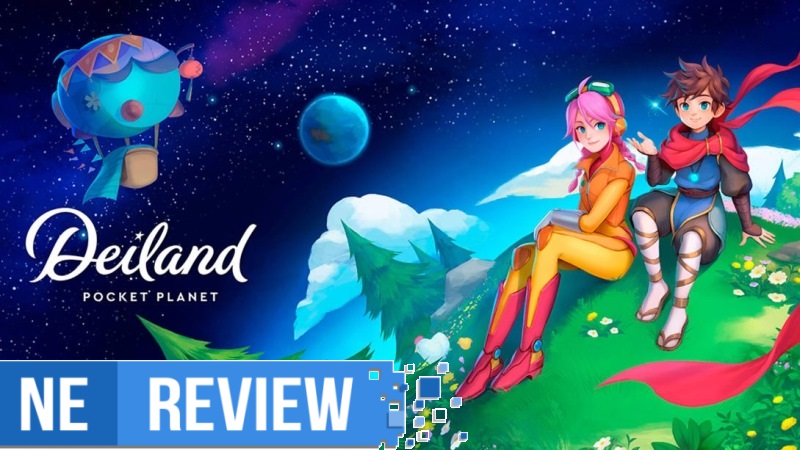 System: Switch
Release date: April 15, 2021
Developer: Chibig
Publisher: Chibig
---
Summer in Mara was one of the more recent games that took me by surprise in terms of how much I enjoyed it, as I really love the sense of serenity it offers with a small but playful map that gives just enough to keep things consistently fun – especially for the explorative types. Though Chibig is no stranger to game development, it was the first of their portfolio to hit consoles, and while the Switch version had a few quirks, it still retained what was most important without having to sacrifice much outside of some visual quality. Deiland may be new to some, but the game has technically been out since Chibig brought it to mobile in 2016. Deiland: Pocket Planet Edition on Switch now marks the third time it has been released, but as someone who's played it briefly on mobile and then on PC just before the Switch version for the purposes of this review, this would also mark the third time Deiland has simply been… Deiland, with little between releases to feel like a sizeable update or enhancement from prior SKUs.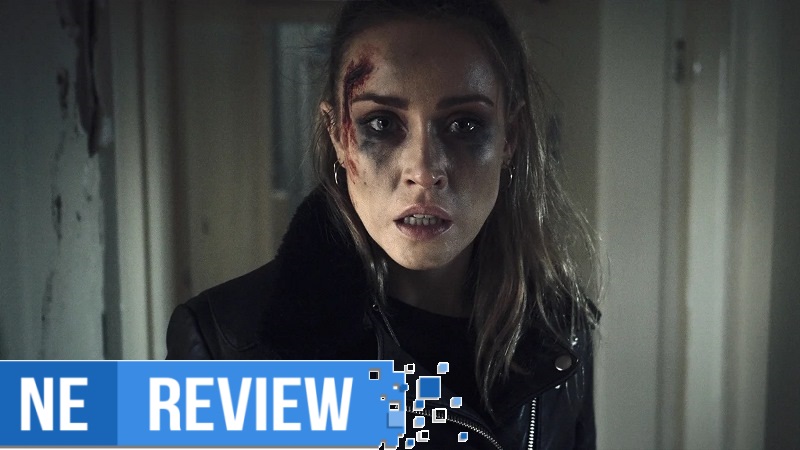 System: Switch
Release date: March 30, 2021
Developer: Ghost Dog Films
Publisher: Wales Interactive
---
FMVs, much like visual novels, have always had that sort of stigma where those that weren't open-minded enough wouldn't really consider them to be true games, yet I guarantee every genre, regardless of what one's feeling towards them are, has at least something for everyone that may surprise you – it's just a matter of finding that right piece of media that'll open the doors to help further spark an interest. While I haven't played many FMVs, I can count quite a few that have all been fairly different from each other. Even if its live-action foundation may make it seem like a movie more than anything else, games like Erica, the controversial Phantasmagoria, and more set revolutionary ideas into place that made them much more than an interactive film. When it comes to the new Switch release I Saw Black Clouds, it finds itself in an odd in-between that goes from being mostly pure film to one with quite a few neat ideas that make it much more than a simple "choose an option" experience, and while I wouldn't necessarily consider it fun in the traditional sense, as a film it can be immensely enjoyable.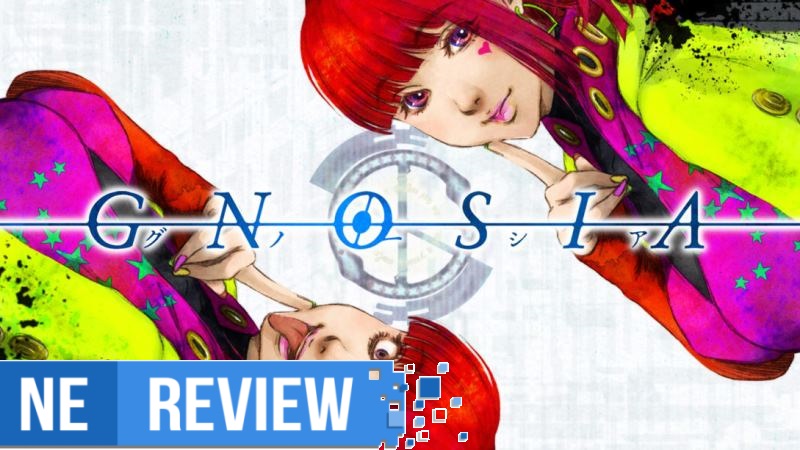 System: Switch
Release date: March 4, 2021
Developer: Petit Depot
Publisher: Playism
---
There's an intriguing aspect to deducing fallacies, misconceptions, and lies that constantly keep us thinking deeper and trying to uncover any sort of truth in places where it's difficult to do so. Crime thrillers and detective work have consistently been a genre and style of narrative that we gravitate towards as we feel as if we're playing a part in what's happening. Gnosia, which is being localized for the first time on Switch, offers that exact kind of experience. It brings with it a unique and fascinating dive alongside a new perspective into the visual novel genre by implementing elements not normally seen to keep it further engaging. Gnosia's sci-fi visual novel mystery amalgam is excellent in every sense of the word, and its brilliance shines the further into it you get with each of its gameplay sessions.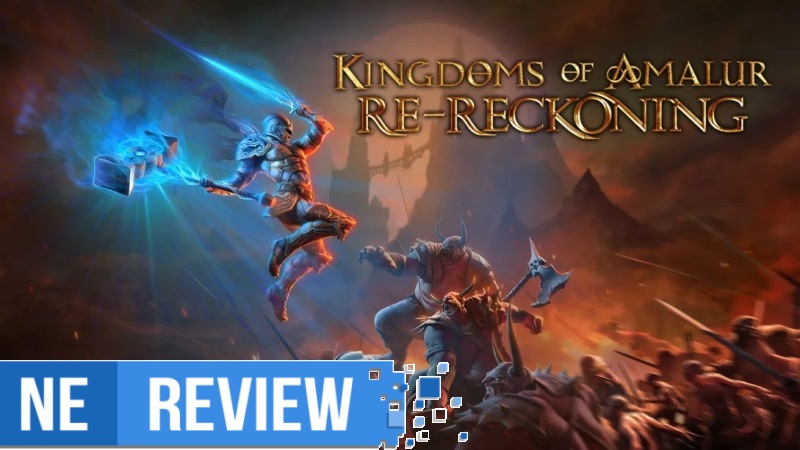 System: Switch
Release date: March 16, 2021
Developer: 38 Studios / Big Huge Games / Kaiko
Publisher: THQ Nordic
---
Some games are like fine wine and age better with time whether through sheer nostalgia, groundbreaking ideas, or art direction while others are lost in the wind or just manage to barely stay alive through a small but dedicated fanbase. Despite originally being published by EA, Kingdoms of Amalur leans more towards the latter of having that cult following. While there are many reasons for this, the game was well-received at the time, though it wasn't exactly brought up in conversation when discussing popular western or medieval RPGs. But now thanks to THQ Nordic, Kingdoms of Amalur gets another shot in modern times with a remaster that's worthy of a second chance, even if it is visually untouched outside of polish – at least on Switch.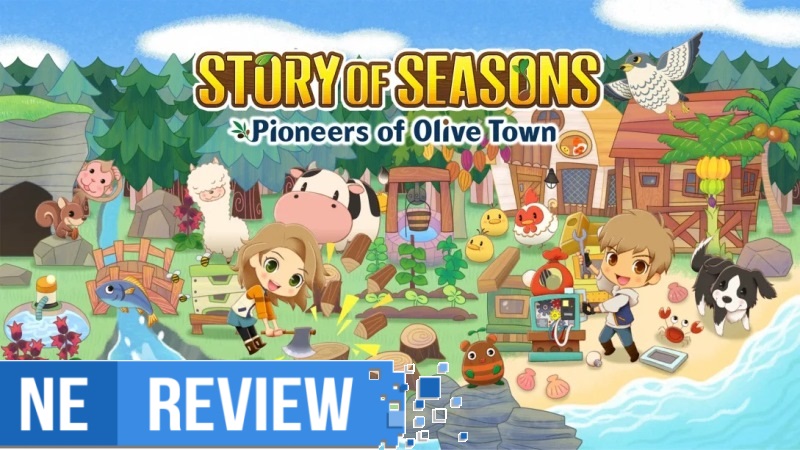 System: Switch
Release date: March 23, 2021
Developer: Marvelous
Publisher: XSEED Games
---
Farming simulators are games that you either get or you don't, and the evolution of technology has led to an expansion of the genre that has gone beyond the typical routine that involves simply planting a seed and selling crops. We're now visiting these worlds where farming is complementary to everything else you can do rather than being the core focus. After having revisited the likes of Story of Seasons: Friends of Mineral Town and Return to Popolocrois: A Story of Seasons Fairytale, it's clear that Story of Seasons: Pioneers of Olive Town is moving forward and embracing growth and change now more than ever, which mostly works to its benefit. However, there are clear inspirations from other titles that feel like a dull copy rather than a platform to launch off of. Either way, Story of Seasons: Pioneers of Olive Town does well to incorporate new ideas and polish up the old, while having a serene time playing in an environment I keep thinking about and coming back to, even if it's far from perfect.