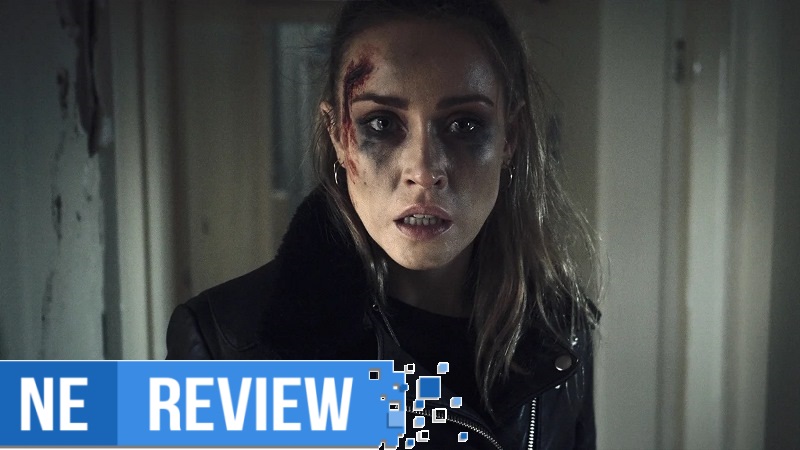 System: Switch
Release date: March 30, 2021
Developer: Ghost Dog Films
Publisher: Wales Interactive
---
FMVs, much like visual novels, have always had that sort of stigma where those that weren't open-minded enough wouldn't really consider them to be true games, yet I guarantee every genre, regardless of what one's feeling towards them are, has at least something for everyone that may surprise you – it's just a matter of finding that right piece of media that'll open the doors to help further spark an interest. While I haven't played many FMVs, I can count quite a few that have all been fairly different from each other. Even if its live-action foundation may make it seem like a movie more than anything else, games like Erica, the controversial Phantasmagoria, and more set revolutionary ideas into place that made them much more than an interactive film. When it comes to the new Switch release I Saw Black Clouds, it finds itself in an odd in-between that goes from being mostly pure film to one with quite a few neat ideas that make it much more than a simple "choose an option" experience, and while I wouldn't necessarily consider it fun in the traditional sense, as a film it can be immensely enjoyable.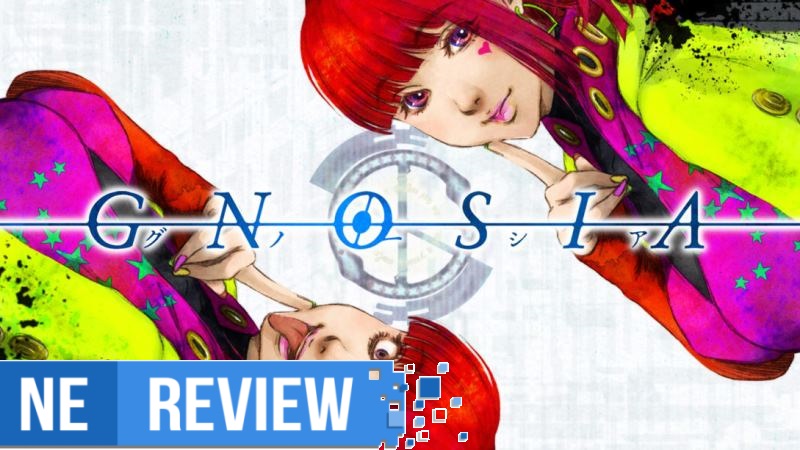 System: Switch
Release date: March 4, 2021
Developer: Petit Depot
Publisher: Playism
---
There's an intriguing aspect to deducing fallacies, misconceptions, and lies that constantly keep us thinking deeper and trying to uncover any sort of truth in places where it's difficult to do so. Crime thrillers and detective work have consistently been a genre and style of narrative that we gravitate towards as we feel as if we're playing a part in what's happening. Gnosia, which is being localized for the first time on Switch, offers that exact kind of experience. It brings with it a unique and fascinating dive alongside a new perspective into the visual novel genre by implementing elements not normally seen to keep it further engaging. Gnosia's sci-fi visual novel mystery amalgam is excellent in every sense of the word, and its brilliance shines the further into it you get with each of its gameplay sessions.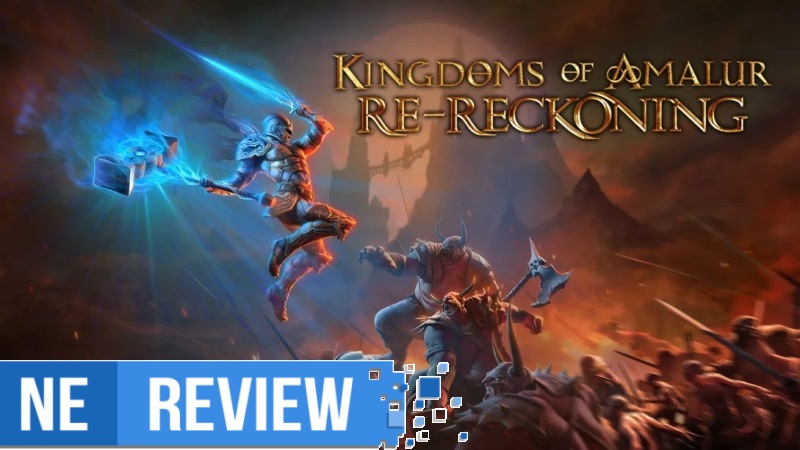 System: Switch
Release date: March 16, 2021
Developer: 38 Studios / Big Huge Games / Kaiko
Publisher: THQ Nordic
---
Some games are like fine wine and age better with time whether through sheer nostalgia, groundbreaking ideas, or art direction while others are lost in the wind or just manage to barely stay alive through a small but dedicated fanbase. Despite originally being published by EA, Kingdoms of Amalur leans more towards the latter of having that cult following. While there are many reasons for this, the game was well-received at the time, though it wasn't exactly brought up in conversation when discussing popular western or medieval RPGs. But now thanks to THQ Nordic, Kingdoms of Amalur gets another shot in modern times with a remaster that's worthy of a second chance, even if it is visually untouched outside of polish – at least on Switch.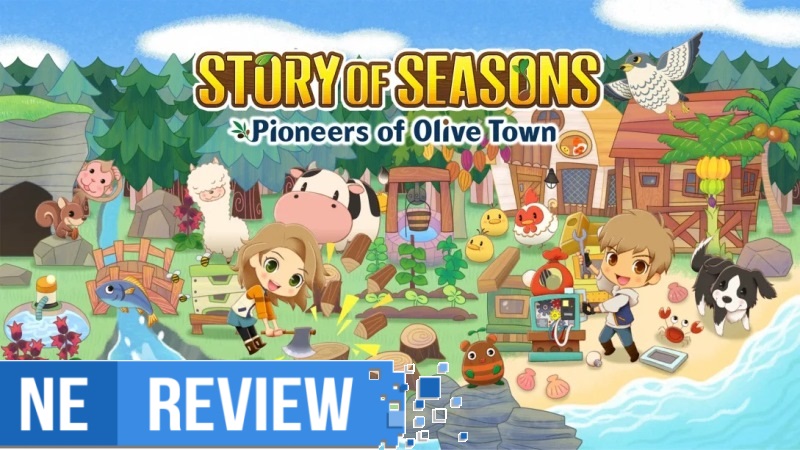 System: Switch
Release date: March 23, 2021
Developer: Marvelous
Publisher: XSEED Games
---
Farming simulators are games that you either get or you don't, and the evolution of technology has led to an expansion of the genre that has gone beyond the typical routine that involves simply planting a seed and selling crops. We're now visiting these worlds where farming is complementary to everything else you can do rather than being the core focus. After having revisited the likes of Story of Seasons: Friends of Mineral Town and Return to Popolocrois: A Story of Seasons Fairytale, it's clear that Story of Seasons: Pioneers of Olive Town is moving forward and embracing growth and change now more than ever, which mostly works to its benefit. However, there are clear inspirations from other titles that feel like a dull copy rather than a platform to launch off of. Either way, Story of Seasons: Pioneers of Olive Town does well to incorporate new ideas and polish up the old, while having a serene time playing in an environment I keep thinking about and coming back to, even if it's far from perfect.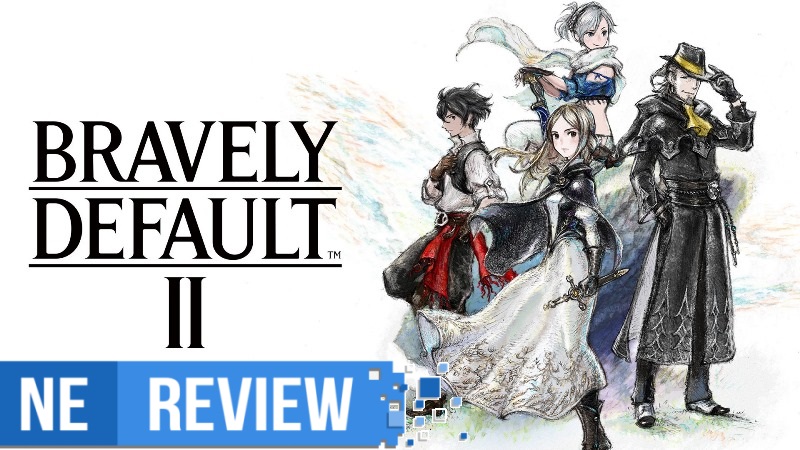 System: Switch
Release date: February 26, 2021
Developer: Square Enix / Claytechworks
Publisher: Nintendo
---
It's hard for me to reflect on the 3DS without thinking about the fond memories I've had playing Bravely Default, spending over 150 hours to fully complete everything the game had to offer – from getting all jobs and characters to max levels, to seeing credits roll, completing all dungeons and sidequests, and just about everything until my cartridge became no more than a paperweight by the end of it all. It was a part of the genre I had so deeply missed, and while I love the innovation and how far role-playing games have comes since the days of Final Fantasy Adventures and Chrono Trigger, sometimes you can't help but "go back to the basics" to a simpler time where you could strategize more, form a party of warriors and mages, and go on a fantastical adventure. Now with the power of Unreal Engine 4, Bravely Default II looks as beautiful as ever, as your party of four shines in battle with a more 3D-esque approach compared to its predecessors, yet still retaining its artistic integrity and stunning environmental design. The series' Switch debut is a massive leap forward for the series on both a mechanical and technical level, even if there are some tweaks made this time around that may or may not be questionable to those who have played the entries before it.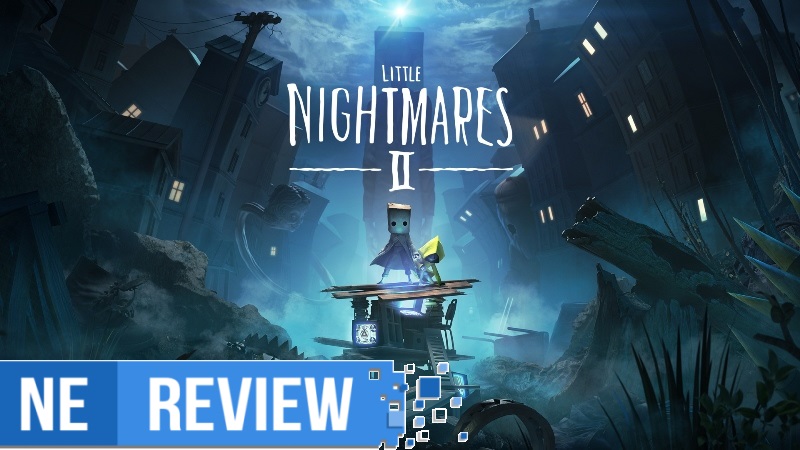 System: Switch
Release date: February 11, 2021
Developer: Tarsier Studios
Publisher: Bandai Namco
---
Little Nightmares quickly became a much beloved hit among fans of horror and side-scrolling adventure gameplay, beautifully melding this sense of intense atmosphere with some of the most innovative and unique environmental designs the medium has seen. It had everything it needed to be, well, nightmare fuel, and capitalized on that artistically. Its big draw-back, however, was simply how short it was. Thankfully, Tarsier Studios went on to develop DLC in a perfectly priced package that expanded the game up to three additional hours, putting us in the shoes of The Runaway Kid as they too tried to escape from The Maw. Now with the release of Little Nightmares II, feedback was taken to heart and Tarsier Studios has made a bigger and better adventure, emphasizing more so the nightmare portion of its name with a stellar experience that gives everything I wanted the first time around, and goes even further with its disturbing themes and atmosphere that, with excellent sound design, brings together a must-play horror package.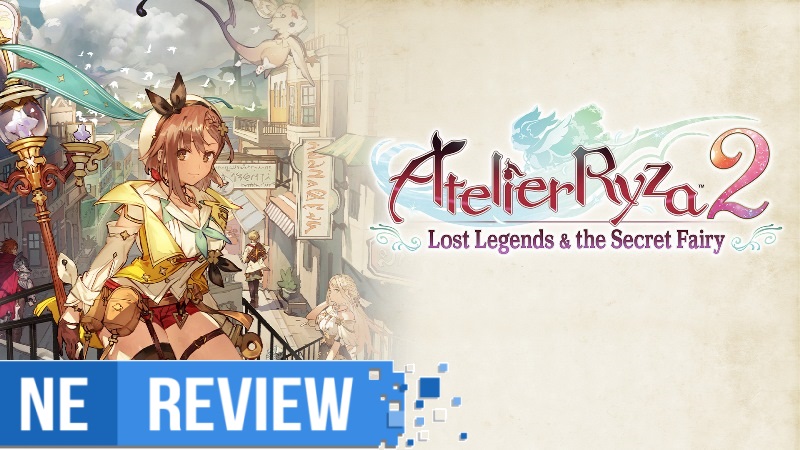 System: Switch
Release date: January 26, 2021
Developer: Gust
Publisher: Koei Tecmo
---
Our beautiful and charming resident concocter of potions and alchemy returns in a follow up to the most successful entry in Koei Tecmo's long-running Atelier franchise, which sees alchemists go on fantastical adventures of self-discovery and wonder as they achieve their goals in heartwarming tales. Nearly 25 years later, the series is bigger than ever and one of its most popular protagonists, Ryza, returns with her own sequel. Atelier Ryza 2: Lost Legends & the Secret Fairy builds upon the foundation of what made the original such a hit with both old and new fans alike, and while it still doesn't necessarily do anything to reinvent the wheel or push the genre or technical limits of hardware, the game continues to do what the franchise does best: provide us with wholesome adventures in a relaxing JRPG setting with a cast you can't help but love and grow with.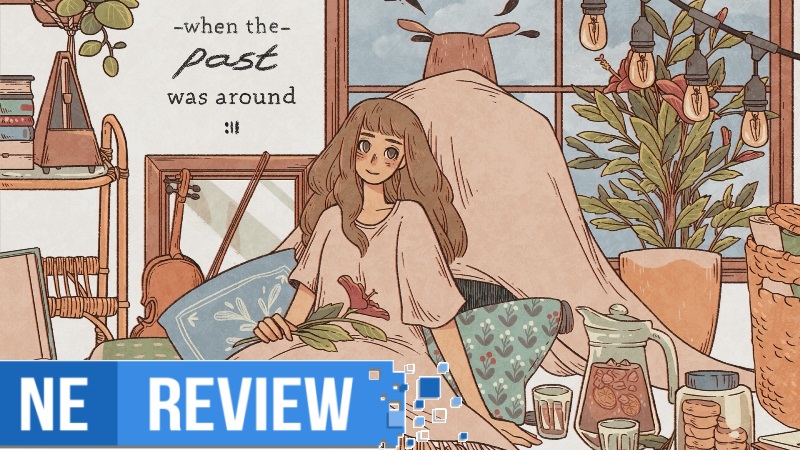 System: Switch
Release date: December 3, 2020
Developer: Toge Productions, Mojiken Studio
Publisher: Chorus Worldwide Games
---
It needs to be said right away that When the Past was Around is one of the most beautiful and evocative experiences I've had in quite some time. It's games like these that I usually love to close a year off with, just as I did previously with Gris. These types of titles these go beyond a narrative being told and go straight for the heart, and, much like Gris, convey a lot by saying very little. When the Past was Around is a game that lets the art and your actions do the talking as your 20-something character goes through love, loss, and heartbreak, as well as the trials and tribulations of life and how we face them. It has a little something we can all connect to, and finding and utilizing these puzzles to face our issues – much like how we solve problems in our own lives – become complex only when they need to or if we don't look deeper. When the Past was Around almost feels like an interactive metaphor, but does so in a gorgeous way that accentuates its stunning art style, relaxing yet thought-provoking gameplay, and café-like vibes that make it feel like a real joy to play from beginning to end despite its heavy themes.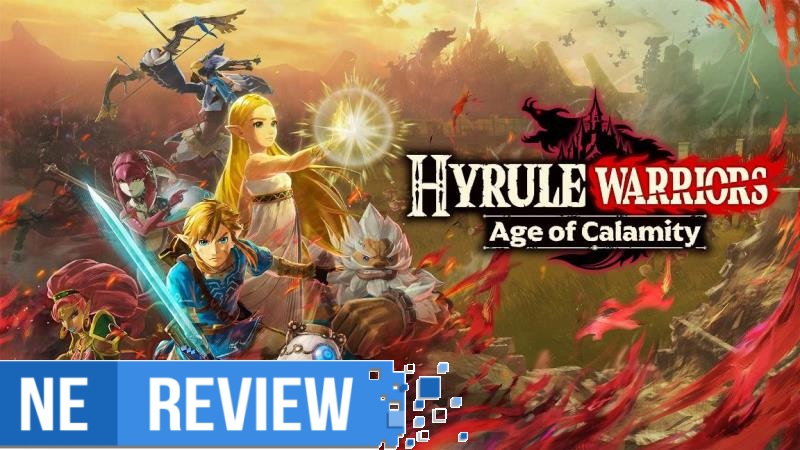 System: Switch
Release date: November 20, 2020
Developer: Koei Tecmo / Omega Force
Publisher: Nintendo
---
In true Musou/Warriors fashion, the original Hyrule Warriors was Koei Tecmo's take on a completely original story that introduced new characters like Lana, Cia, and Linkle and saw a darker, more mature take on the Zelda IP. Omega Force used the studio's hack-and-slash prowess to give us one of the most intense and action-oriented Zelda titles to date, and now the follow-up takes us back – way back – to long before the Calamity plagued Hyrule in the timeline of Breath of the Wild. The game brings with it the usual Musou greatness Omega Force is known for while featuring Breath of the Wild's aesthetic and storyline instead of the more stylized Musou approach that we saw with the original Hyrule Warriors.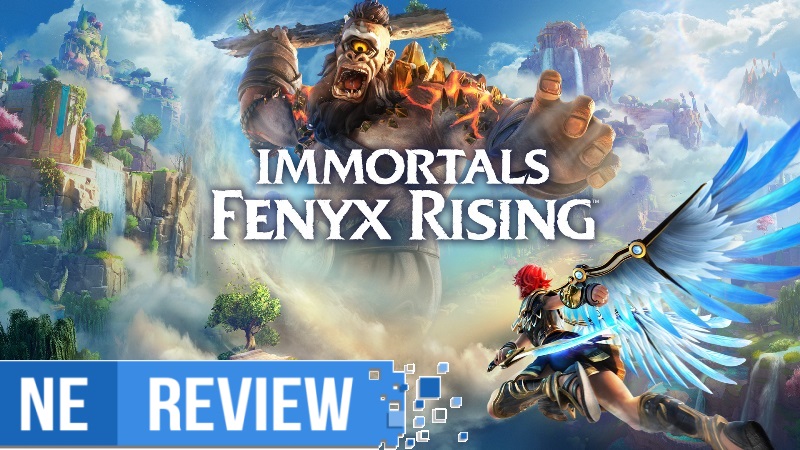 System: Switch
Release date: December 3, 2020
Developer: Ubisoft
Publisher: Ubisoft
---
If there's anything Ubisoft should be commended for, it's the company's ambition to constantly create new IP and expand them into ongoing franchises. Ubisoft is one of the few publishers out there that has a steady output from numerous in-house studios that tend to push new ideas forward with a wide array of properties. Immortals Fenyx Rising – which debuted as Gods & Monsters in 2019 – continues that trend with an open-world game featuring an experience that's equal parts wholesome and dramatic, humorous yet tumultuous, and adventurous and inviting. It fine tunes the open-world experience and makes everything feel worthwhile and seamless, cutting the bloat other games in the genre tend to find themselves suffering from. Immortals Fenyx Rising provides a beautiful world within the Golden Isles that feels like a breath of fresh air.