Lastfight coming soon to Switch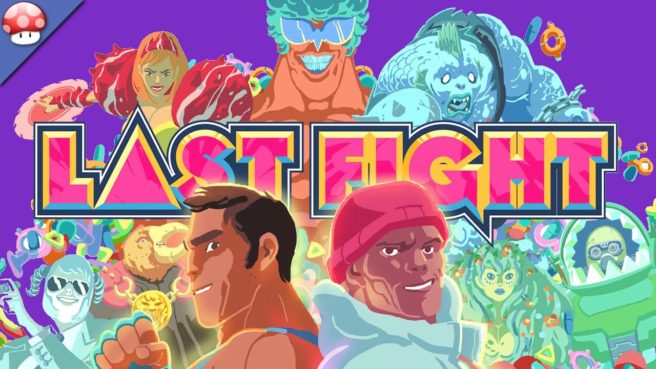 Joindots and Just For Games announced today that Lastfight, an arena brawler game, is coming to Switch. It'll be available on November 22, complete with a physical version in Europe.
Here's an overview of Lastfight, along with a trailer:
Lastfight features local multiplayer for up to 4 players, and a single player story mode. There are 10 unique characters with signature moves and fighting styles to choose from, 8 stages featuring varied geography for players to navigate, games modes with wildly different playstyles and objectives and tons of different boosts and environmental weapons for players to use against each other. Lastfight features great variety, tons of personality and a chaotic style of play that is perfect for an evening's gaming session with friends.

Each level has its own items to throw at your opponents!

Could you resist to the call of ANITRANS to win?

Lastfight's features:

• Inspired by the french comic book Lastman written by Bastien Vivès and Galak and illustrated by Bastien Vivès & Michael Sanlaville.

• "Free for All" mode – A hectic One-Versus-All mode where the last to survive will be declared the victor.

• "Ranked (Offline)" mode – In this mode players battle offline opponents to earn points and fight their way up the ladder.

• "Pinball" mode – Attacks won't do damage. In Pinball the only way to defeat enemies is by launching pinballs at them.
Source: Just For Games PR
Leave a Reply