Later Alligator announced for Switch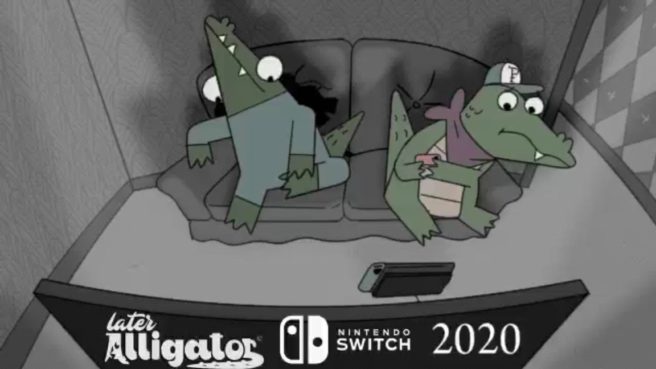 The well-received point-and-click mystery adventure title Later Alligator has been confirmed for Switch. On social media, publisher SmallBu shared the news.
Here's an overview of Later Alligator, along with a trailer:
Later Alligator tells the story of Pat the alligator, a (mostly) harmless and (probably) innocent reptile at the center of a conspiracy that could bring down the biggest, scariest family in Alligator New York City: his own! Explore the city, meet the Family, and try to save Pat before the clock runs out.

Alligator New York City comes to life with the classic hand drawn animation style of SmallBu Animation, featuring densely animated areas to explore, 30 goofy minigames, and over 100 alligator residents to investigate. With multiple endings and a fully-animated cartoon finale, Later Alligator is a funny urban adventure you can play again and again.

Classic 2D animation from an award winning studio
Over 100 alligators and at least 3 ghosts
Funny and family friendly, perfect for all ages
30 joke-filled minigames and challenges
Multiple endings and a secret surprise
Original soundtrack by 2 Mello
Later Alligator launches on Switch later in 2020.
Leave a Reply