Latest on Rune Factory 4 Special and Rune Factory 5 to be shared during imminent live stream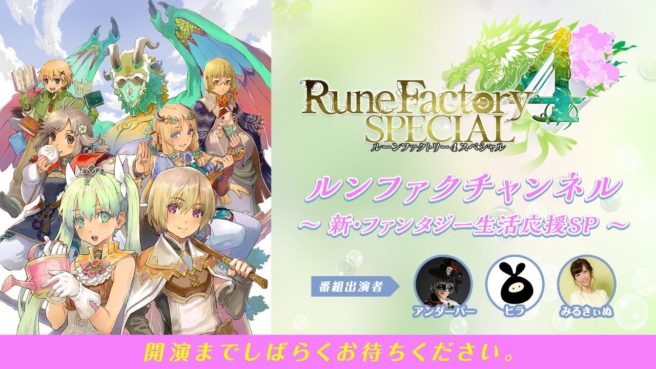 Marvelous has announced a live stream for the Rune Factory series that will be held very soon. Along with showcasing gameplay from Rune Factory 4 Special, the latest information on Rune Factory 5 will be provided.
The stream should go live on April 4 at the following times:
– 4 AM PT
– 7 AM ET
– 12 PM in the UK
– 1 PM in Europe
You can watch the stream as it happens below.
Leave a Reply