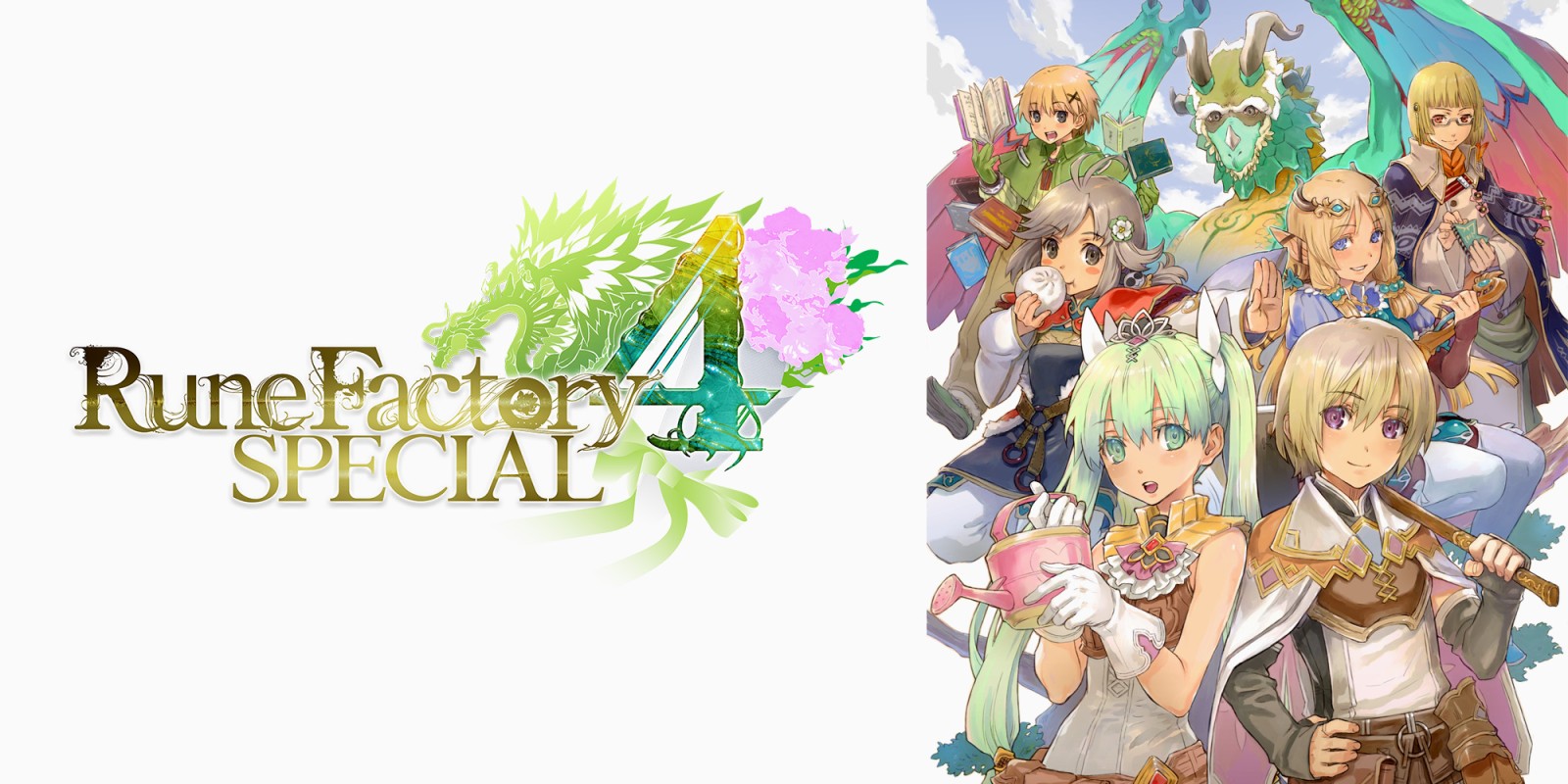 XSEED Games and Marvelous today announced the western release date for Rune Factory 4 Special. It'll be out on February 25 in North America, and February 28 in Europe and Australia.
Rune Factory 4 Special can be pre-loaded from the eShop starting today. By pre-purchasing the game, you'll receive access to the exclusive Swimsuit Day DLC. The DLC is also included with the physical Archival Edition.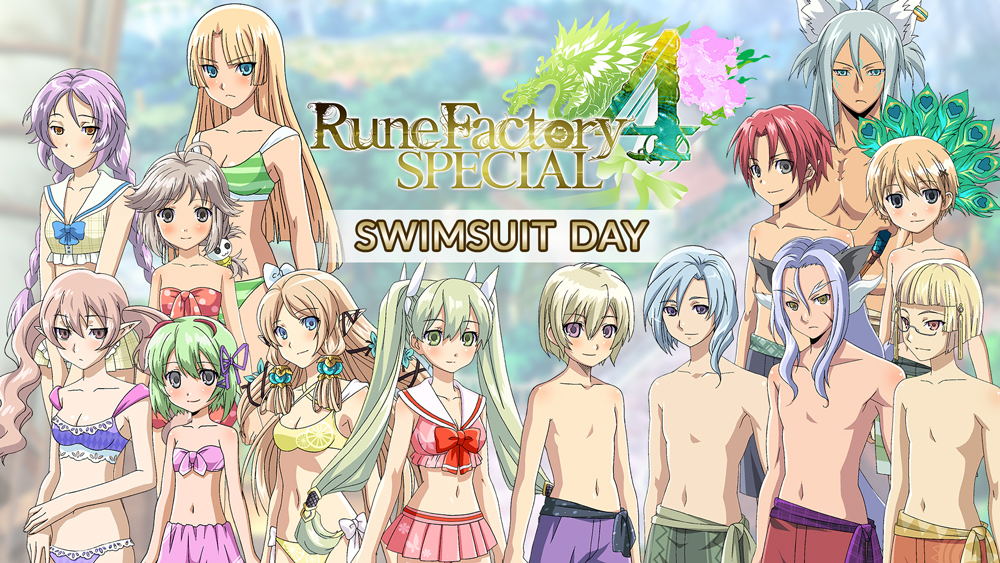 At launch, players will be able to get their hands on "Another Episode" DLC, which adds illustrated stories for all twelve marriage candidates in both English and Japanese. It'll be free until March 26. After that, look for it to cost $4.99 / £4.49 / €4.99 / $7.50 AUD.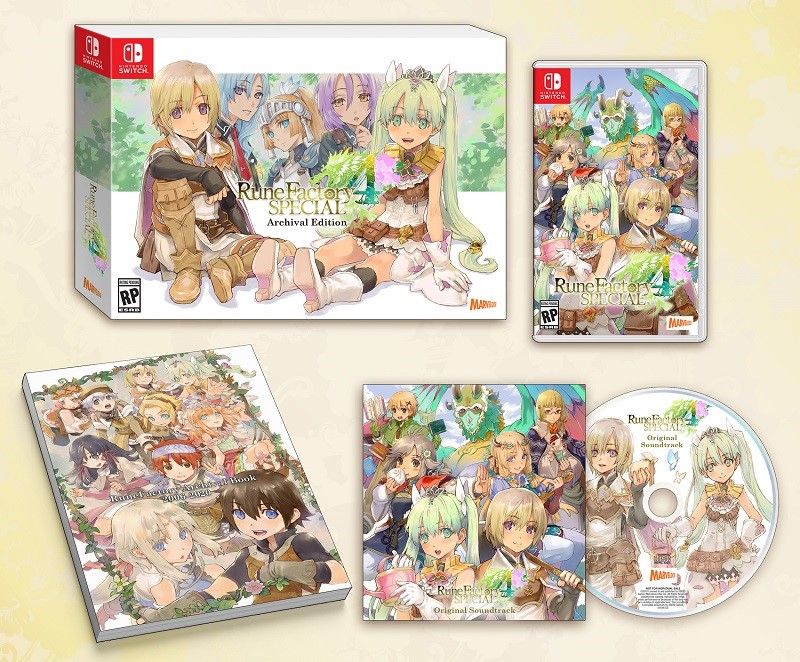 Amazon has opened pre-orders for the Rune Factory 4 Special – Archival Edition, which was announced earlier this week. You can reserve it here.
Rune Factory 4 Special – Archival Edition includes some extra goodies in addition to the game. You'll receive a 160-page art book featuring artwork from all previous entries in the series, an original soundtrack CD consisting of 36 tracks, and 'Swimsuit Day' DlC that adds an option to have characters appear in their swimsuits.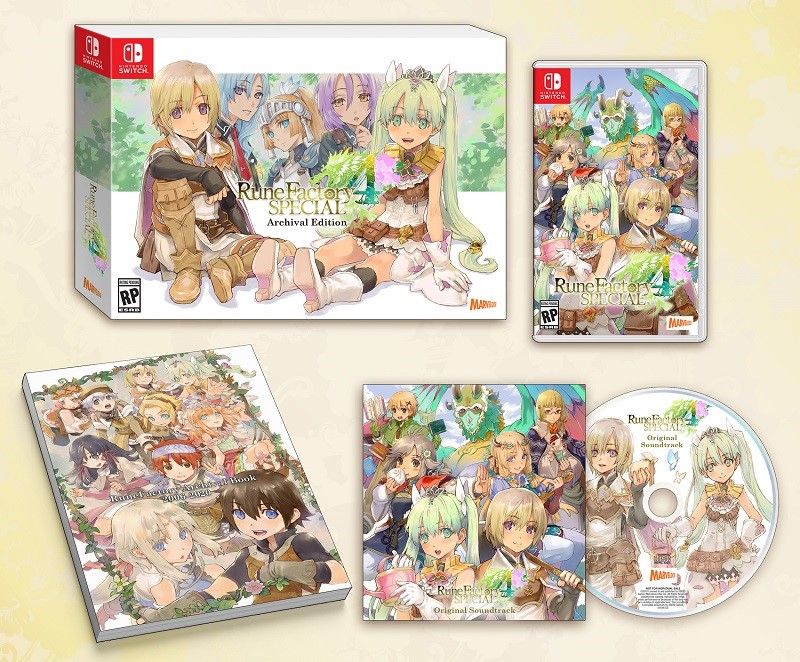 XSEED Games and Marvelous have unveiled the Rune Factory 4 Special "Archival Edition", which will be released in both North America and Europe. The package, which includes the game and extra goodies, will go for $59.99.
Here's an overview as to what's featured in the Rune Factory 4 Special "Archival Edition":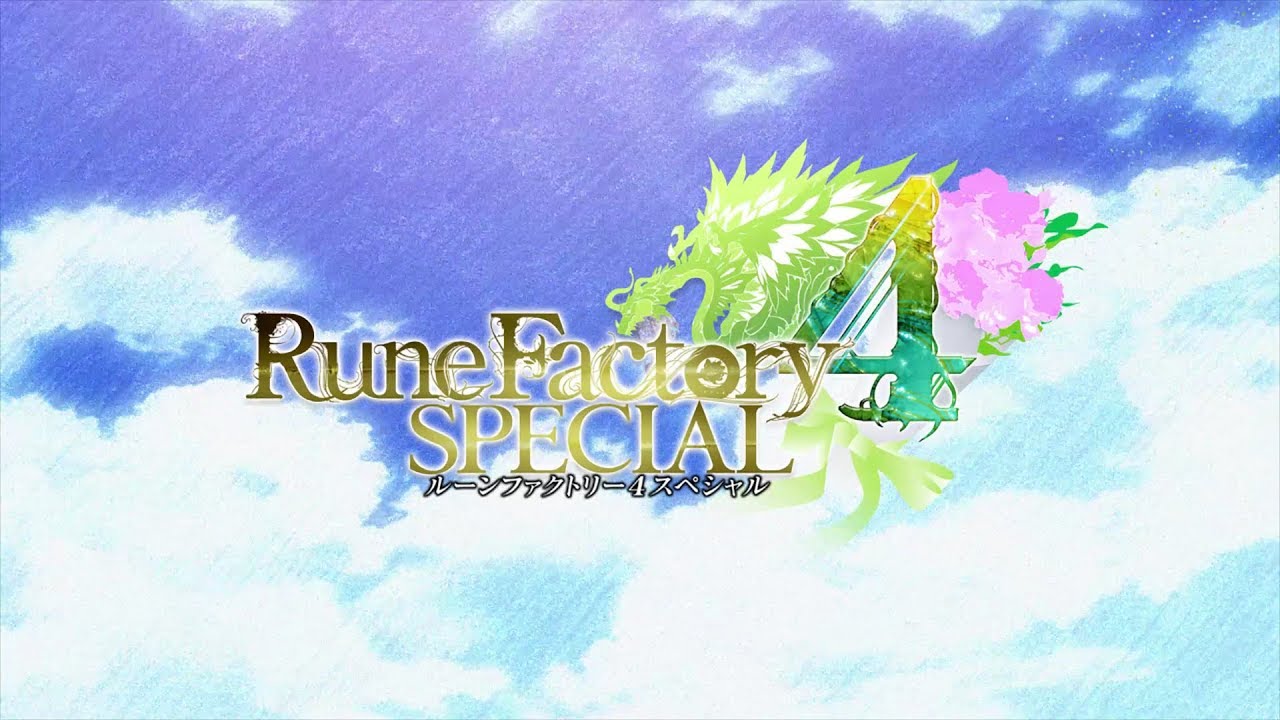 Marvelous revealed today several titles they'll be publishing in Europe over the next couple of months. We knew that most of these would be coming West in some form, but we now have concrete details and an official confirmation. The games in question are Rune Factory 4 Special, BurgerTime Party!, Sakuna: Of Rice and Ruin, and Heroland. The full press release from Marvelous is below, which also includes some new trailers:
Rune Factory 4 Special (Nintendo Switch – RPG Simulation)

Experience the world-famous fantasy farming adventure like never before, with gorgeous HD graphics in fully remastered form.

The joys of growing crops, catching fish, and raising monsters await players old and new, while seasoned explorers will be delighted to discover an updated opening movie. Other farm-fresh features include Newlywed mode, which introduces special episodes about living a married life and new in-game cutscenes.

Additionally, the game features an even higher difficulty mode for expert players to take on a challenge that's truly worthy of their skills.

Developed by Marvelous Inc and published in Europe by Marvelous Europe Limited, Rune Factory 4 Special is in development for release this Winter for Nintendo Switch.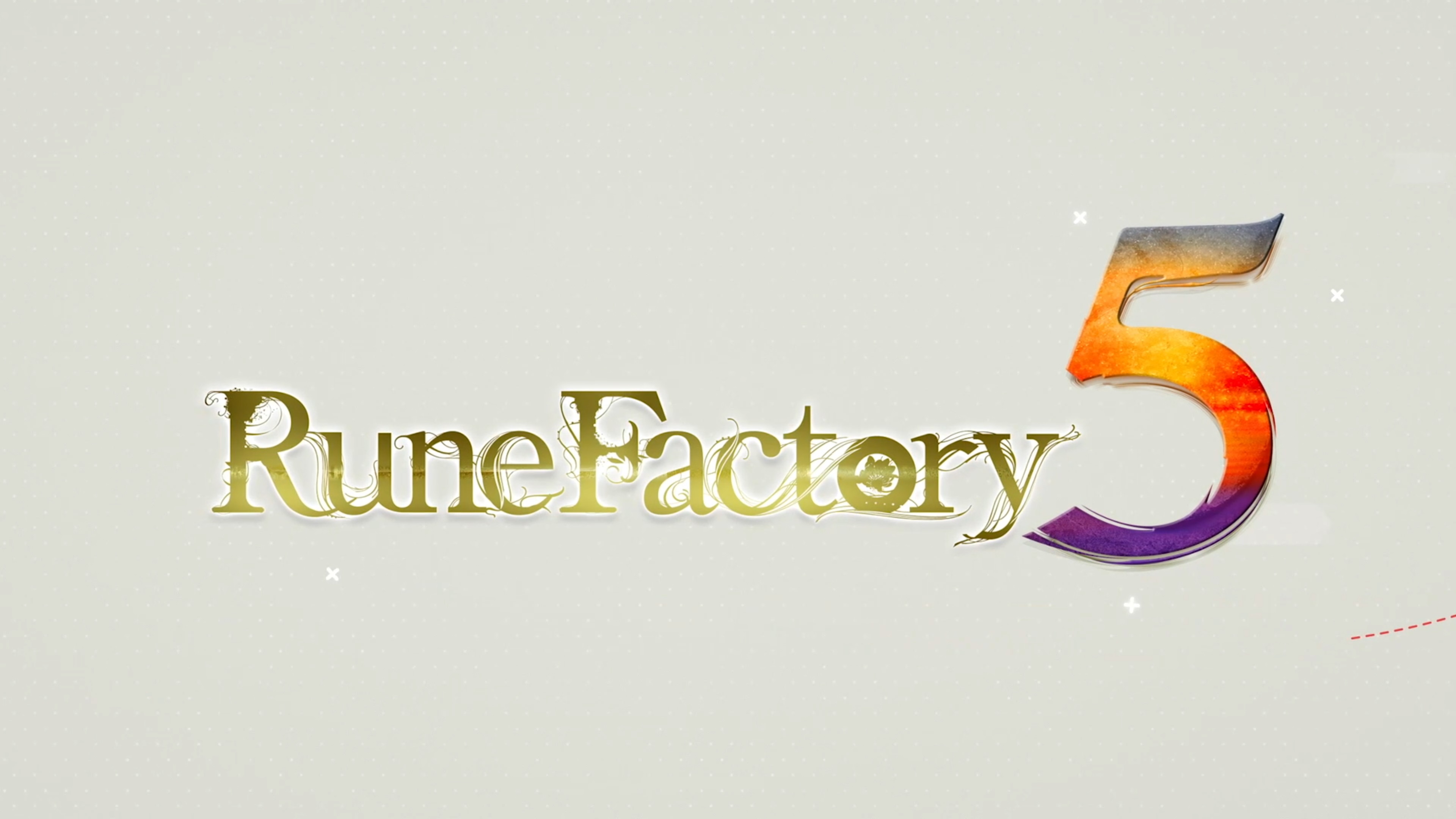 Marvelous has announced that the next Rune Factory 4 Special live stream is taking place on July 25. It'll kick off at 4 AM PT / 7 AM ET / 12 PM in the UK / 1 PM in Europe. Aside from regulars like Shiro Maekawa, a "secret" will be attending.
Expect the latest news and footage during this week's stream. We'll also be getting an update on Rune Factory 5.
Here's where you'll be able to watch the stream: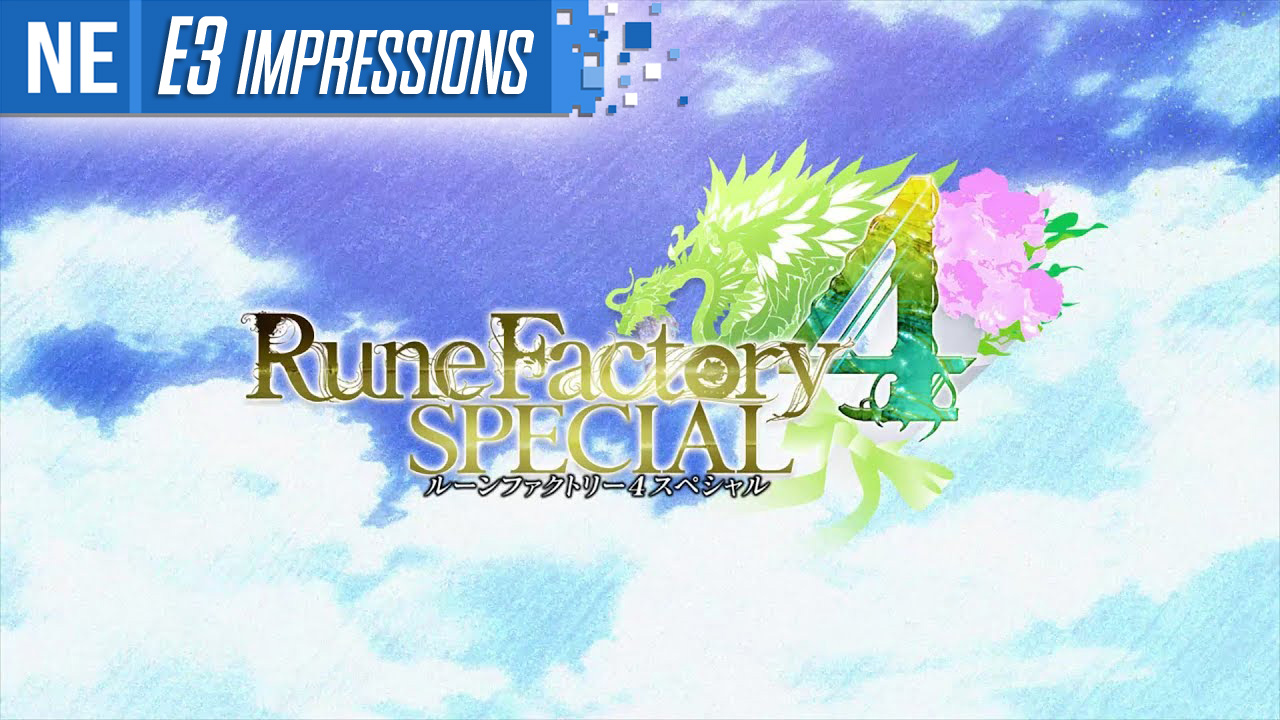 At E3 2019, XSEED kindly invited us to their booth for a behind-closed-doors interview and several gameplay demos for all of their upcoming Switch releases. In part eight of this series, I'll be taking a look at Rune Factory 4 Special and how the upgraded port stacks up on Nintendo Switch.
You can hear me chatting about all things gaming (and more) on our weekly Nintendo Everything Podcast, available on iTunes, Spotify, and many other platforms.
For detailed impressions of Rune Factory 4 Special, check below the break.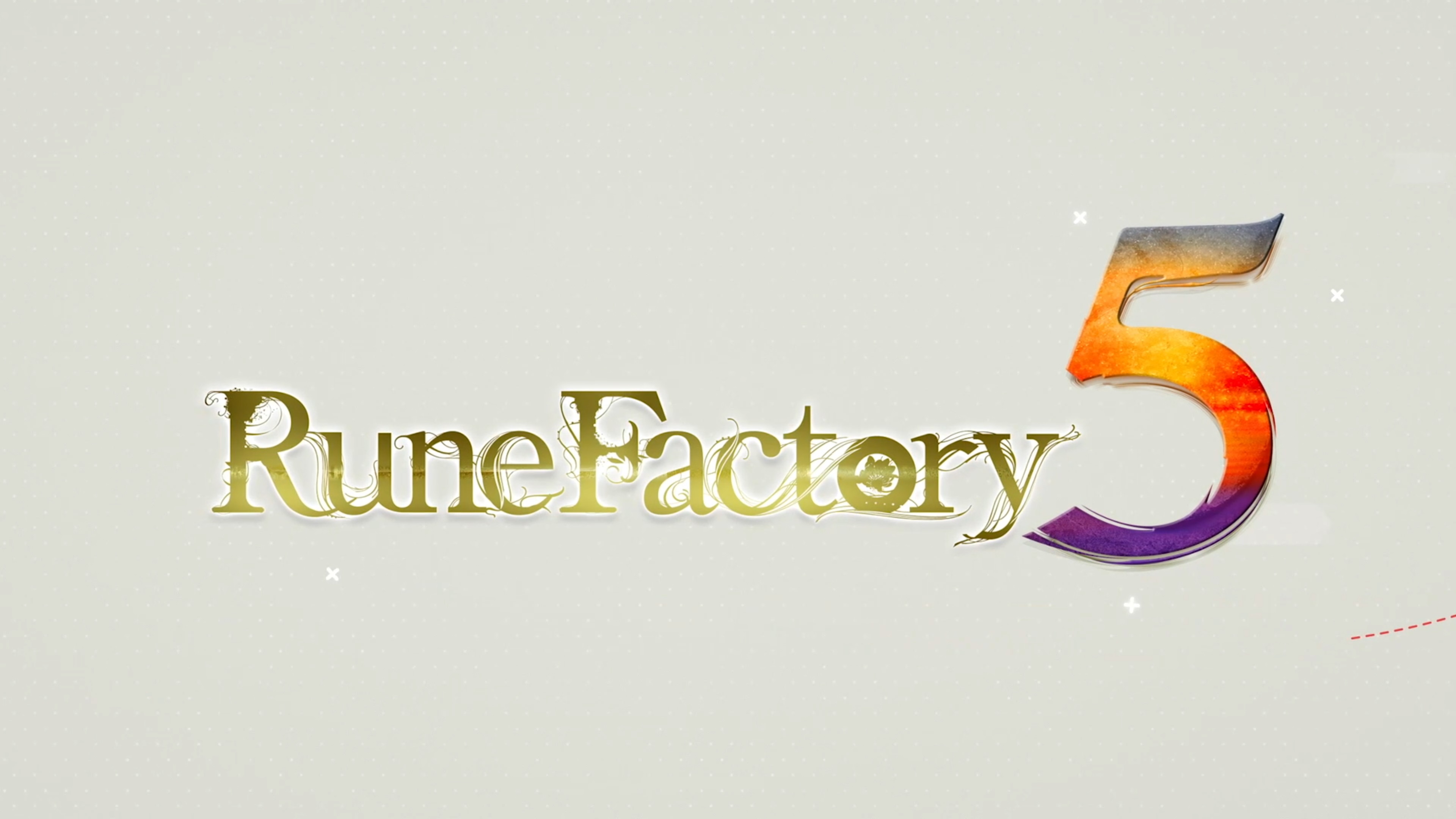 Marvelous held its latest live stream for Rune Factory 4 Special today. Aside from showing the latest footage, details were provided on the Another Episode mode.
Here's the full rundown: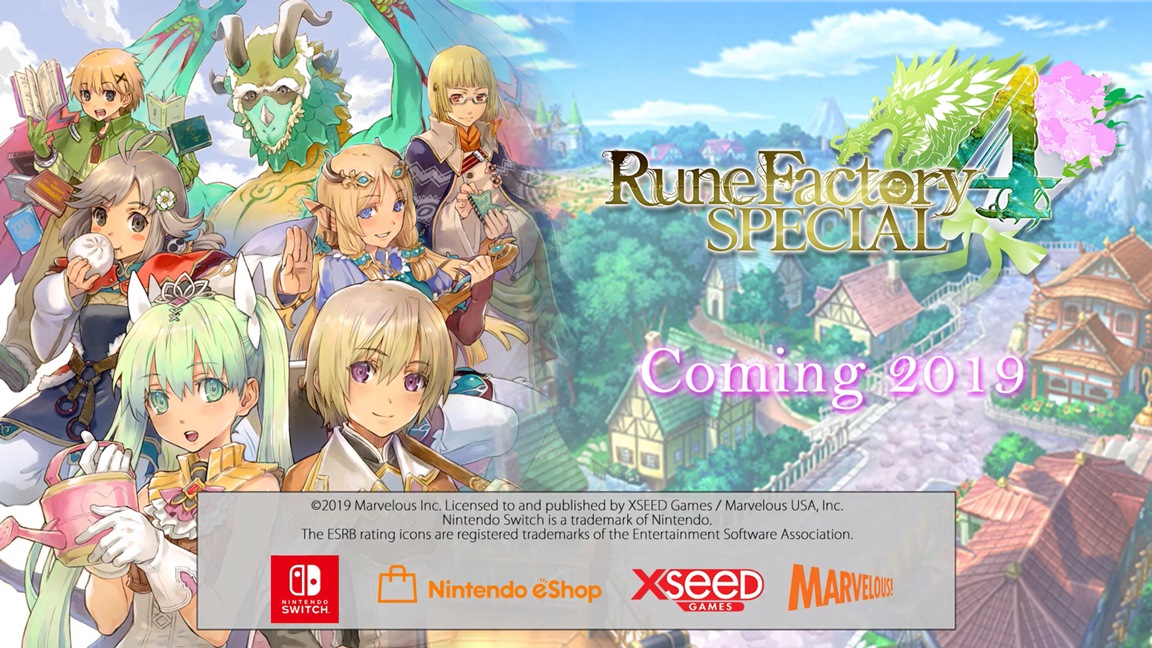 Marvelous has confirmed that it will host another Rune Factory 4 Special live stream this week. The streamers Underbar, Hira and Milkiene, and producer Maekawa will all be appearing, along with Ventuswill's seiyuu Satomi Akesaka as a guest. Fans can look forward to a focus on the game's battle system and how it combines a weapons system with a magic system.
The live stream will be held on June 26 at the following times: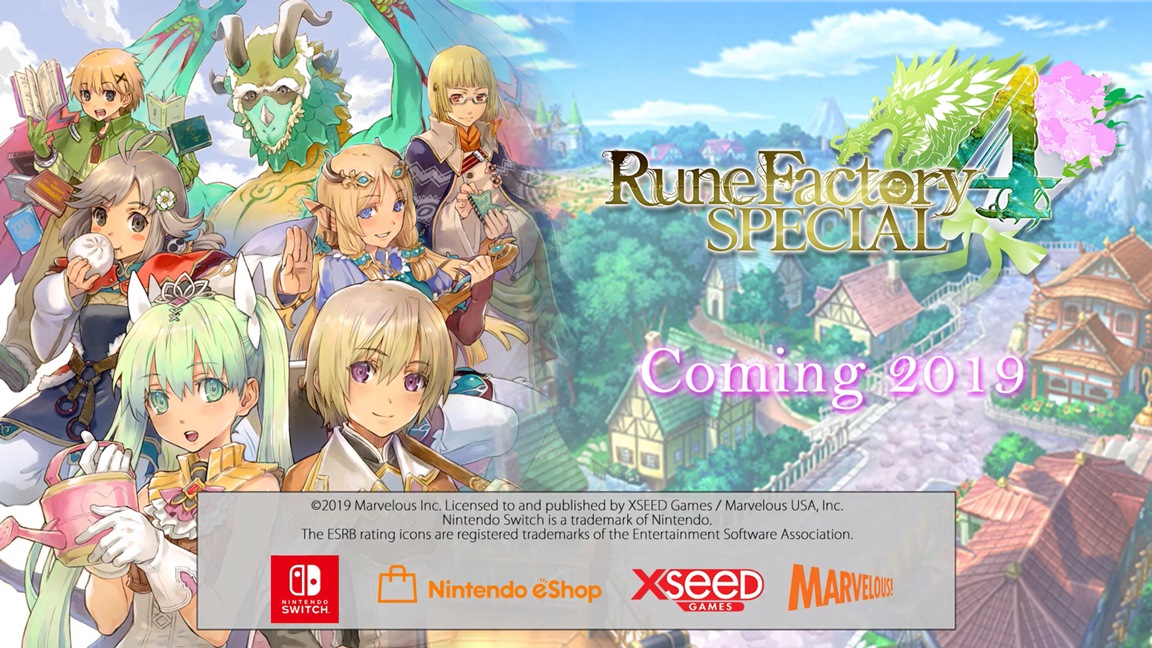 XSEED Games has gone live with an E3 2019 trailer for Rune Factory 4 Special. Get a look at the video below.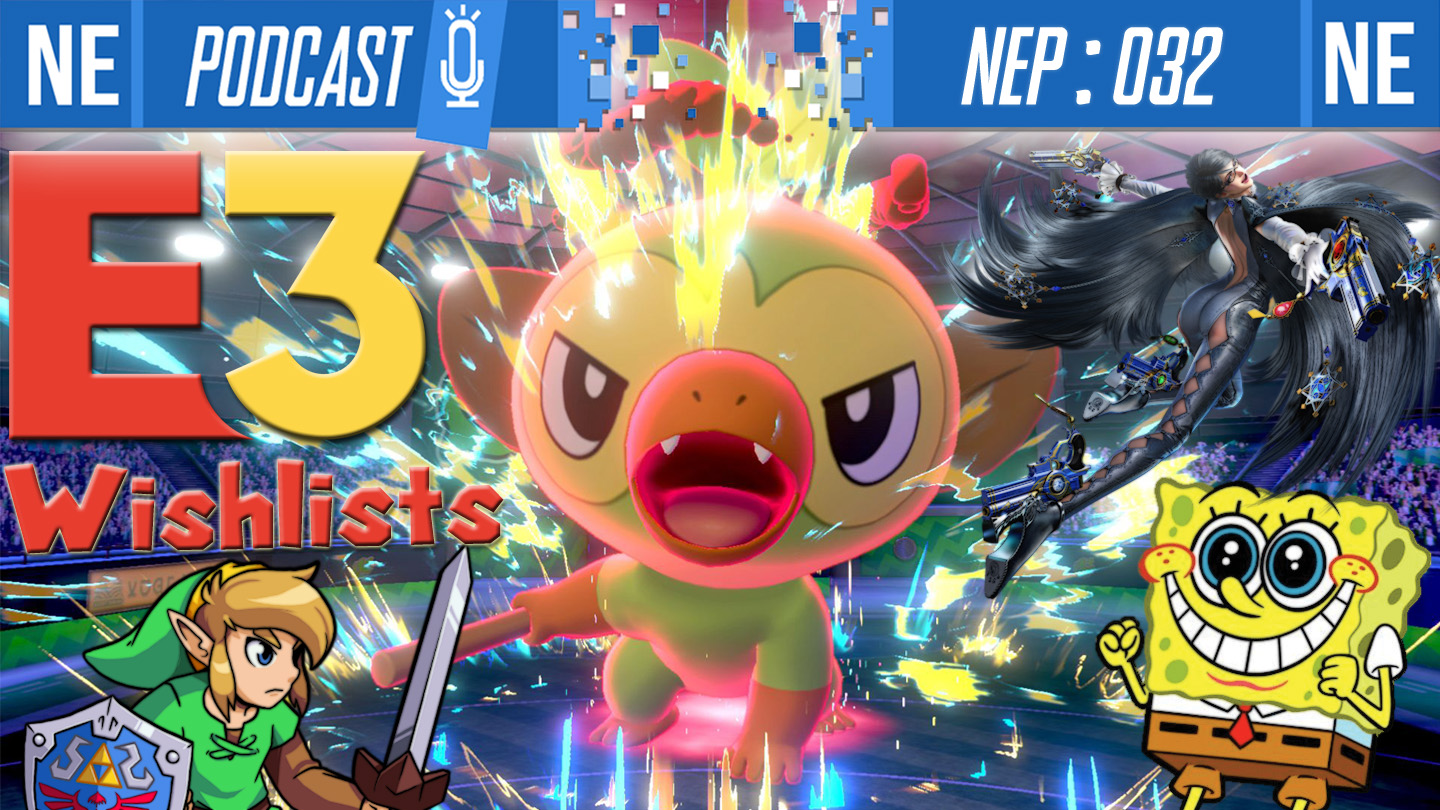 Hello my beautiful Sobbles, Grookeys and Scorbunnies! More bonus time on NEP with another double length episode! E3 got us lit up, so we talk about the recent game leaks and announcements all over the place. Particularly, we dive real deep on the Pokemon Sword and Shield details we got from the Direct. The tea is particularly good this week.
Following that, we have a fun chat about E3 wishlists, both realistic and idealistic, and then answer some awesome listener mail we got this week. You all really pulled through on this one!
To celebrate E3, we're doing double content all month long… probably! We hope you're enjoying! The best way to support our show is to recommend the podcast to others, and rate us 5 stars on iTunes!
Thank you so much for listening!