Let's Play! Oink Games update out next week, adds "This Face, That Face"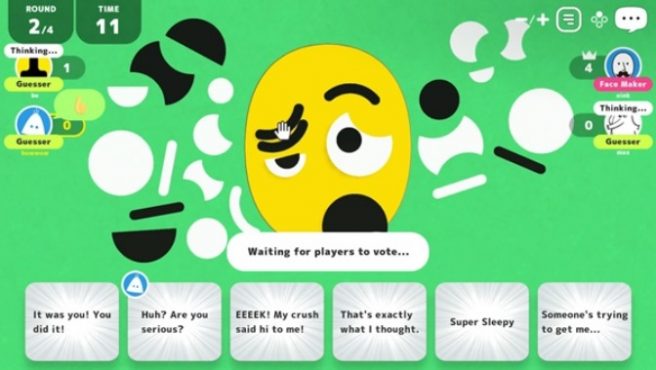 Oink Games has announced that a new update will be made available for Let's Play! Oink Games on March 17, with "This Face, That Face" being added. Improvements to the matching system have also been implemented – now if a room has empty player slots, you can enter a room mid-game and wait to join while spectating.
As for "This Face, That Face", here's a bunch of information about how it works:
"This Face, That Face?" is an expression-making, quiz board game recommended for both families and friends. It's sure to make you laugh. This title is a digital recreation of Oink Games' board game, "Mr. Face." The player in charge of making the face checks the phrase on the subject card, then crafts an expression with the provided parts. The other players guess which line the face represents, and if they guess right, they score points, along with the face-maker. The game engages both the face-making player trying to convey an expression, and the players trying to guess the phrase to the face. Both roles are fun to take on in this creative quiz game.

● "This Face, That Face?"

Number of players: 3 to 8
Supported play modes: Share A Switch, Online Play*, Local Play*
*For these modes, there must be enough consoles and software copies for each player.
Oink Games has noted that more games will be added to Let's Play! Oink Games in the future.
Source: Oink Games PR
Leave a Reply