Letters: A Written Adventure gameplay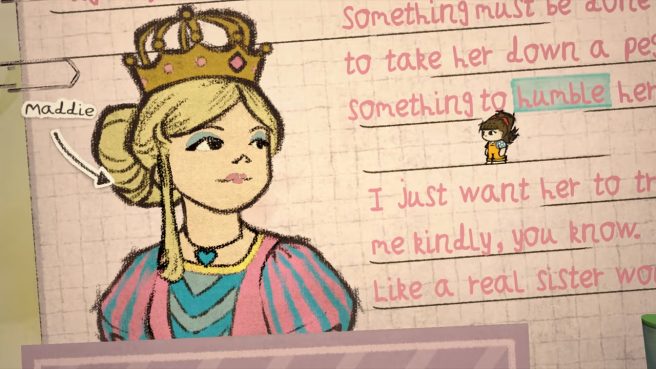 The puzzle title Letters: A Written Adventure landed on Switch this week, and a new gameplay video has now come in. If you have interest in the game, you may want to check out the latest footage.
Here's some information about Letters: A Written Adventure:
Letters is a cozy, often funny, sometimes sad game about friendship, courage and the power of words.
You journey back to the 90s and 2000s to follow the story of Sarah, moving through her beautifully hand-drawn letters and nostalgic pixel worlds.

Help her navigate all the ups and downs of growing up and decide what kind of person she'll become.
Use words to solve riddles and explore Sarah's colorful world full of wacky characters, relatable stories and bad puns.

Key Features
– comfy, playful & casual game that focuses on narration and having fun with words
– relatable coming of age story, inspired by real-life
– clever riddles that you can solve with the power of words
– beautifully hand-drawn visuals & pixel art evolving with Sarah's age
– branching storyline where you can discover new possibilities with every playthrough
– good for practicing English skills in a fun way
The new gameplay for Letters: A Written Adventure can be found below.
Letters: A Written Adventure is now available on the Switch eShop. Note that English is its only supported language.
You can visit the official site here.
Leave a Reply