Liar Princess and the Blind Prince teaser site open, game overview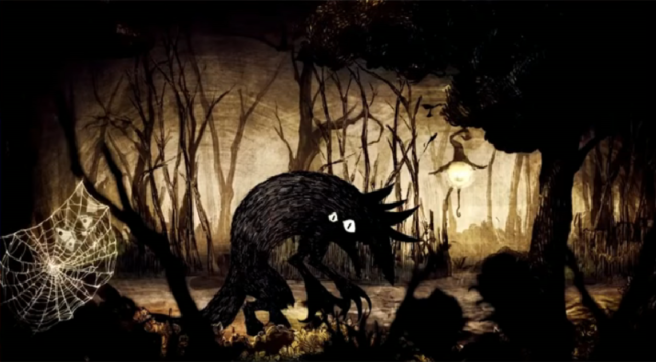 Nippon Ichi has opened the teaser site for Liar Princess and the Blind Prince, which was announced last week. You can access it here.
Amazon Japan also provides an official overview with details. Gematsu translates it as follows:
About

Liar Princess and the Blind Prince is an action adventure game where a monster and young prince take on the lead role. The player controls a wolf monster who gained the ability to transform into a princess. While making proper use of the monster's wolf and princess forms, and sometimes cooperating with the prince, head for the witch's house in the depths of the forest. It is a game in which you can enjoy a dramatic story born from puzzle-solving action set in a strange forest, beautiful picture book-like visuals, and the communication between monster and man.

A Tender Story that Interweaves Monster and Man

In Liar Princess and the Blind Prince, you can enjoy a dramatic and tender story that interweaves monster and man. Whether its visuals that appear to be a fusion of a game and picture book, event scenes recited by voice actors, or page-turning production, Liar Princess and the Blind Prince comes up with ways to make you feel like you are reading a story at every turn.

Warm, Analogue-Tone Graphics

One of the characteristics of this game is its pen-drawn analogue-tone graphics. Many of the elements that make up the screen, including characters, stages, and the UI, are hand-drawn by designers. During action parts, you can enjoy shadows expressed through cross-hatching, multiple scrolling for a better sense of the forest's depth, soft light textures, and more. During story parts, you can enjoy illustrations depicted in analogue.

Solve Puzzles and Head for the Witch's House in the Depths of the Forest

Liar Princess and the Blind Prince is a stage clear-type action game. Players will use the abilities of the monster, who has strong legs and sharp claws, and princess, who has a small body and is good with her hands, to solve puzzles and guide the NPC prince while aiming for the goal.
Leave a Reply