Liberated launches on Switch in June, new trailer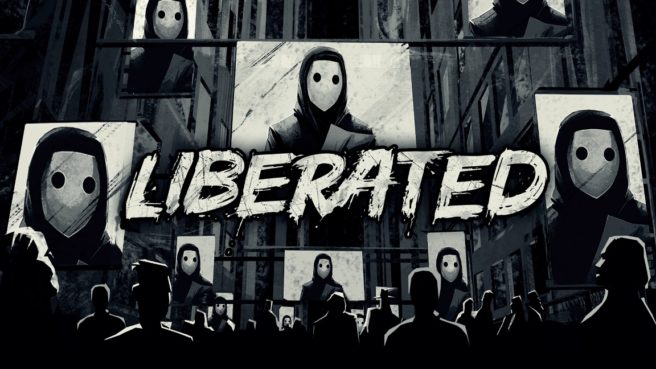 Publisher Walkabout Games and developer Atomic Wolf have announced that Liberated, the hand-drawn comic adventure shooter, is coming to Switch next month. The title is slated for June 2 as an eShop download.
Join the revolution and fight the system in this hand-drawn comic adventure shooter. Anytime and anywhere on Nintendo Switch.

Welcome to a brave new world. Undeniable truth and personal freedoms are dying. The revolution is near. Rise in the bloodstained struggle for a land of the free.

Forget everything you know about comics. Immerse yourself in a dark, rain-soaked city. Use your wits, hack the system, sneak, and solve puzzles. And when the hell breaks loose, dispense picturesque headshots for great justice. Let the stunning hand-drawn art and action unite on the pages of this noir cyberpunk story.

You are watched every minute of every hour of every day.
Accept it. Or start a fire.

What is Liberated?
– Side-scrolling action – Intense adventure brimming with gunfights, stealth, puzzles, and platforming action.
– Cyberpunk Near-future – Social networks, facial recognition, fake news, citizen credit systems. A familiar world in which technology empowers control over the people.
– Order & Revolution – A story of authoritarianism—how it is born in a democracy and consumes it. Liberated men and women rise against the new world order, but at what cost?
– Multiple Perspectives – A dramatic story told through unique points of view. Play as individuals locked in a clash of ideals. This is not a simple tale of good versus evil, and you must witness what transpires from many points of view to parse the truth.
Pricing for Liberated is set at $19.99.
Leave a Reply