Light Fall – Lost Worlds Edition update out now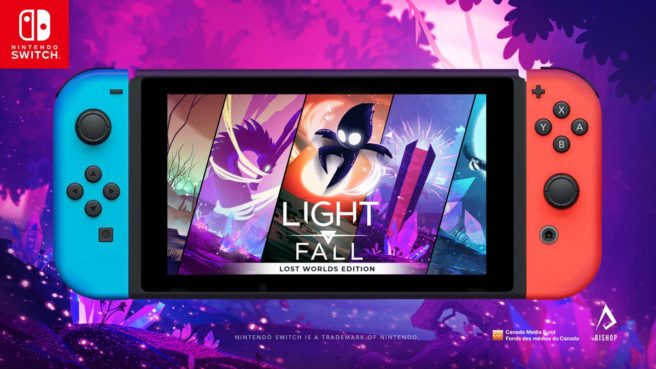 Bishop Games is now distributing a new Lost Worlds Edition update for Light Fall. It adds secret levels to be unlocked in every Act of the game (which can be found in the Speedrun Mode), quality of life improvements, and a new Speedrun season.
Below are the full patch notes:
Added new levels for the Lost Worlds Edition, available in the Speedrun Mode.
Added corresponding leaderboards in Speedrun Mode for the new levels.
Hard Difficulty has been revamped and several checkpoints have been added.
Dying in Speedrun / Hard Difficulty now works the same as in Normal Difficulty. The level is not fully reset anymore.
A new Speedrun Season has started (Season 3).
Added a new "Restart Full Speedrun" button in Speedrun Marathon.
Fixed a bug that caused Act 2 Slime Shooters' bullets to not count for the "Protect Me" achievement.
Fixed a bug where restarting to last checkpoint immediately after breaking the final generator in Level 4.3 would cause the player to be stuck in the level indefinitely.
Fixed a bug with a camera wall in Level 2.1.
Fixed many collider issues in several Levels.
Changed the Main's Menu image.
Leave a Reply