List of returning Pokemon for Scarlet and Violet DLC seemingly leaked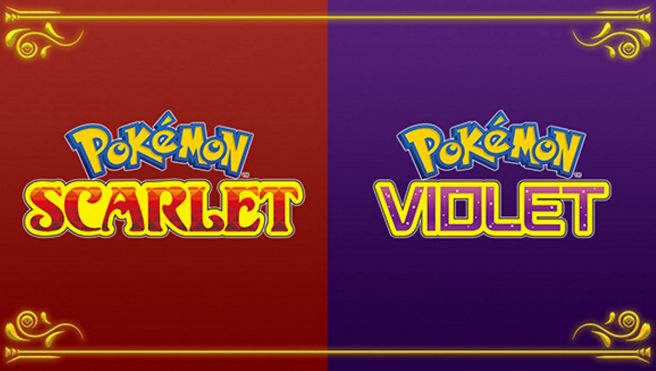 Thanks to a datamine, the near-complete list of returning Pokemon for the upcoming Pokemon Scarlet and Pokemon Violet DLC has apparently been revealed.
Version 1.2.0 dropped for both games today. Twitter user mattyoukhana_ discovered that instead of stubbing them, Game Freak deleted Pokedex entries for a ton of Pokemon. That's what gives us the lineup of returning creatures. Some fans may recall that something similar happened with the DLC for Pokemon Sword and Shield.
Here's the full list:
Bulbasaur
Ivysaur
Venusaur
Charmander
Charmeleon
Charizard
Squirtle
Wartortle
Blastoise
Ekans
Arbok
Sandshrew
Sandslash
Clefairy
Clefable
Vulpix
Ninetales
Oddish
Gloom
Vileplume
Poliwag
Poliwhirl
Poliwrath
Bellsprout
Weepinbell
Victreebel
Tentacool
Tentacruel
Geodude
Graveler
Golem
Doduo
Dodrio
Seel
Dewgong
Exeggcute
Exeggutor
Hitmonlee
Hitmonchan
Koffing
Weezing
Rhyhorn
Rhydon
Horsea
Seadra
Electabuzz
Magmar
Lapras
Porygon
Snorlax
Chikorita
Bayleef
Meganium
Cyndaquil
Quilava
Typhlosion
Totodile
Croconaw
Feraligatr
Sentret
Furret
Hoothoot
Noctowl
Spinarak
Ariados
Chinchou
Lanturn
Cleffa
Bellossom
Politoed
Aipom
Yanma
Wooper
Quagsire
Gligar
Snubbull
Granbull
Slugma
Magcargo
Swinub
Piloswine
Skarmory
Kingdra
Porygon2
Smeargle
Tyrogue
Hitmontop
Elekid
Magby
Treecko
Grovyle
Sceptile
Torchic
Combusken
Blaziken
Mudkip
Marshtomp
Swampert
Poochyena
Mightyena
Lotad
Lombre
Ludicolo
Seedot
Nuzleaf
Shiftry
Nosepass
Plusle
Minun
Volbeat
Illumise
Trapinch
Vibrava
Flygon
Corphish
Crawdaunt
Feebas
Milotic
Duskull
Dusclops
Chimecho
Beldum
Metang
Metagross
Turtwig
Grotle
Torterra
Chimchar
Monferno
Infernape
Piplup
Prinplup
Empoleon
Cranidos
Rampardos
Shieldon
Bastiodon
Ambipom
Chingling
Munchlax
Rhyperior
Electivire
Magmortar
Yanmega
Gliscor
Mamoswine
Porygon-Z
Probopass
Dusknoir
Blitzle
Zebstrika
Drilbur
Excadrill
Timburr
Gurdurr
Conkeldurr
Sewaddle
Swadloon
Leavanny
Cottonee
Whimsicott
Scraggy
Scrafty
Minccino
Cinccino
Solosis
Duosion
Reuniclus
Ducklett
Swanna
Joltik
Galvantula
Litwick
Lampent
Chandelure
Mienfoo
Mienshao
Golett
Golurk
Vullaby
Mandibuzz
Espurr
Meowstic
Inkay
Malamar
Phantump
Trevenant
Rowlet
Dartrix
Decidueye
Litten
Torracat
Incineroar
Popplio
Brionne
Primarina
Pikipek
Trumbeak
Toucannon
Grubbin
Charjabug
Vikavolt
Cutiefly
Ribombee
Dewpider
Araquanid
Comfey
Minior
Jangmo-o
Hakamo-o
Kommo-o
Cramorant
Milcery
Alcremie
Morpeko
Duraludon
Wyrdeer
Kleavor
Ursaluna
Basculegion
Sneasler
Overqwil
Enamorus
The Pokemon Company did say that over 230 Pokemon would be brought back for the DLC. We're very close to that number here, but there are a few missing.
The Pokemon Scarlet and Violet DLC is known as The Hidden Treasures of Area Zero. It will be comprised of The Teal Mask and The Indigo Disk.
Leave a Reply