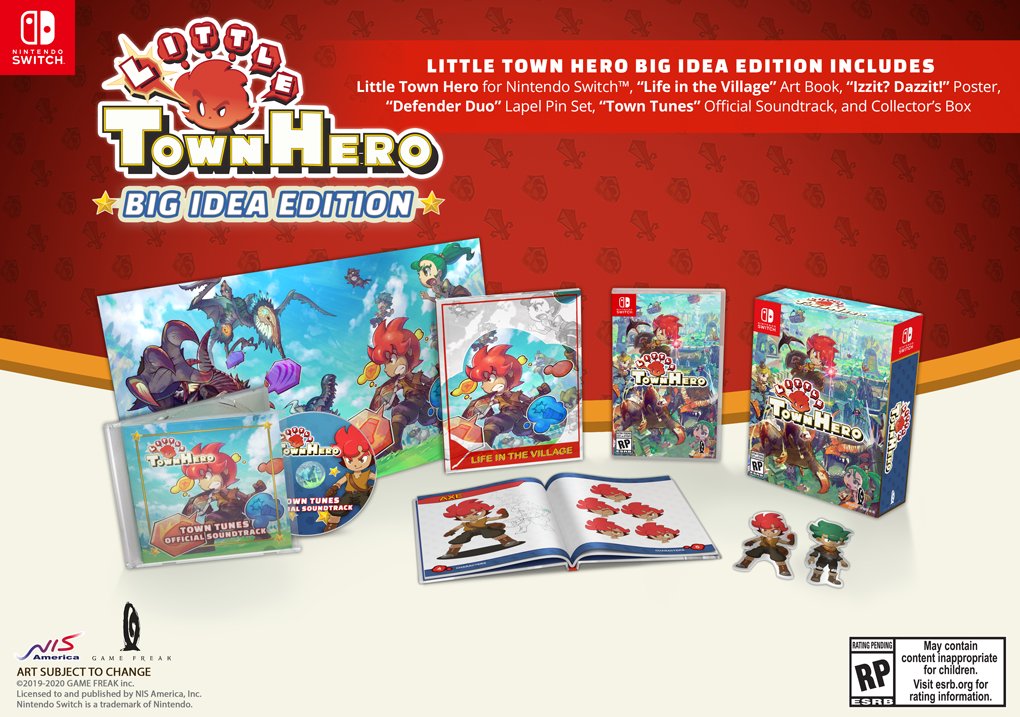 NIS America has announced a special release of Little Town Hero. Called the "Big Idea Edition", the Game Freak title will be offered in physical form with a bunch of goodies.
The package contains: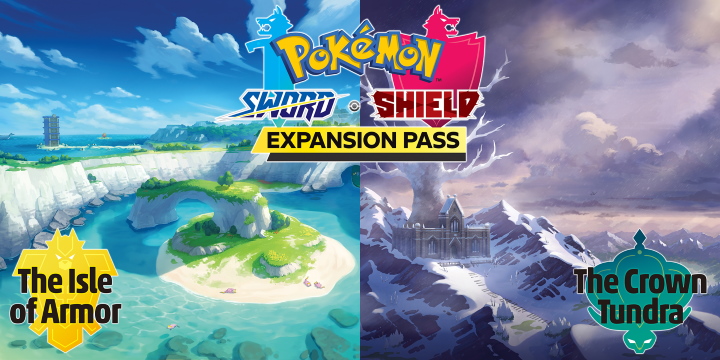 In a recent tweet, Pokemon UK dropped a little bit of lore regarding the upcoming Pokemon Sword and Shield Expansion Pass. The tweet mentioned that the tropical Isle of Armor in the upcoming DLC is inspired from the Isle of Man and the frozen expanse of the Crown Tundra was based on Scotland. The tweet is available to view below.
Trainers, in the #PokemonSwordShield Expansion Pass, you will explore two brand-new areas, the Isle of Armor and the Crown Tundra. Did you know? The Isle of Armor was inspired by the Isle of Man, and the Crown Tundra was inspired by Scotland! pic.twitter.com/Qsbouq7vdZ

— Pokémon UK (@PokemonNewsUK) January 13, 2020
The Expansion Pass for Pokemon Sword and Shield is set to release its first part in June 2020.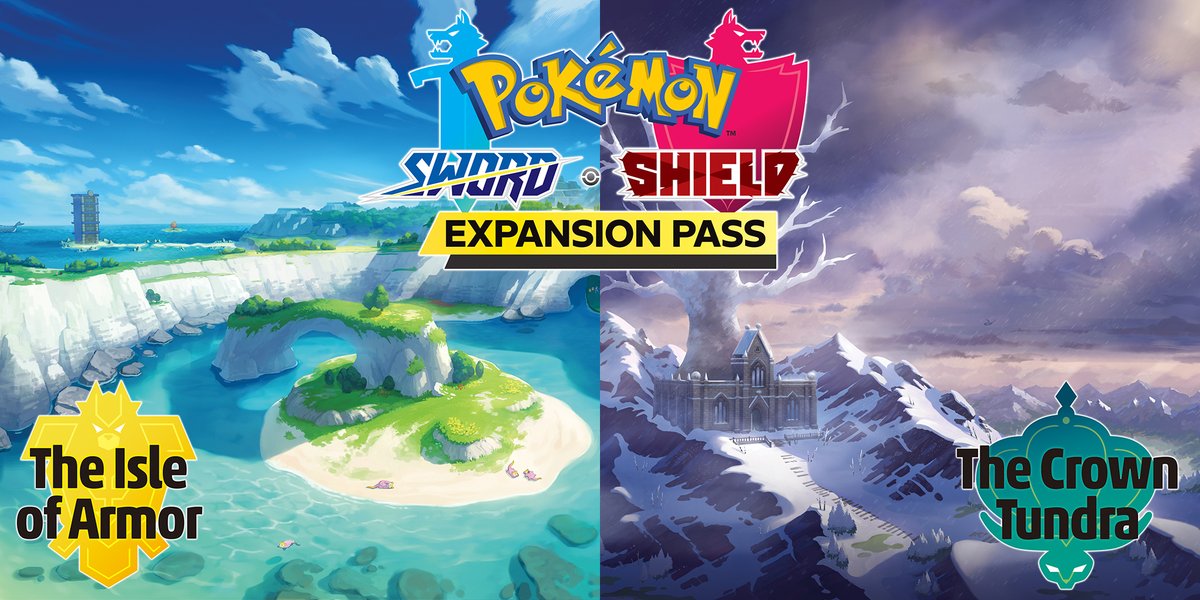 As part of the Pokemon Sword and Shield Expansion Pass, a ton of Pokemon will be added to the Switch titles. Returning creatures, brand new ones, and even some new forms are set to appear.
Today's Pokemon Direct gave us a look at a bunch of different Pokemon that fans can expect from the Expansion Pass. Continue on below for the current list as it stands now – many more will be confirmed in the future.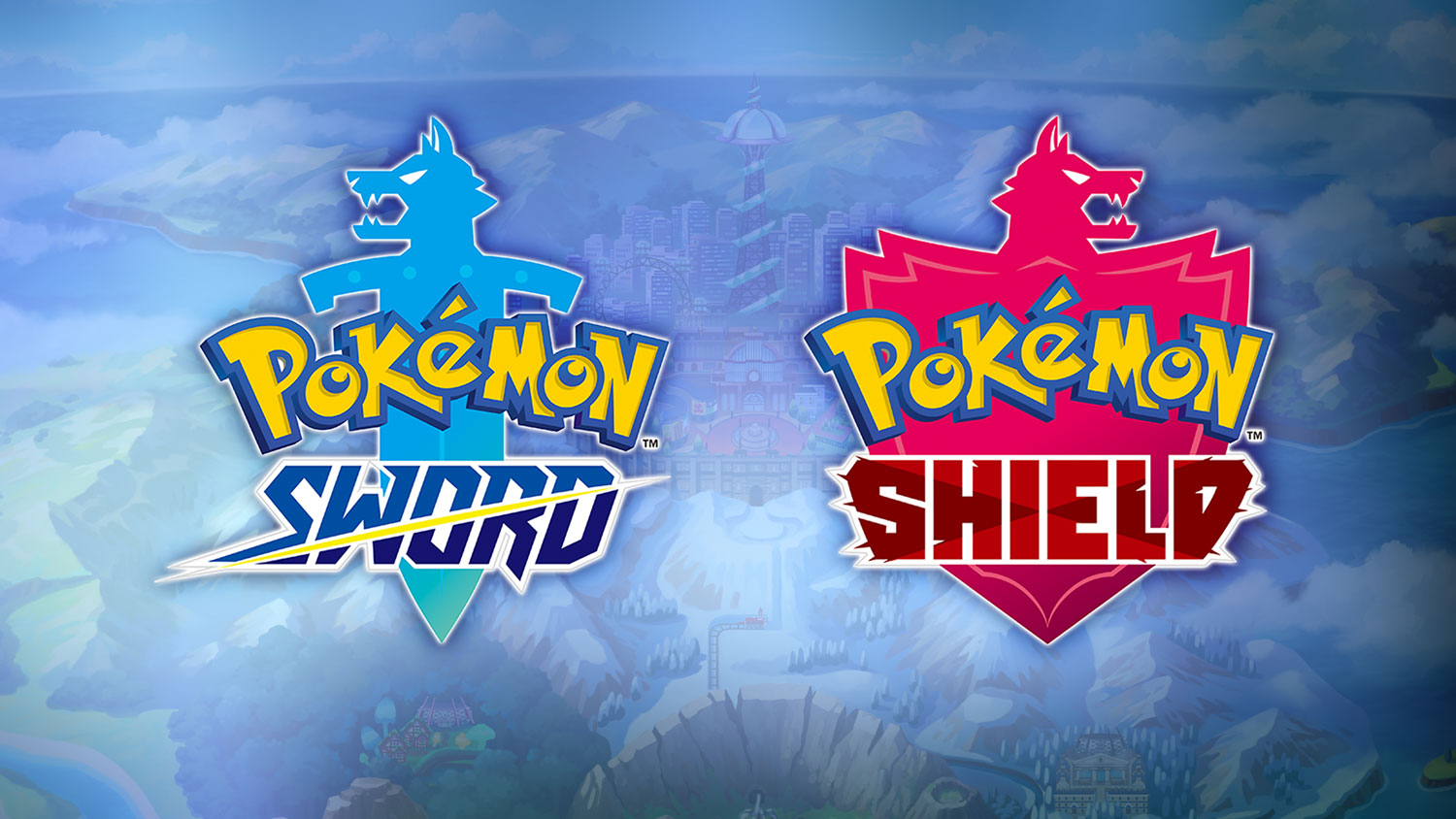 A new code has been released for Pokemon Sword/Shield players to redeem through Mystery Gift. By entering code AREAS1LVESTRE, you'll receive ten Premiere Balls.
The code can be redeemed until February 27.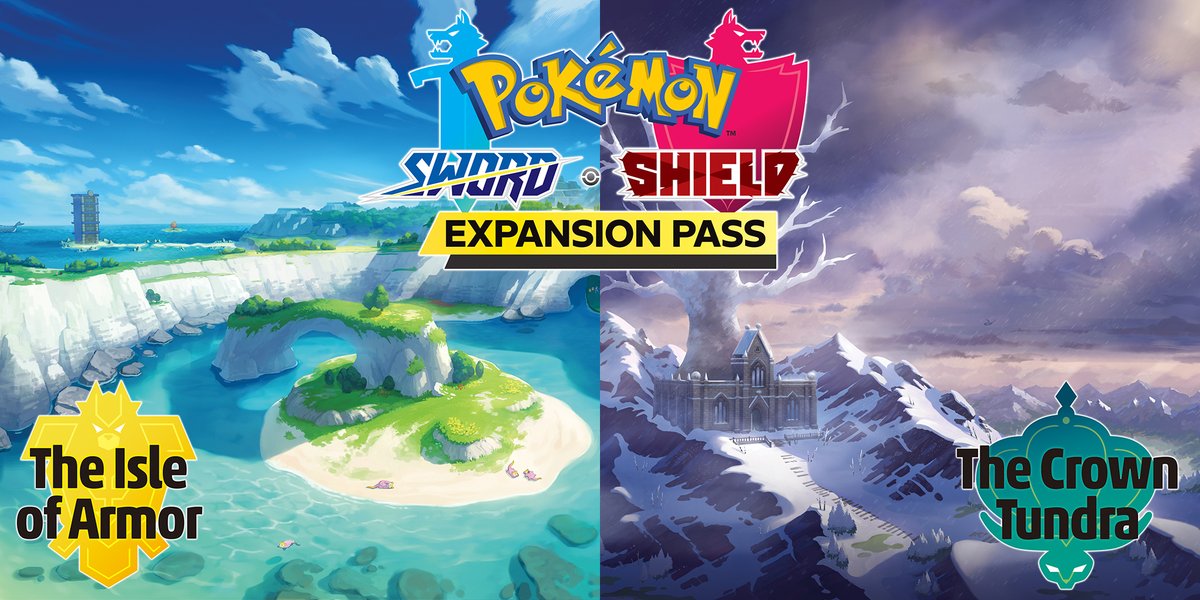 The Pokemon Company has published an official announcement for the Pokemon Sword/Shield Expansion Pass with tons of details. Screenshots and art have been released as well.
Here's the full roundup: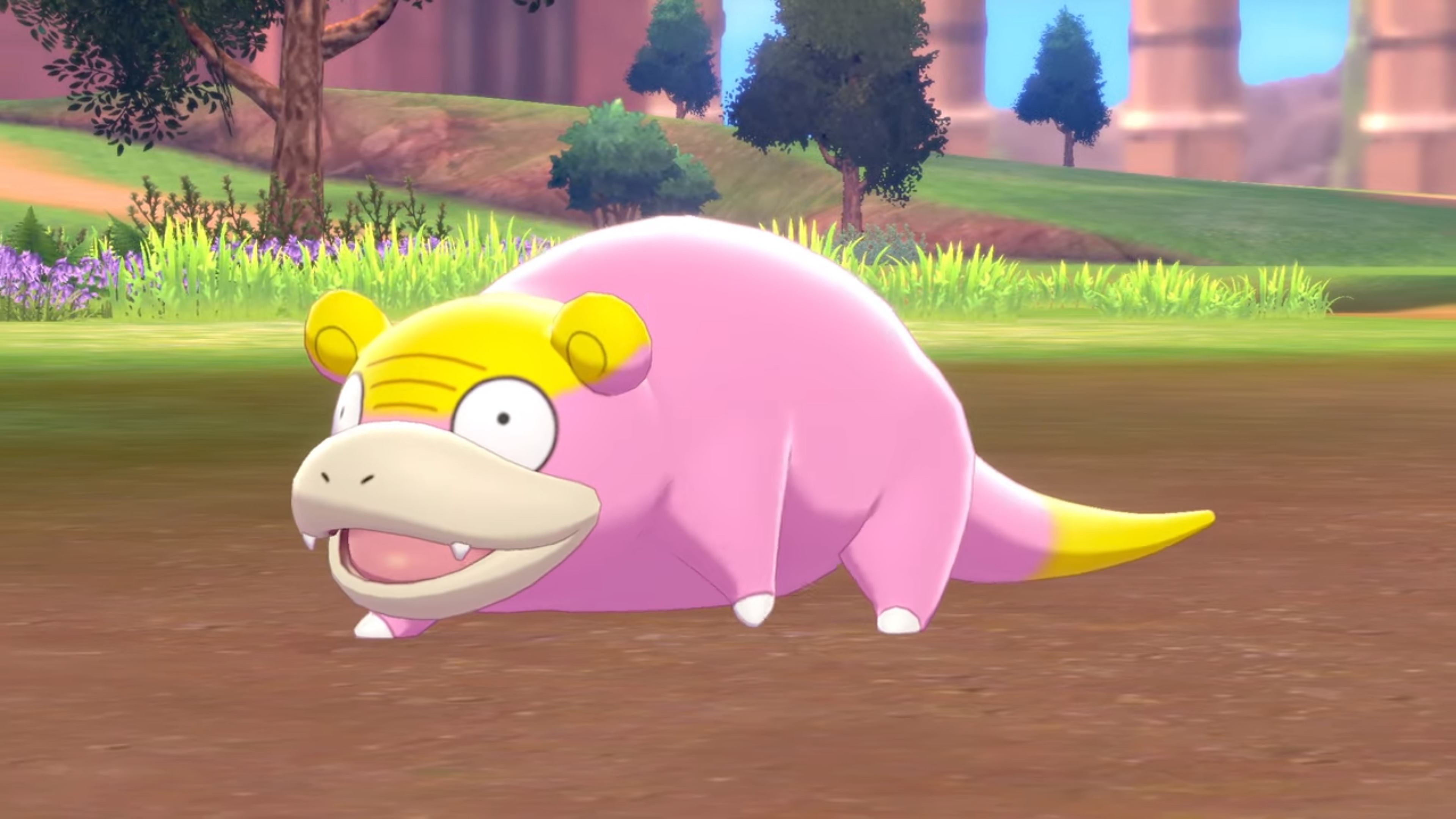 A new update just went live for Pokemon Sword and Pokemon Shield. All players can access version 1.1.0.
After installing the update, you'll be able to encounter a Galarian Slowpoke that's wandered in from the Isle of Armor. You can catch the Pokemon, and it can evolve into Galarian Slowbro if you use an item found on the Isle of Armor or Galarian Slowking if you use an item found in the Crown Tundra.
Be sure to visit Wedgehurst Station so that you can have your short at capturing Slowpoke.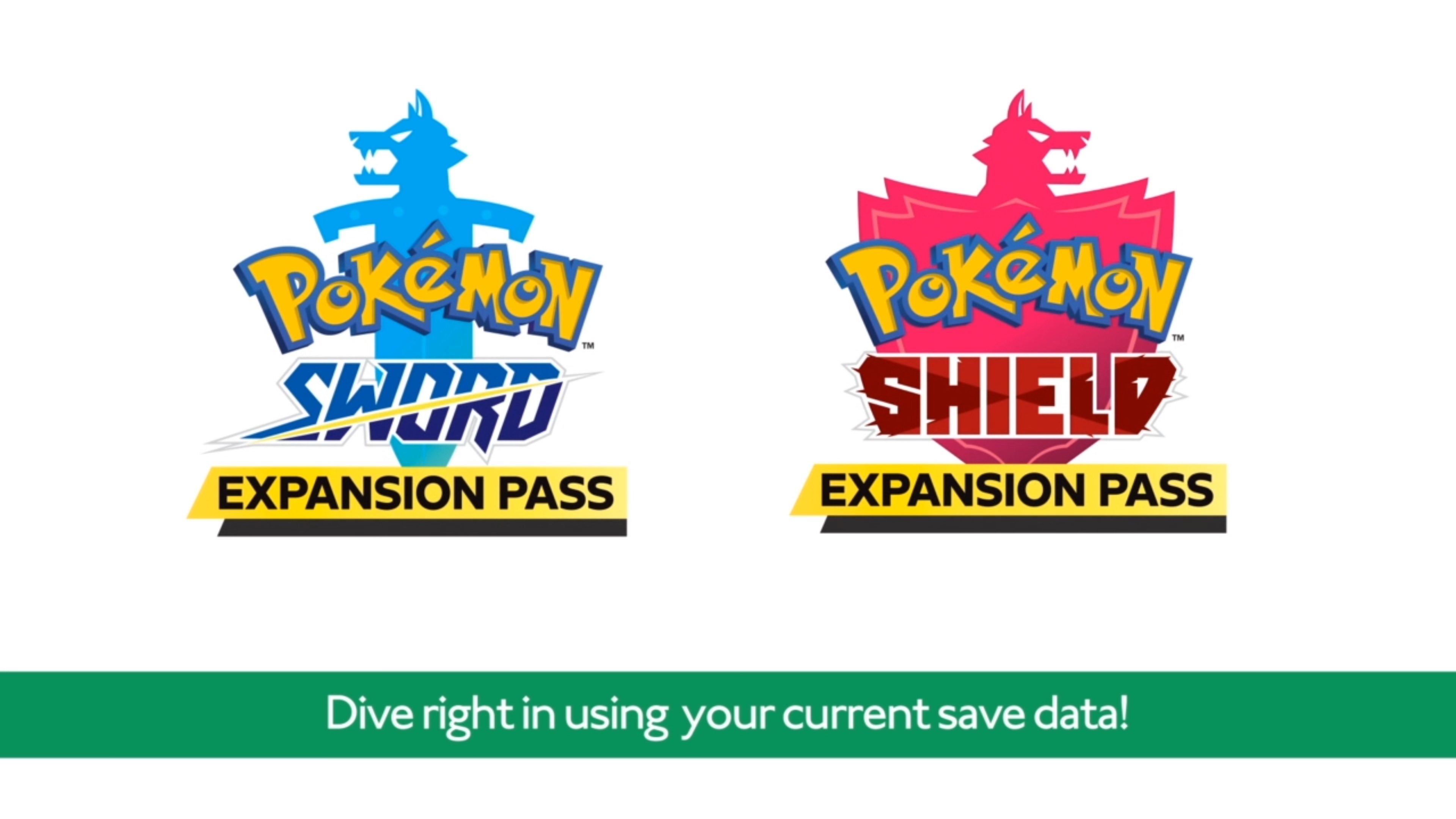 During today's Pokemon Direct, a Pokemon Sword/Shield Expansion Pass was announced. New experiences are planned for current players.
In a video release today, a ton of new content was teased. Game Freak is working on new Pokemon and new forms, new areas, and more. Different Pokemon, people, and places will be available depending on which version of Sword/Shield you're playing.
The Isle or Armor will be part one of the Expansion Pass, launching in June. The Crown of Tundra will follow this fall. Both offer different experiences.
Here are some additional details: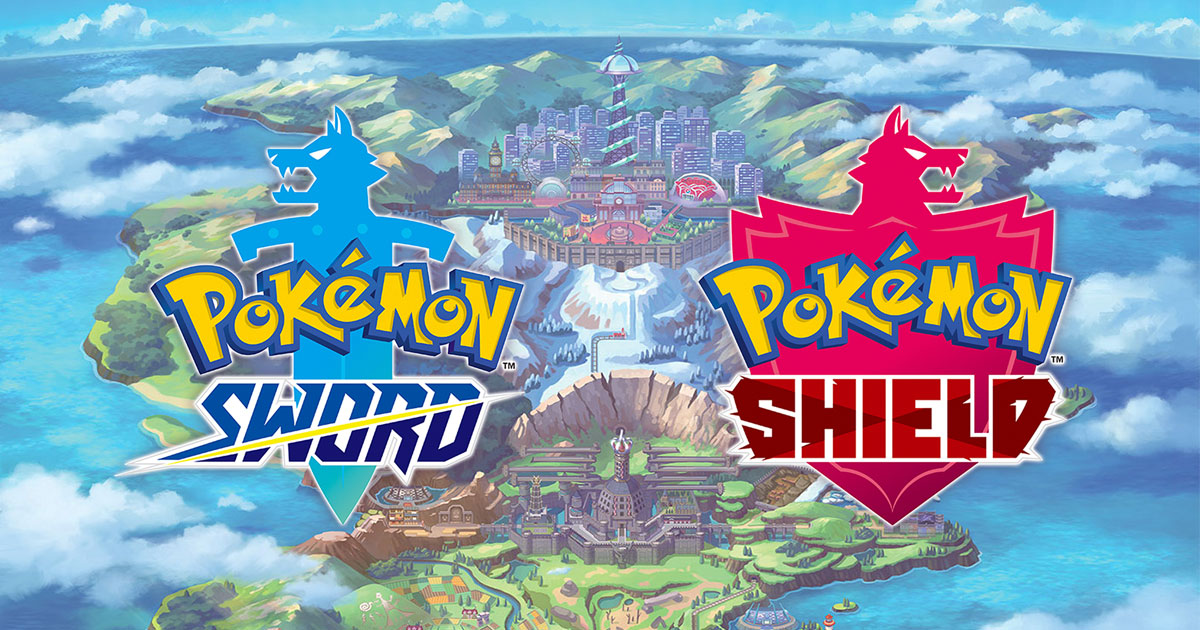 Play Pokemon is one of the official Twitter accounts for the Pokemon series. Earlier today, a message was apparently posted with a pink Gastrodon. However, soon after, it was deleted.
Here's a look at the tweet: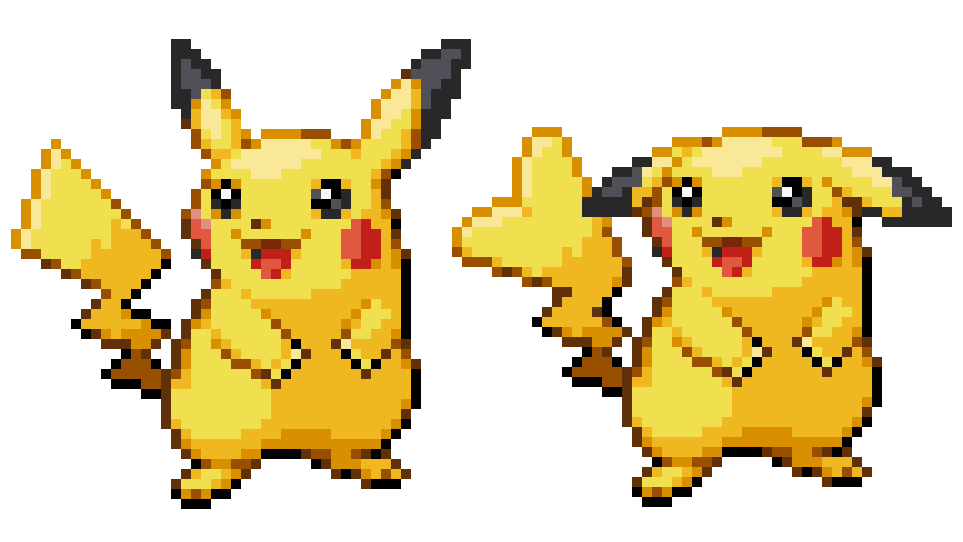 A potential Pokemon leak recently surfaced on 4chan. Supposedly, a whole bunch of beta sprites from Diamond and Pearl have popped up online. They're notable in the way they present the Pokemon, as there are distinct designs for male and female variants.
Take Pikachu for instance. Apparently, the female version of that creature has a heart at the end of her tail and is lop-eared. We also have a look at a female Charizard with one horn, a female Arcanine with a swept-back mane, a female Mudkip with a shorter head fin, a female Plusle with smaller ears, and a female Marill have a larger ball at the end of its tail.
Here are some of the highlights: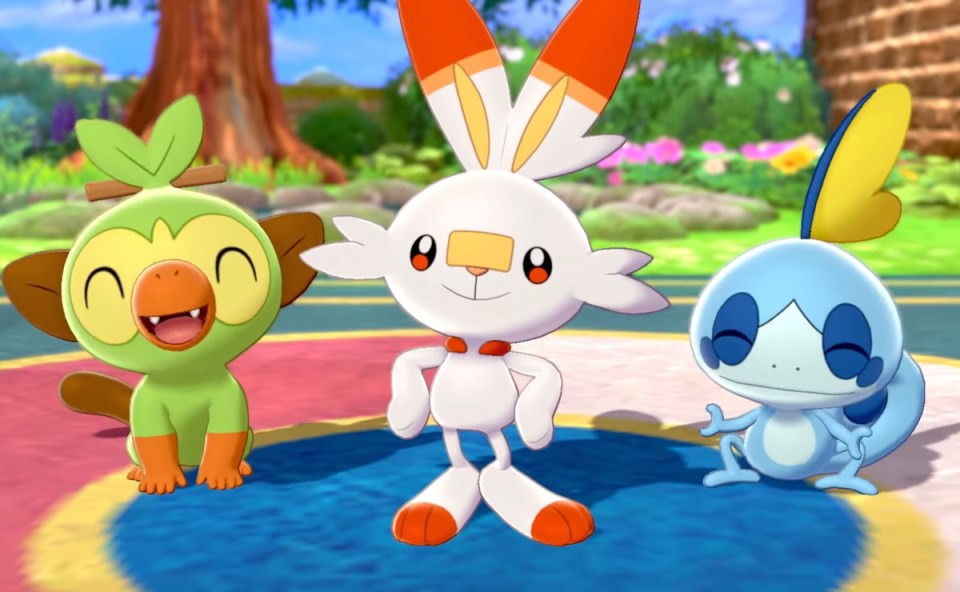 We have a brief update on the situation surrounding the Pokemon Sword/Shield leaks and The Pokemon Company's search for the people involved. Earlier in the week, The Pokemon Company was granted the ability to subpoena Discord and 4chan to unmask their identities. Those two platforms will be forced to provide any information they have about the implicated subjects.
The Pokemon Company started its search last month. There were a number of leaks pertaining to Pokemon Sword and Pokemon Shield, but the subpoena involved here involves the official guide. Certain fans were able to get their hands on the book weeks before release and shared images online showcasing unannounced Pokemon. The Pokemon Company felt those leaks caused "irreparable injury".
The Pokemon Company's end goal doesn't just involve identifying the leakers. If their search is successful, they could have a lawsuit sent their way.