Little Orpheus coming to Switch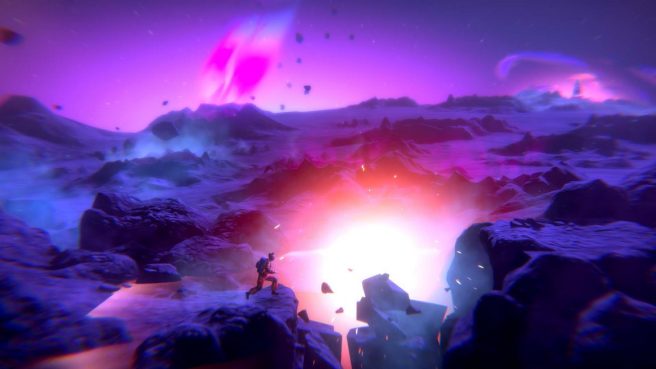 Publisher Secret Mode and developer The Chinese Room announced today that following its originally appearance on Apple Arcade, Little Orpheus is coming to Switch. The technicolor side-scrolling adventure title is planned for March 1, 2022.
For those new to Little Orpheus, have a look at the following overview:
The year is 1962 and NASA is trying to put a man on the moon. In a remote corner of Siberia, a Soviet cosmonaut is heading in the other direction. Comrade Ivan Ivanovich is dropped into an extinct volcano in his exploration capsule, Little Orpheus, to explore the centre of the Earth. He promptly vanishes. Three years later he emerges claiming to have saved the world.

Join Comrade Ivanovich as he explores lost civilizations, undersea kingdoms, prehistoric jungles and lands beyond imagination. Little Orpheus is a side-scrolling adventure game for casual players and seasoned adventure fans alike, inspired by classic movies like Flash Gordon, Sinbad and The Land that Time Forgot.
On Switch, Little Orpheus will feature hi-res textures, new moves, new animations, and enhanced graphics and effects. It'll also come with the bonus ninth episode – A Rush of Onion to the Head – and the Lost Recordings Mode from the original game.
Take a look at a trailer for Little Orpheus below.
Source: Secret Mode PR
Leave a Reply