Lode Runner Legacy released on the North American and European Switch eShops, demo also available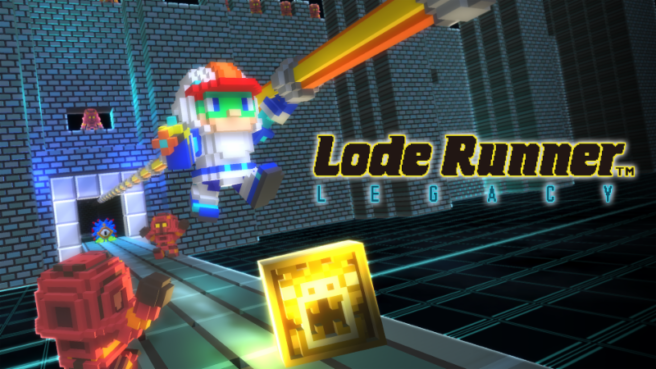 Update (3/29): Lode Runner Legacy is out now in North America as well.
---
Original (3/28): We knew Lode Runner Legacy would be released on Switch this spring in the west. What we didn't know is that it would be launching today.
On the European eShop, Lode Runner Legacy can be downloaded right now. If that wasn't enough, a demo is also available. North America should have access soon as well.
Lode Runner Legacy involves collecting all gold in a level and then escaping. Various features and modes are included, such as Craft Mode where you can make your own levels.
Here's some additional information about Lode Runner Legacy:
Collect all gold in the level and escape. But watch out for the multitudes of enemies and traps in the labyrinthine levels. The Runner can blast floors, so strategically use this technique to capture the gold imbedded in blocks, or entrap your enemies in the blocks. Use your wisdom and strategic techniques to complete all the levels.

Have fun in Local Multiplayer Mode with up to 2 players! Using two Joy-Con, you can play together with your buddy. Cooperation is the key to winning! By working together, you can capture gold that is impossible to get alone.

Create levels and characters and share those with players around the world.

You can create your original levels and characters in the Craft Mode. Share your levels and characters via online with players around the world. Show your specialty levels to the world, or play levels created by other world creators. Show your appreciation to others by "Liking" their well-made levels.

And much, much more.

There are more than 100 levels throughout the various game modes. Regain the stolen gold from the Evil Empire in the Adventure Mode. Play Puzzle Levels without enemies in the Puzzle Mode. Plus, don't forget the 150 nostalgic levels in the Classic Mode. And how about some hidden levels and enemies?
Source: Switch eShop
Leave a Reply