Lonely Mountains: Downhill hitting Switch on May 7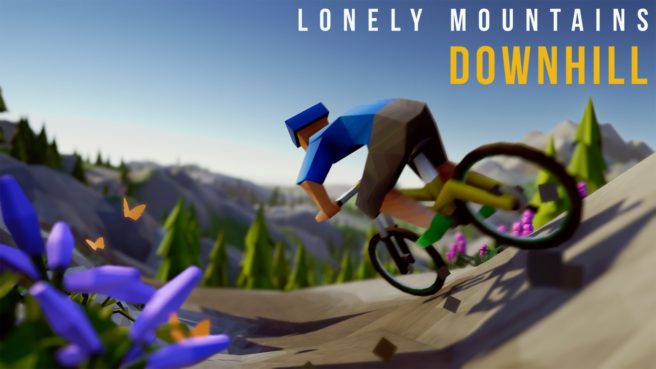 Today, Thunderful Publishing and Megagon Industries announced that Lonely Mountains: Downhill will launch for Switch on May 7. It'll be sold digitally via the eShop.
Here's an overview of the game, along with a trailer:
Ride any way you like – reckless and fast or careful and slow – and feel the thrill while progressing downhill. Lonely Mountains: Downhill is a mountain biking game where it's just you and your bike with the objective of successfully getting downhill. There are challenges to complete which unlock new trails and mountains, and leaderboards for those who want to master the mountainous terrain and reach the base with the fastest time possible. Players can also take their time and explore the mountains to find hidden rest areas.

Lonely Mountains: Downhill features sixteen trails to master located across four different mountains. There are five additional bikes available which can be fully customized to fit the player's personality. Train your skills day and night, improve your place on the leaderboards and ultimately compete with the best riders in the world in the risky Free Ride mode. Get ready for the most relaxing or intense ride of your life – the mountain is yours to conquer.
Pricing for Lonely Mountains: Downhill is set at $19.99.
Source: Thunderful PR
Leave a Reply