Marble Madness spiritual successor Marble It Up! coming to Switch in September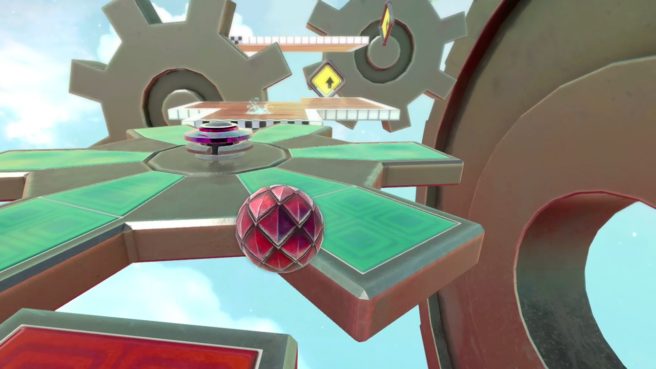 A new Marble Madness spiritual successor will find its way to Switch next month. Marble It Up!, a high-speed puzzle platformer, "harnesses the subtle thrill of racing the clock and embraces the pure joy of rolling."
Here's a brief introduction and trailer:
A spiritual successor in the baller genre that includes the Marble Madness and Marble Blast series, Marble It Up! is a high-speed puzzle platformer that harnesses the subtle thrill of racing the clock and embraces the pure joy of rolling.

In Marble It Up!, players jump, bounce, boost, roll and master marble physics through 40 breathtaking levels of moving platforms, icy terrain, gravity-bending surfaces and kinetic platforming puzzles. Players use power-ups to slow time, launch into the air, and float to the finish line as quickly as possible as they explore gloriously colorful, brilliant worlds filled with secret collectibles, unlockable marbles, and more!

Features
– Roll, bounce, and boost your way to the finish line across 40 visually striking maps!
– Runs beautifully in both docked and handheld modes at 60fps
– Unlock majestic marble skins!
– Race against your best times in Ghost Mode!
– Watch replays from the online Leaderboards (and learn from the best!)
– Use exciting power-ups to slow time, launch into the air, and glide your way to glory!
– FEEL the course with HD rumble support.
– Test your skills and smarts in an incredibly varied set of kinetic platforming puzzles!
Marble It Up! will launch digitally for Switch in September.
Leave a Reply