Update: Gold Mario might be a separate character – Mario Kart 8 Deluxe adds costumes for Inklings and Metal Mario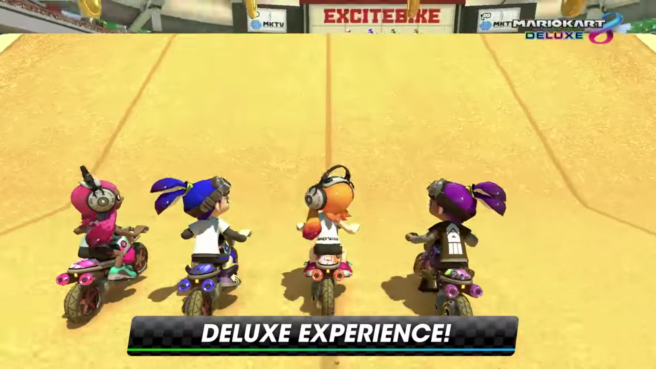 Update: It seems like we might have been wrong in our assumption that the gold-colored Metal Mario was just a costume. Nintendo just sent out a press release for Mario Kart 8, and while it doesn't really contain a whole lot of new information, it does have this interesting line: "For those seeking a challenge, Gold Mario awaits the finest players who can complete all cups in 200cc." Although the wording is still slightly unclear, this does seem to confirm that this Gold Mario is indeed a separate character, since the press release also mentions that there are a total of 42 characters in the game, and for the numbers to match up, Gold Mario has to be a separate character (assuming there are no other hidden characters that haven't been revealed yet).
Other than all the advertised new features, tracks, characters and so on, it seems like Mario Kart 8 Deluxe will also add some new costumes. In Mario Kart 8 on Wii U, only a handful of characters had different cosmetic options, like Shy Guy and Yoshi. Now, judging by the overview trailer that was released today, at least three new characters will get to change their looks as well – Metal Mario and both Inklings.
It seems like the Inklings will have at least two additional outfit options – in addition to the standard orange-haired Inkling Girl, you can also see a pink-haired one above and a green-haired one in the image below. True to their fashion-savvy natures, these Inkling variants also wear different outfits.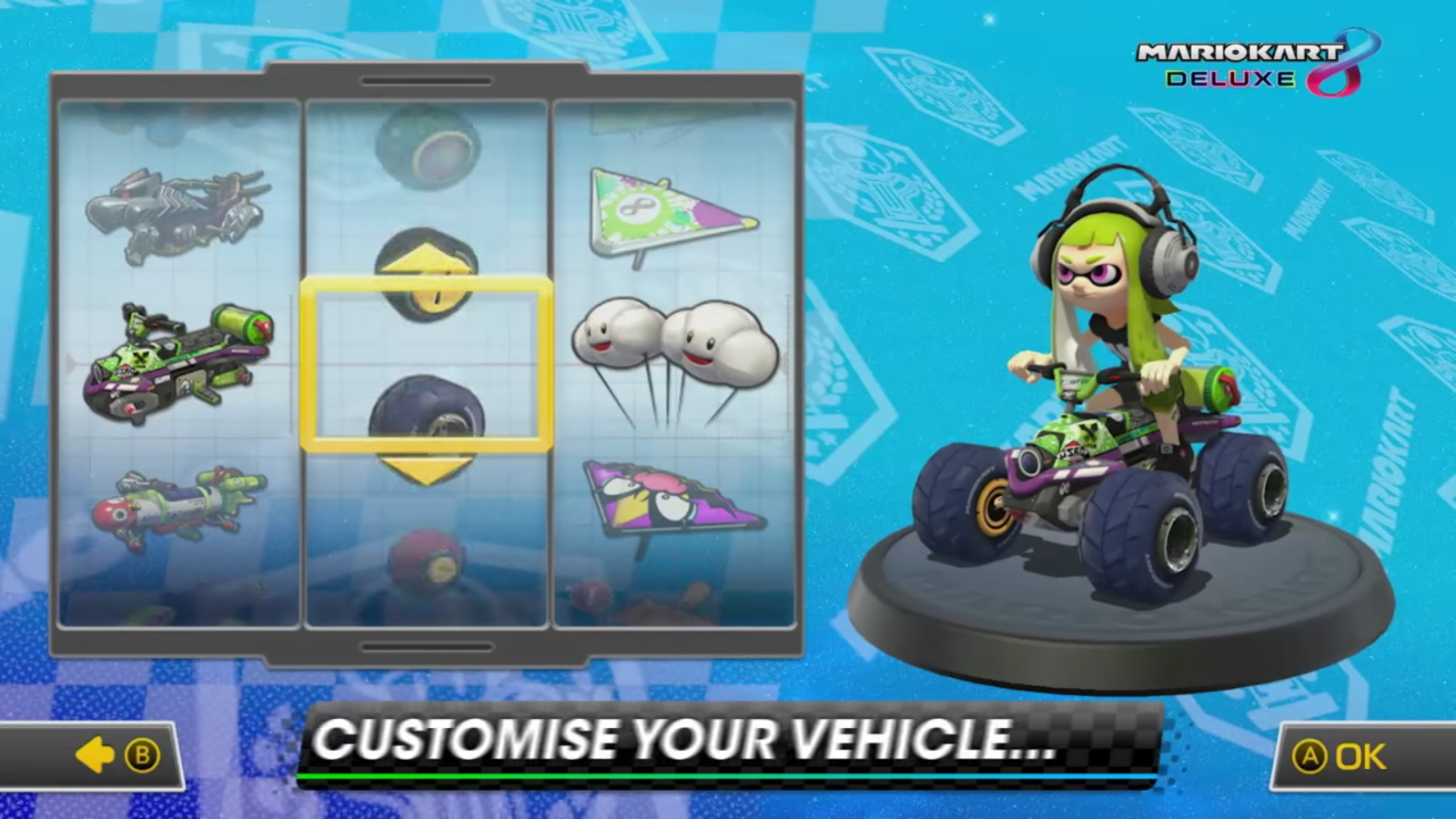 Metal Mario also gets a new costume, as you can see with this gold-colored variant below: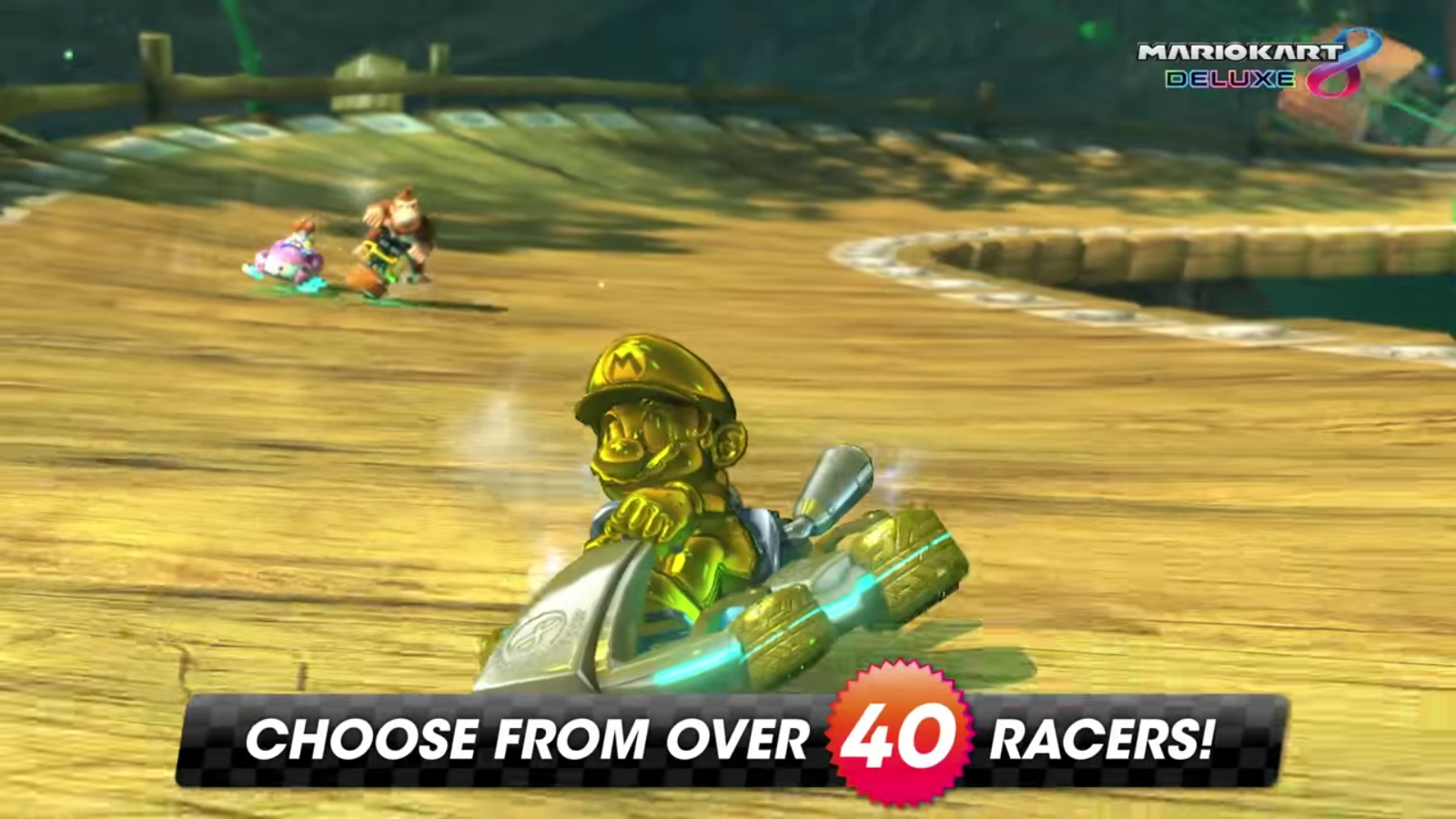 Leave a Reply