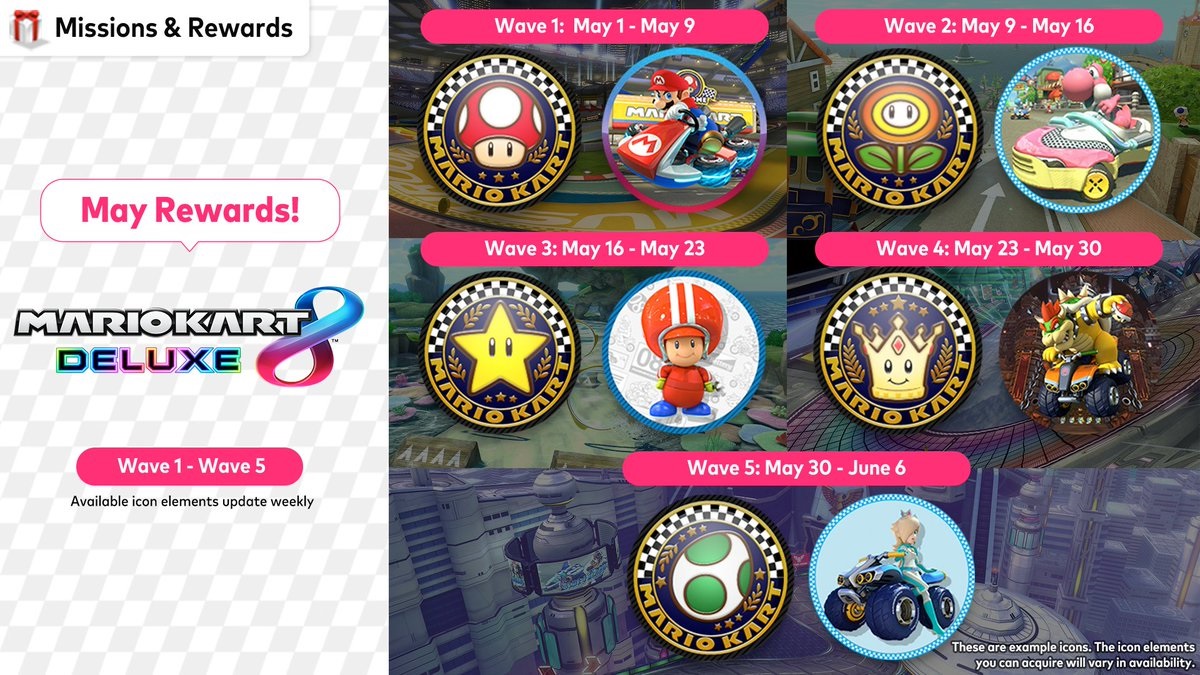 Nintendo is ringing in May with a new selection of user icons for Switch Online, with members now having access to various designs based on Mario Kart 8 Deluxe.
Five different waves are planned and the selection changes each week. Currently Nintendo is focusing on the Mushroom Cup. Players will find icons for characters, backgrounds, and frames. Icons cost either 5 or 10 Platinum Points.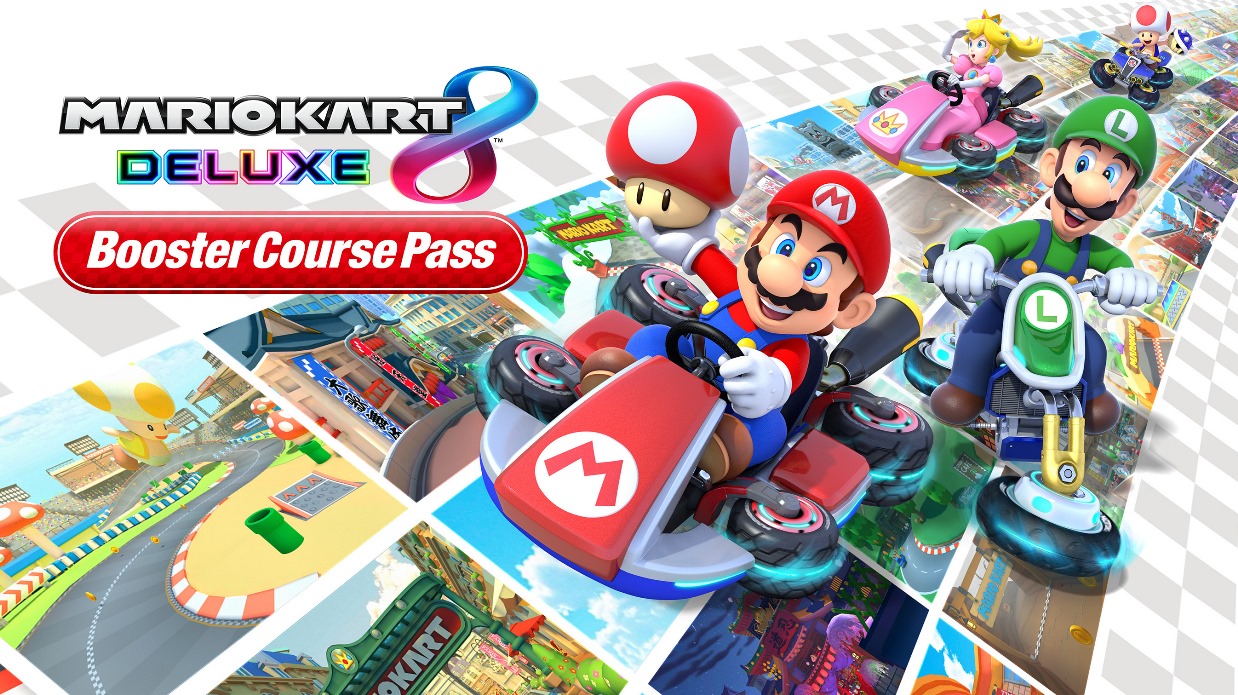 Following the announcement and initial release of Mario Kart 8 Deluxe's Booster Course Pass DLC, producer Kosuke Yabuki spoke to Japanese publication Nikkei about the design philosophy behind the retro course remasters and how the team expects to handle the series going forward.
In particular, Yabuki and the team want to honor former president Satoru Iwata's mantra of making as many games as accessible to as many people as possible.
A translation of Yabuki's comments can be found below.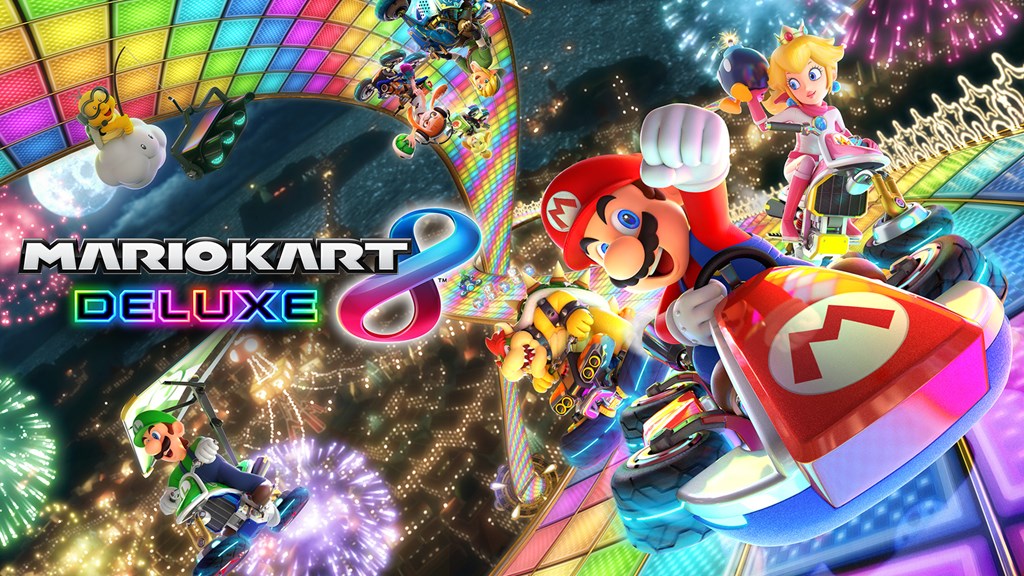 Mario Kart 8 has seen the longest tale of any entry in the series, with support for the game continuing eight years after the initial release on Wii U (and five years after Switch) through the recently announced Booster Course Pass. Producer Kosuke Yabuki recently spoke to Japanese outlet Nikkei about the game, admitting the team didn't anticipate the incredible sales of Deluxe for Switch. He believes the breadth of its appeal was likely a big contributing factor, as well as the fact that the Joy-Con make every Switch a potential 2-player console.
We've prepared a translation of Yabuki's full comments below.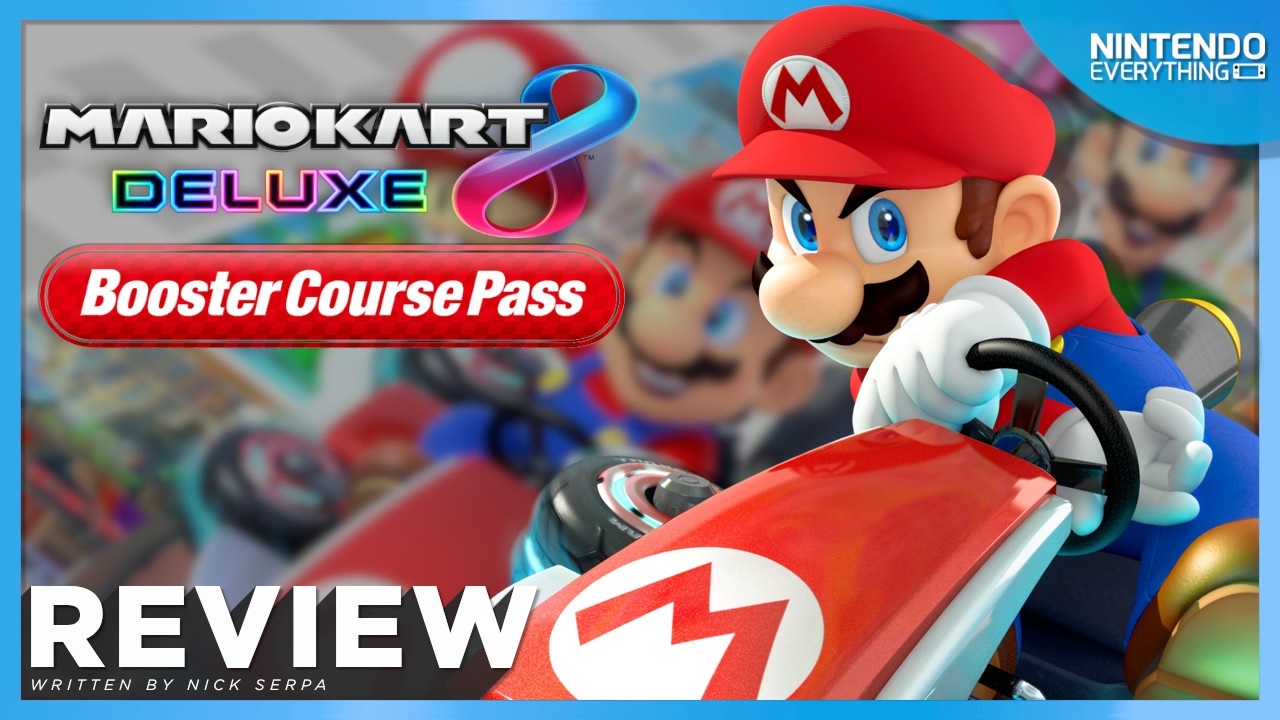 System: Switch
Release date: March 18, 2022
Developer: Nintendo
Publisher: Nintendo
---
Mario Kart 8 Deluxe has sold roughly a bajillion copies since it launched on Switch back in 2017 (and that's on top of the sales of the original Wii U version), so I had been hoping for years that the game would receive some new content at some point in its life, but it was never a guarantee. Finally, though, that moment is here: this week marks the arrival of eight new courses in Mario Kart 8 Deluxe, as part of a new DLC pack that Nintendo promises will eventually result in 48 (!) new courses being added to the game by the end of 2023. So how do the new tracks fare so far – and will these new courses be enough to get the community excited about Mario Kart again?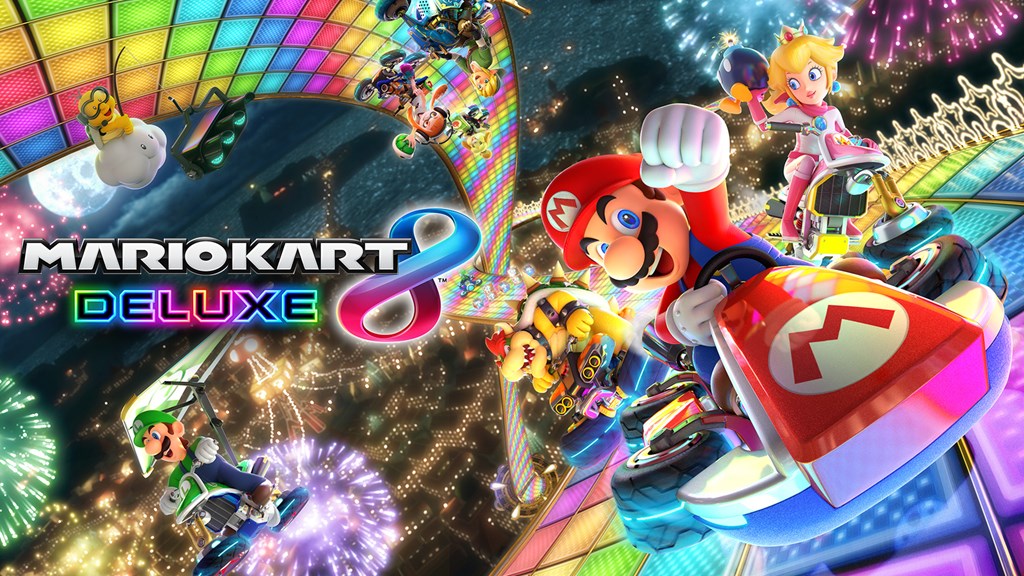 Following the release of the 2.0.0 update for Mario Kart 8 Deluxe, Nintendo has gone live with the official patch notes.
It goes without saying here that the main highlight is the inclusion of the first wave of tracks for the Booster Course Pack. Nintendo also mentions other adjustments and fixes.
The full patch notes for the Mario Kart 8 Deluxe version 2.0.0 update are as follows: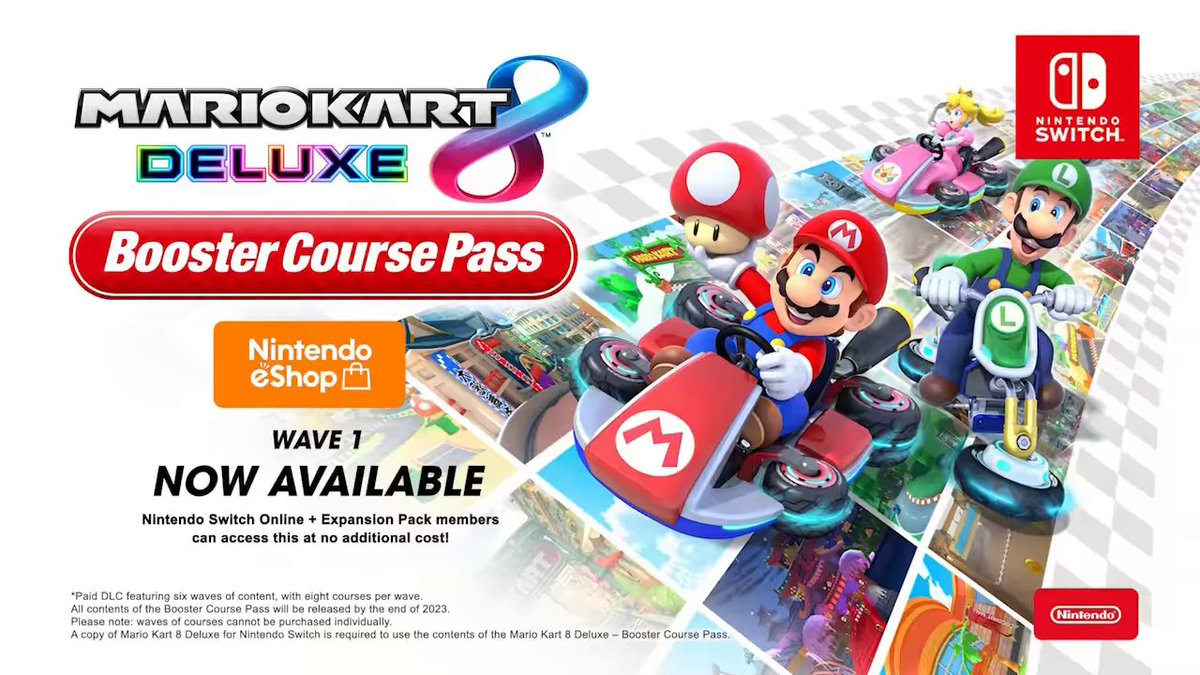 Following a new datamine, fans seem to have discovered some of the future tracks planned for the Mario Kart 8 Deluxe Booster Course Pass DLC.
Nintendo released the big 2.0.0 update for its Switch racer earlier today. After pouring through all of the files, one noteworthy image in particular was discovered. It's an updated version of the DLC banner we've seen a number of times before, but now with environments of several tracks that hadn't been announced previously.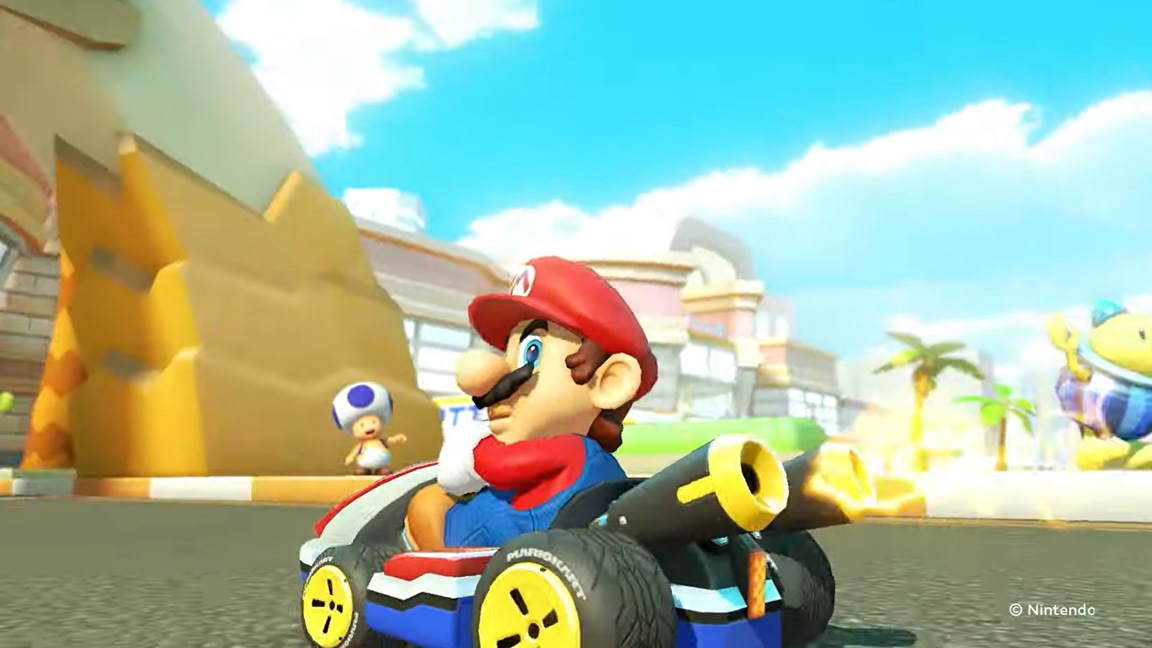 The promotion for wave 1 of the Mario Kart 8 Deluxe Booster Course Pass DLC continues, as Nintendo has just published a new trailer. Additionally, we have a Japanese commercial. Both provide looks at the newly added (or remastered) tracks.
Below are both videos: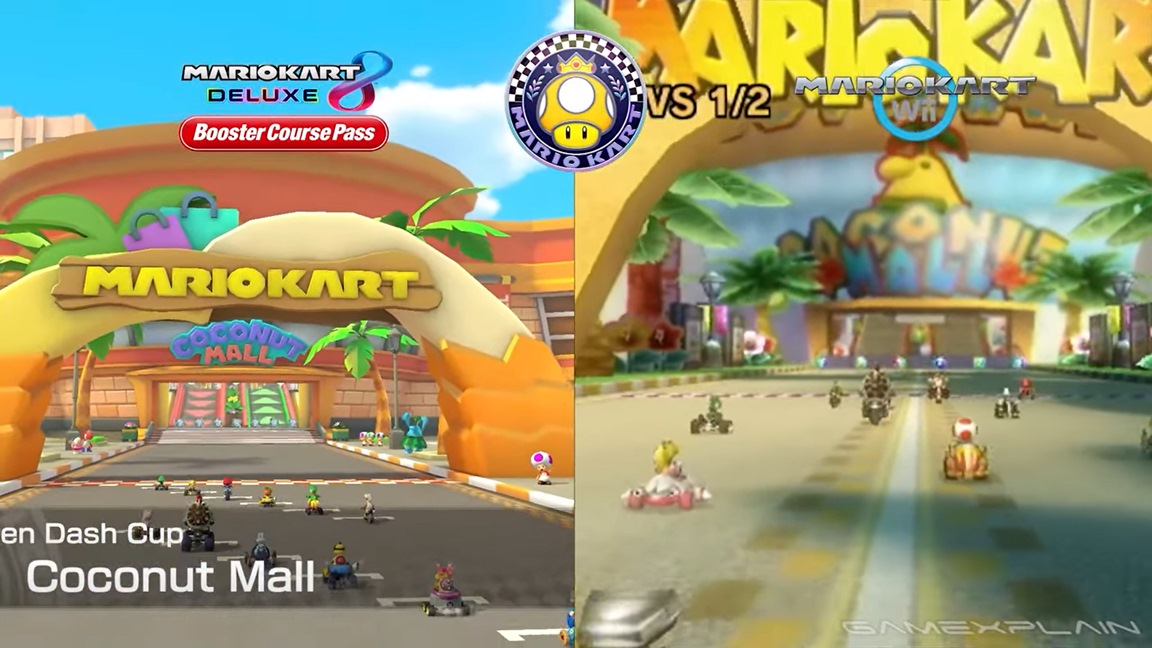 Thanks to GameXplain, we have a new graphics comparison video for the Mario Kart 8 Deluxe Booster Course Pass DLC.
The footage shows off all of the included tracks in the first wave compared to their original counterparts. Paris Promenade (Tour), Toad Circuit (3DS), Choco Mountain (N64), Coconut Mall (Wii), Tokyo Blur (Tour), Shoom Ridge (3DS), Sky Garden (GBA), and Ninja Hideaway (Tour) are included here.
Here's the full Mario Kart 8 Deluxe Booster Course Pass DLC graphics comparison video: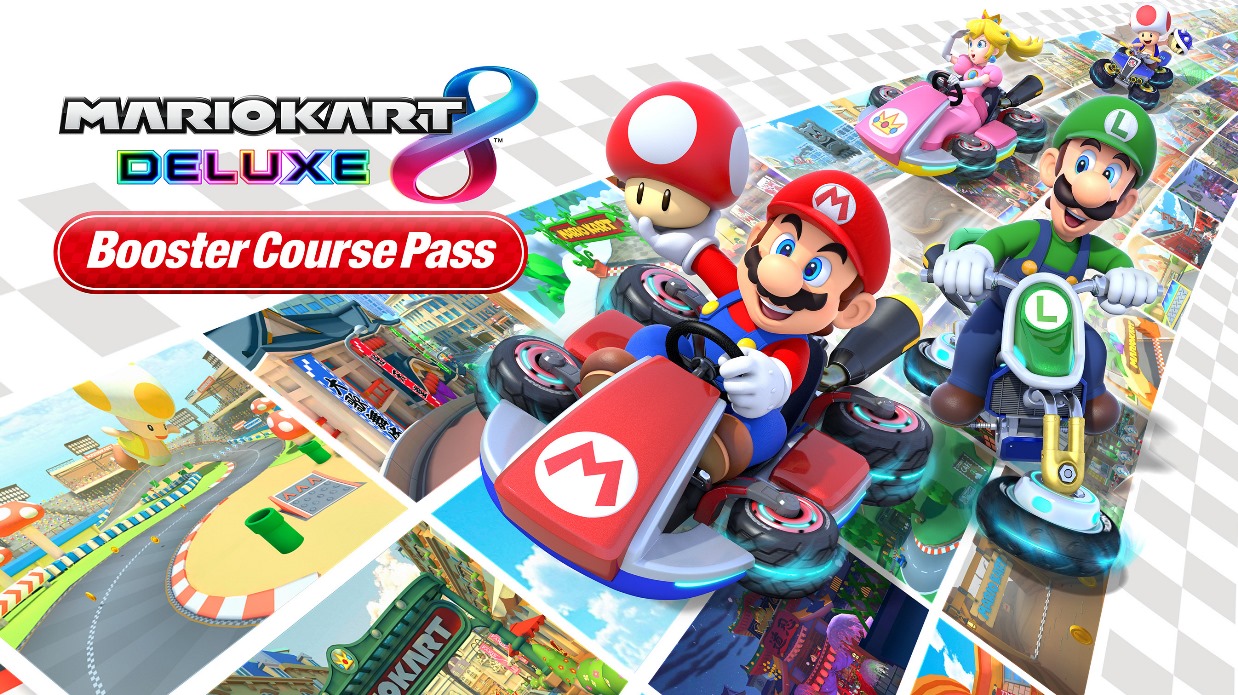 Gameplay has come in of every track included in the first wave of Mario Kart 8 Deluxe's new Booster Course Pass DLC.
The new content is slowly starting to roll out around the world. It's officially live in Japan, with other regions to follow over the next few hours.
Here's the gameplay showing off all wave 1 tracks in the Mario Kart 8 Deluxe Booster Course Pass DLC: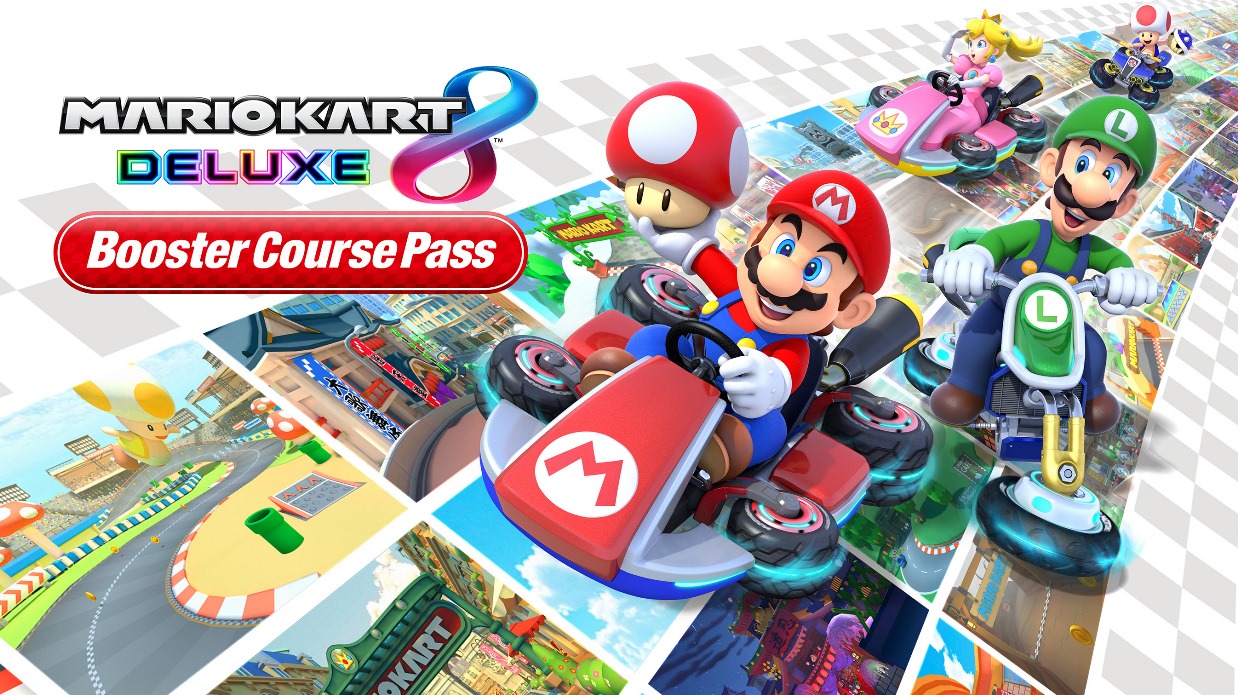 Five years after launch, Mario Kart 8 Deluxe is getting new content with its Booster Course Pass DLC, and we've putting together a guide that will cover all release dates and tracks going forward.
Rather than bringing brand new courses to the Switch racer, Nintendo has instead opted to remaster previous tracks. Super Mario Kart, Mario Kart 64, Mario Kart: Super Circuit, Mario Kart: Double Dash, Mario Kart DS, Mario Kart Wii, Mario Kart 7, and Mario Kart Tour should all eventually have representation.