Mario Kart Arcade GP DX getting new mode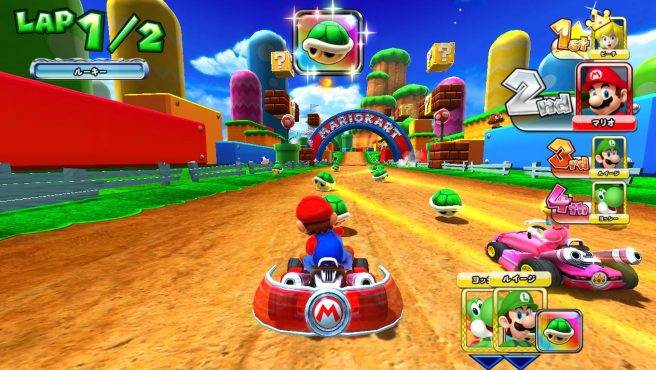 Mario Kart Arcade GP DX continues to receive new content. As part of the latest update in Japan, the game is about to receive a new mode.
The new mode is actually pretty straightforward and lets players use as many green shells as they desire. With an item box, your vehicle will be given a bumper that can block a shell once. We'll also mention that Wario, who was previously an unlockable character, can now be used immediately.
Here's some screenshots showcasing the new mode and Wario:
The new Mario Kart Arcade GP DX mode is expected to go live on December 10.
Leave a Reply