Mario Kart Tour announces New Year's 2022 Tour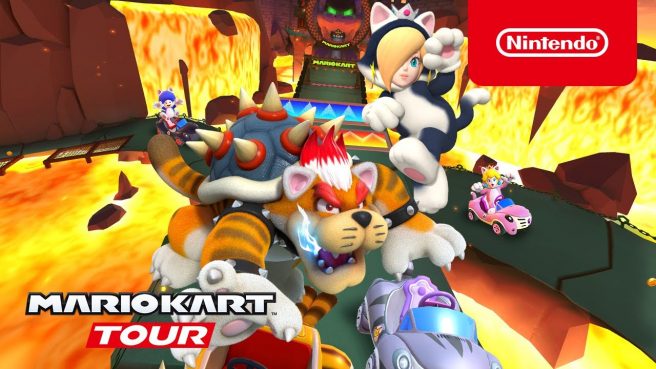 Another event is incoming for Mario Kart Tour, with Nintendo gearing up for the New Year's 2022 Tour.
Two similar promotions have been held in the game previously. This time around, highlights include Meowser and Cat Rosalina – characters from Super Mario 3D World – as new characters. They'll come with new karts and gliders as well. Bowser's Castle will be appearing as a new track, though we'll also be seeing Royal Raceway R/T, RMX SNES Rainbow Road 2, 3DS Toad Circuit, and N64 Choco Mountain R/T.
Tuxedo Mario, Party Lakitu, and Kimono Peach all appear to be returning, not to mention Cat Peach and Cat Toad. Expect to see some returning karts and gliders as well.
We have a trailer showing the New Year's 2022 Tour in Mario Kart Tour below. The event will kick off on December 28 at 10 PM PT / December 29 at 1 AM ET.
Mario Kart Tour is currently available for mobile via iOS and Android. More information about the game can be found on the official website here.
Leave a Reply