Mario Kart Tour announces Vacation Tour with Squeaky Clean Sprint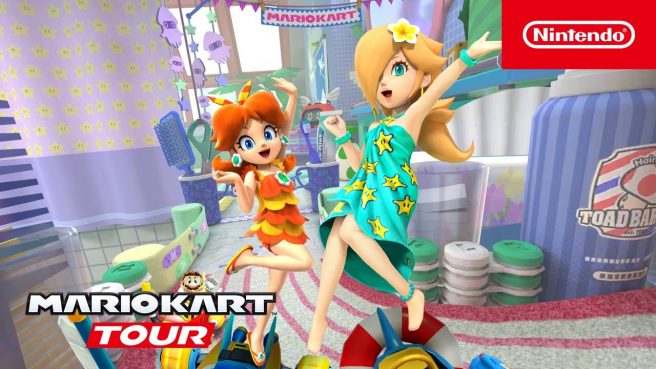 Mario Kart Tour has revealed Vacation Tour as its next major event, and it will include Squeaky Clean Sprint as a new track.
This course just made its debut in the latest round of DLC for Mario Kart 8 Deluxe. On top of that, Green Birdo has been showcased. Nintendo made the announcement in a trailer posted on YouTube today.
Here's a look:
Vacation Tour Trailer
Also as usual, a new round of Mii Racing Suits are planned. We're now up to the 38th round of additions to the game mobile game. Get a look at what's in store on that front below.
Mii Racing Suits Wave 38
Mario Kart Tour is available on mobile via iOS and Android, and the new Vacation Tour will start after the current Sunshine Tour wraps up.
Leave a Reply