Mario Kart Tour reveals Pipe Tour with Piranha Pipe Pipeline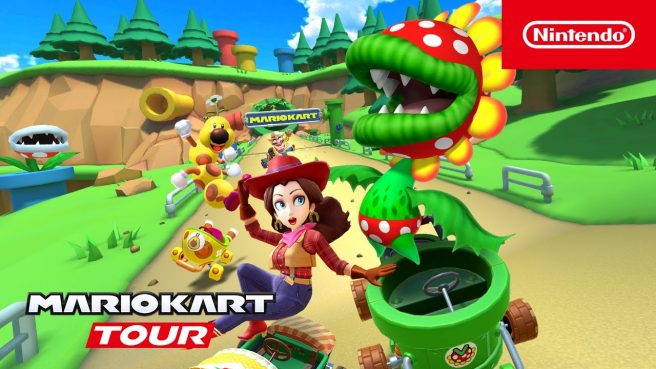 Mario Kart Tour has revealed its latest event, with the Pipe Tour set to join the fray.
Piranha Pipe Pipeline will be featured as the latest course. Mountains, valleys, and pipes (naturally) are included.
Here's a trailer:
Pipe Tour Trailer
Things wouldn't be complete without more Mii Racing Suits, and yes, Wave 36 is happening. Wiggler will be the latest addition in that department.
Here's a trailer:
Mii Racing Suits Wave 36 trailer
Mario Kart Tour is currently hosting the Night Tour, but once that's wrapped up, it'll be Pipe Tour's turn to take the spotlight. The game is currently available on mobile via iOS and Android.
Leave a Reply