Mario Kart Tour to host 1st Anniversary Tour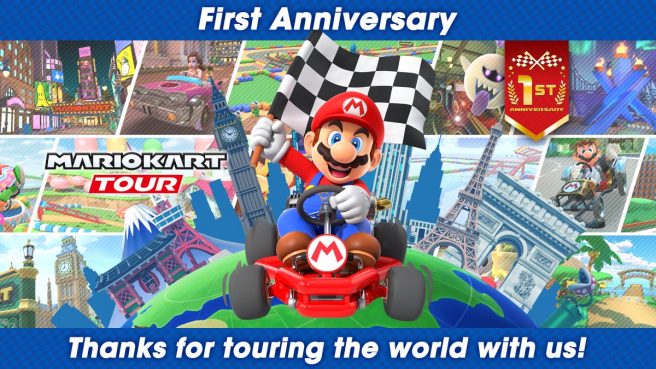 Mario Kart Tour is officially a year old. The mobile game first came to iOS and Android on September 25, 2019.
Nintendo has recognized the milestone, and has confirmed that the next major event in Mario Kart Tour will be the 1st Anniversary Tour. More information will be shared "at a later time."
Mario Kart Tour just kicked off its Los Angeles Tour this week. It won't end until October 6, so it'll be awhile until we hear more about the 1st Anniversary Tour.
Leave a Reply