Mario Kart Tour to kick off Mario Tour next week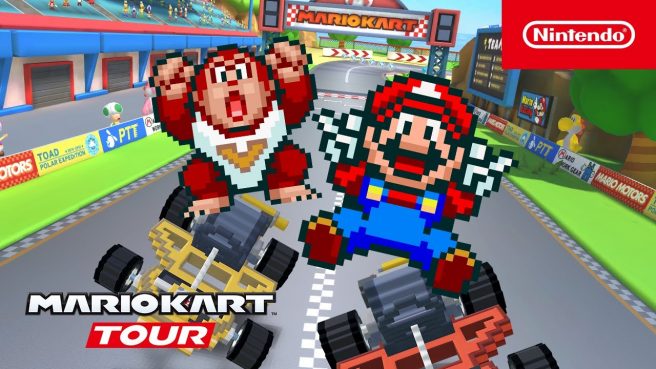 Nintendo is gearing up for the next event in Mario Kart Tour, which will be the Mario Tour. This one should start on March 8, 2023.
The Mario Tour features the course DS Mario Circuit. Throughout the track, Goombas and Piranha Plants will try to block your path.
Here's a trailer for the upcoming Mario Tour in Mario Kart Tour:
As usual, new Mii Racing Suits are also on the way. The 27th round will be available on March 8, 2023 featuring the Spike Mii Racing Suit.
The 28th round of Mii Racing Suits will be released on March 21, 2023. There's a teaser for that at the very end of the video above.
Mario Kart Tour is currently available on mobile via iOS and Android.
Leave a Reply