Mario + Rabbids Sparks of Hope dev team three times bigger than the original, other tidbits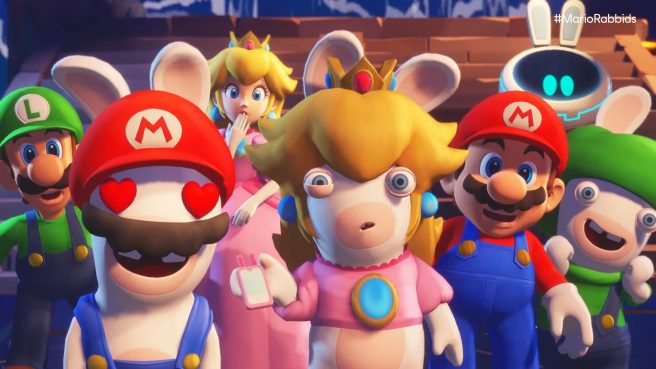 Multiplayer.it, recently spoke with Mario + Rabbids Sparks of Hope developers Davide Soliani and Cristina Nava. The two shared some additional tidbits about the project, including an interesting detail about the actual team.
Fans might be interested to hear that on the original Mario + Rabbids, just over 100 developers were involved. For Sparks of Hope, additional Ubisoft subsidiaries outside of the Milan and Paris teams are working on the game, and the team is three times as big.
Other details include:
– The team composition doesn't have any limits this time around, you can go all Rabbids or all Mario characters if you so chose
– This was said to be one of multiple fan demands/suggestions the team took very seriously
– The player seemingly has no limit of movement within the movement range
– The development team and general scope of the project as stated previously has grown considerably
– Free camera
– The exploration element is less linear, but the game isn't open world
Mario + Rabbids Sparks of Hope launches for Switch in 2022.
Leave a Reply