Mario Tennis Aces missing the ability to adjust match length and court select
Posted on June 22, 2018 by Bobby in News, Switch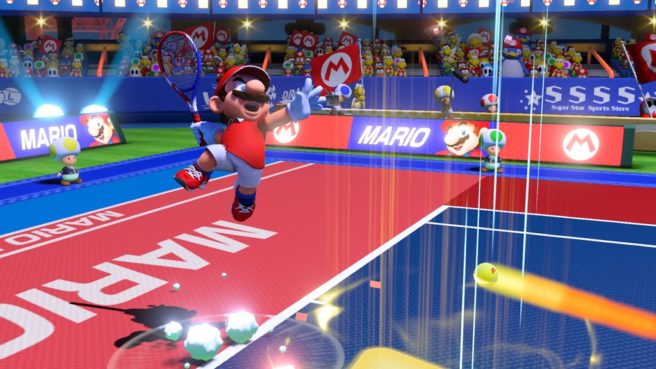 Today marks the release of Mario Tennis Aces, the next installment in the long-running Mario Tennis series. Unfortunately, however, players have discovered that there are two important options missing from the game: the ability to adjust the length of the match and to choose what court to play on.
A stage select feature is fairly common in titles like Aces, but instead, the game randomly chooses from the seven available courts without any player input. You do have the possibility to disable all stages but the one you want to play on, but it ends up being an unnecessarily tedious process.
Many hope that Nintendo will add these features, as additional characters are being planned in the coming months. Thus far, Aces has a respectable score of 77 on Metacritic, with critics praising its refined mechanics despite a rather shallow single player experience.
Leave a Reply